Robotic vacuums are the latest hit technology to help keep your home clean. This easy to use product is a favorite for busy moms, and the Hoover Quest 1000 is a great choice when searching for your own robotic vacuum.
The Hoover Quest 1000 is the ultimate in convenience. With easy connectivity and an ability to make changes and update your routine from your smart phone, this is truly a busy mom's dream come true in cleaning technology.
Take daily cleaning off your list with the technology and convenience of the Quest™ 1000. The combination of Local Wi-Fi connectivity with the Hoover App and our Tri-Clean System creates the optimal, smart cleaning experience. QuestNav™ 3.0 Technology intelligently maps your home for the most efficient clean. Our advanced Lithium-Ion Technology helps ensure your Quest™ 1000 stays a step ahead of dirt, dust and pet hair.
I'm truly amazed at home much this vacuum can accomplish. While I find it a bit noisy that would be my only complaint. It knows where the stairs are, moves are around obstacles, picks up kitty litter, dust, kitchen scraps, pet hair and crumbs. All while I do other things! It goes under beds, dressers and navigates around pet food bowls and toys and keeps the house looking great. I love that the Hoover Quest 1000 can be used on both floors of my house and doesn't need me to monitor it's movements. Plus, I can schedule it's cleaning times on the app and know that the house is getting a regular clean during the week until I have the time to do a more thorough clean on the weekends.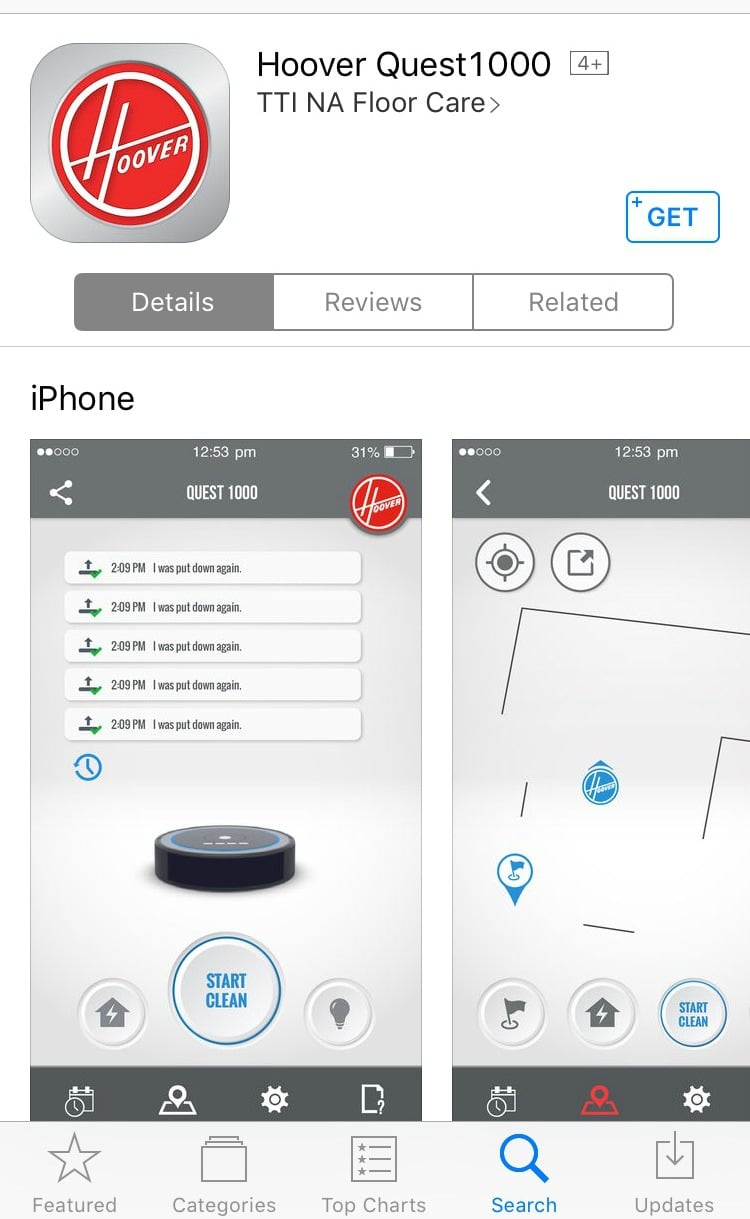 The Hoover Quest 1000:
Connects via your in house or local Wi-Fi. This gives you the ability to use a simple app on your smart phone to connect to your Hoover Quest 1000. After connecting, you can start, stop, direct, and even dock your Quest 1000 no matter where you are!
Tri-Clean System: This is unique to the Hoover Quest 1000 system. It works triple time to pick up all of the dirt, pet hair, and dust from your floors. It even works along walls and in corners so you don't find hidden dirt around the edges of a room.
Advanced Lithium-ion Technology: If you have a larger home and are concerned it will have to charge again before getting the job done, don't worry! This has a Lithium ion batter that is known for lasting up to 120 minutes!
Can spot clean areas that need more attention. A simple press of the button means you have even more attention given to areas that are dirtier.
Won't fall over stairs: The Cliff Sensor keeps the Hoover Quest 1000 from falling so you don't have to stress about it going down stairs and breaking.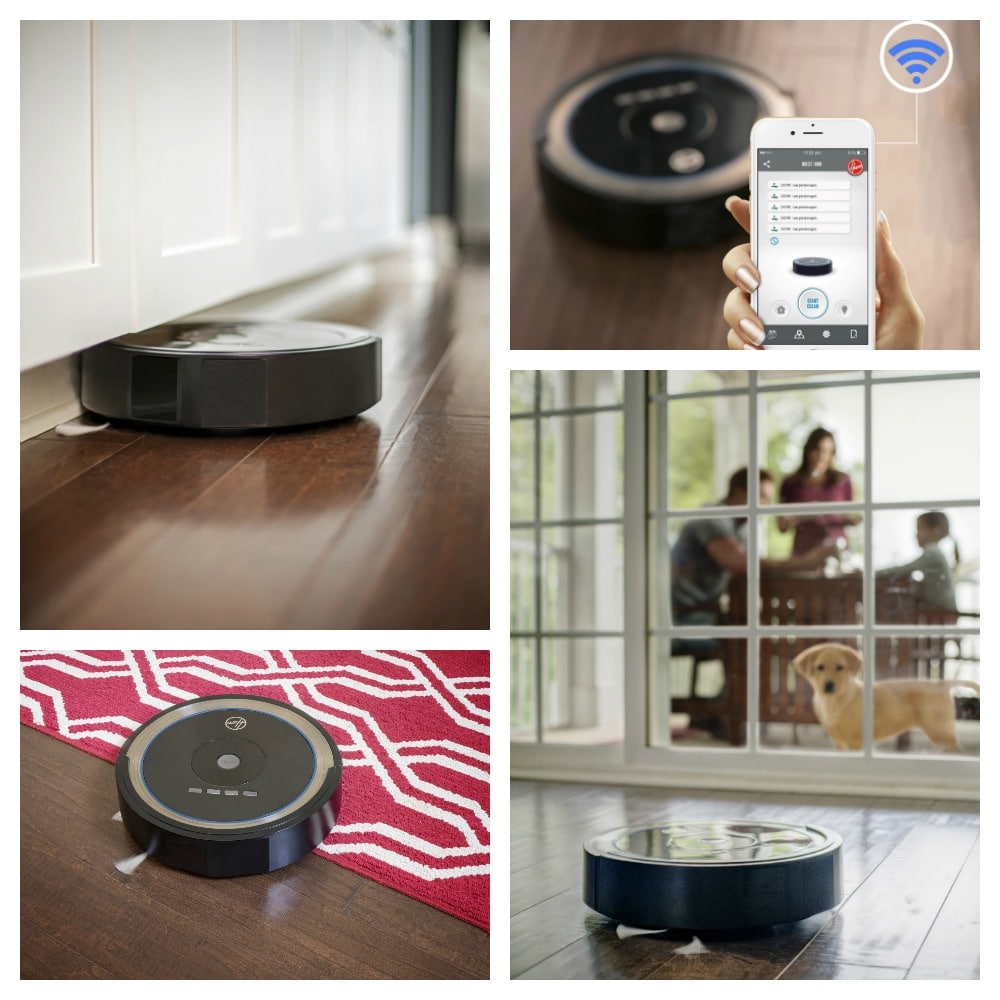 See the Hoover Quest 1000 in action!
Along with these amazing features, the Hoover Quest 1000 picks up cleaning where it left off. This means you won't have to worry about figuring out what has been cleaned and what hasn't. You can easily manage to clean your home even when you aren't there!
We've named ours Bob. He's a big hit around here. Our new kitten thinks he's a toy, the dog is mostly perplexed by it and my twins think it's hilarious. They love watching him vacuum and report often on his location in the house. I will hear "Mom, Bob is under your bed" and I honestly can't help but giggle!
We believe investing in a Hoover Quest 1000 Robotic Vacuum is a great choice for your home and family. Not only does this free up time for you to focus on other chores or time with family, but it will give you a consistent clean throughout your home that keeps the dust, pet hair and crumbs at bay.
Disclosure: I was provided with a Hoover Quest 1000 to help facilitate my review. As always all opinions (and his name) are my own.