With boys who absolutely adore Lego I knew that [easyazon_link identifier="B01MDR06H1″ locale="US" tag="famfooandtr06-20″]LEGO STAR WARS: The Freemaker Adventures Complete Season One[/easyazon_link] would be a big hit around our house. Now on Blu-ray and DVD you can bring the adventures home and introduce new adventures to your Lego/Star Wars loving audience. With the fun Lego humour it's something the whole family will enjoy watching.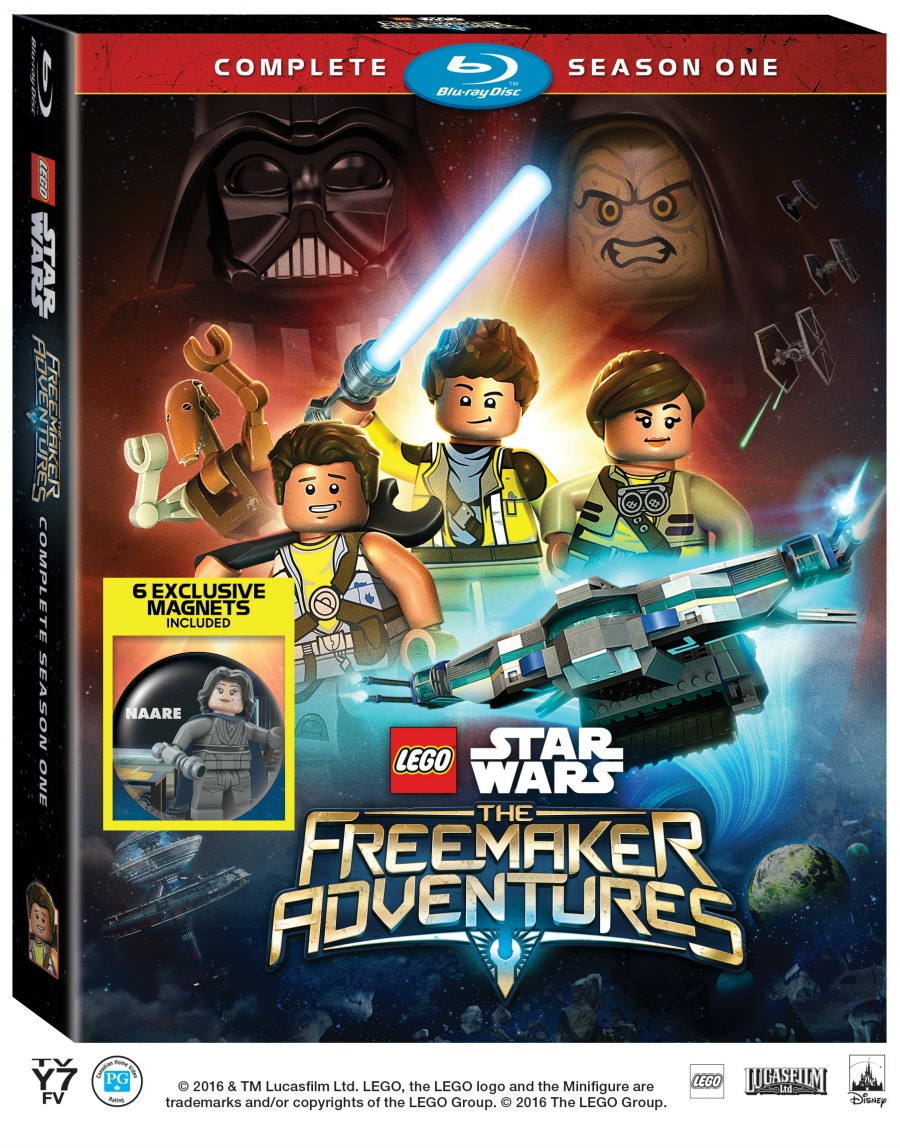 Taking place between the events of The Empire Strikes Back and Return of the Jedi, these new adventures follow a family of scavengers who build and sell starships from battle debris strewn throughout the galaxy. When their youngest discovers a natural connection with the Force through an ancient artifact – the Kyber Saber –he and his family are thrown into an epic struggle against the Empire to restore peace and freedom to the galaxy. The Freemakers explore new worlds, meet new and familiar characters and discover the strength of family. Relive all 13 action-packed episodes in LEGO Star Wars: The Freemaker Adventures Season One.
LEGO STAR WARS: The Freemaker Adventures Complete Season One Review
While my boys are still new to Star Wars they loved watching The Freemaker Adventures. With the fun Lego styled humour it's a totally different way to enjoy the characters you love from Star Wars. Even if you've never watched or read about Star Wars there is lots to enjoy. There are fight scenes and with a PG rating you want to make sure it's appropriate for your child. The main character is fun and with new characters added even the Star Wars fan can find something new. My boys also love the fun magnets that came with the series. Another way to interact with the characters.
*This post contains affiliate links
Disclosure: I was provided this copy to facilitate my review. As always, all opinions are my own.