Readers will know I am a BIG fan of all things Breville and love the technology they use to create appliances that make cooking easier, smarter and more delicious. To celebrate our love for Breville and the holidays and giving away a Breville Smart Oven Pro a countertop oven that makes preparing meals for a one two or twenty people. We think our classic Sweet Potato Casserole is the first recipe you should try and is the perfect side dish for any holiday meal. Think about bake, broiling and roasting your favourites in this stand alone countertop unit. Maybe cookies for guests or any holiday favourite your family loves to enjoy.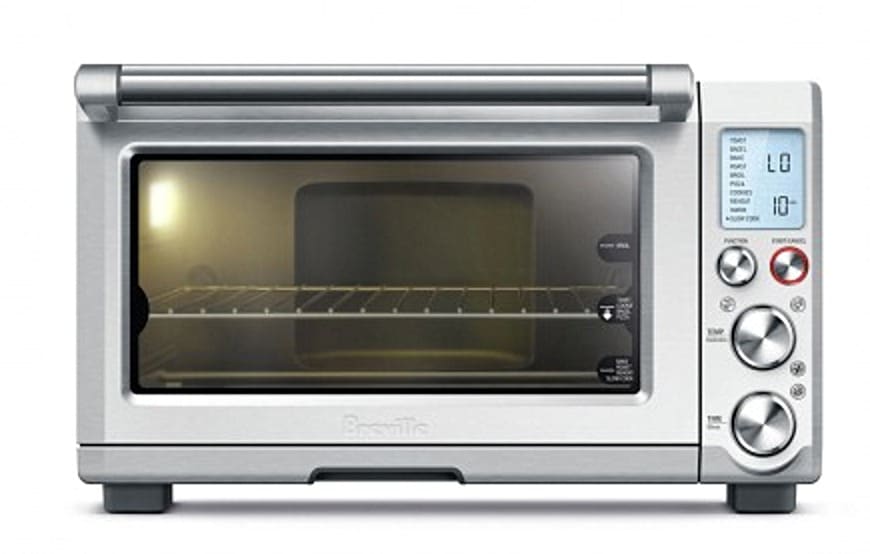 Breville Smart Oven Pro
The World's Most Awarded Oven Now Comes With Slow Cook and interior light

Tenderise and develop complex flavours with even convection heating from above and below using the Slow Cook settings from 4 to 10 hours and Keep Warm will automatically turn on after cooking is complete so it's ready to serve when you are.

This is the first compact oven with Element IQ®, the technology that controls heating elements to suit whatever you are cooking. Simply select your cooking program and adjust to taste and this smart appliance will deliver the right power at just the right time to each of its 5 elements. The 0.8 cu. ft. Smart Oven™ also suggests the use of convection and makes adjustments for fresh or frozen ingredients.

Some foods need perfectly even heat. Others need a little more above and below.

It does the thinking for you.
Love the Breville Smart Oven Pro? Check out the BrevilleGiftGuide.ca it is a stunning holiday resource, categorized by fun archetypes like the 'Kitchen Pro' or for the 'Caffeine Obsessed,' 'Health Nut,' or 'Pastry Perfectionist.' Which one are you?
Breville Smart Oven Pro Giveaway
Giveaway is open to Canadians 18+ and ends on December 26 at 11:59pm. All details and terms and conditions can be found on the entry form.