The Breville Barista Express is what dreams are made of. For any coffee lover, this is the ultimate kitchen appliance. Not only can you deliver the ultimate in espresso, but you can do so in the comfort of your own home. The Breville Barista Express brings the flavours and perfect coffee shop experience home creating delicious espresso and steamed milk in a matter of minutes. We love how easy it is to use and create a truly remarkable cup of coffee. With the touch of a button, the smell of fresh ground beans and perfectly brewed espresso fills the kitchen and delights the senses.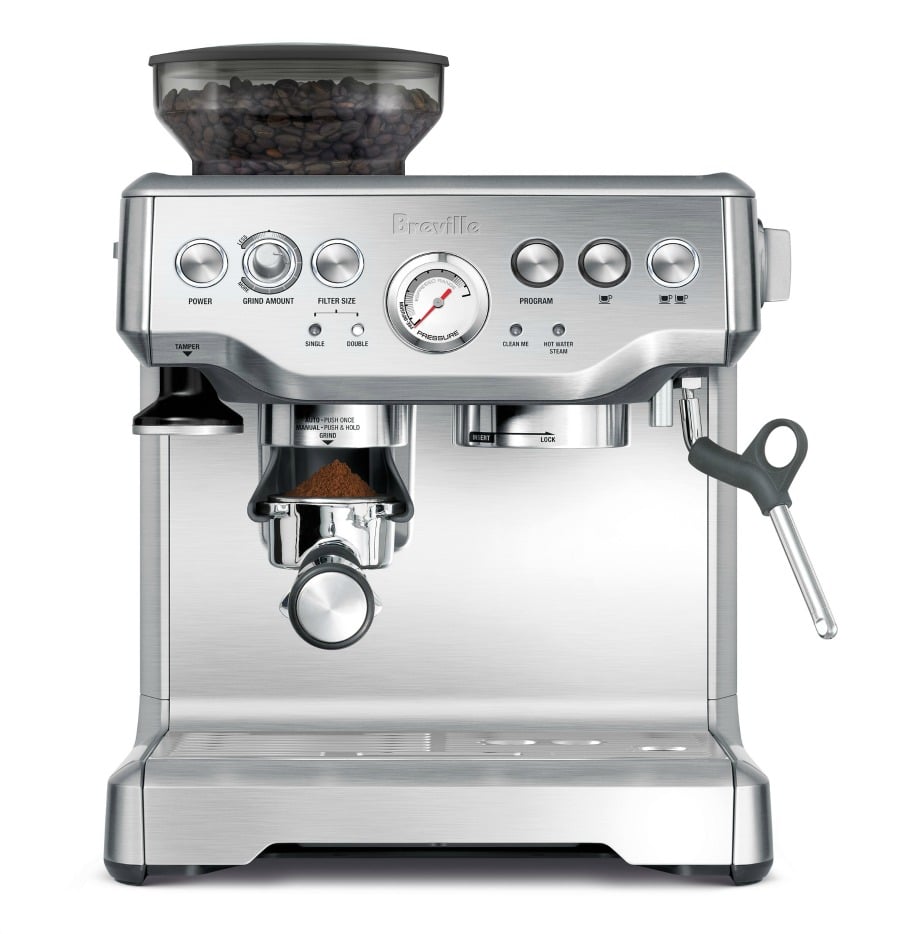 This Breville investment is one of those items that any coffee lover will tell you worth every cent. Whether you prefer basic coffee or specialty blends, this Breville Barista Express offers you flexibility and professional results. Breville has put the time into understanding what makes a truly great cup of coffee. Check out their tips and videos and an intro to the Breville Barista Express. Did you know that close to 2.25 billion cups of coffee are consumed by the world every day?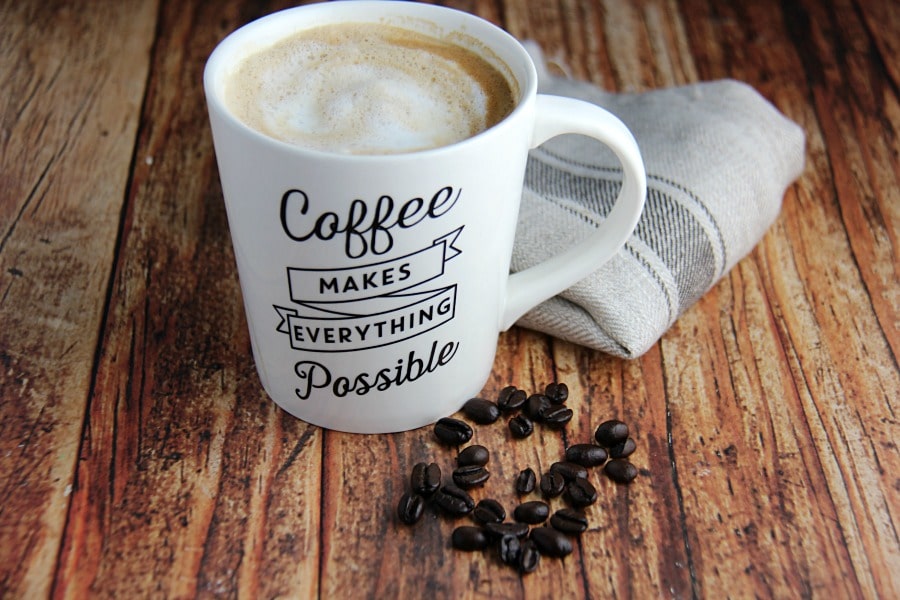 Breville Barista Express Features:
Dose-Control Grinding: You can grind just the right amount for maximum flavour. If you prefer a stronger taste, this is ideal. It means you can give each cup custom flavour to match the person that will be drinking it.
Precise Espresso Extraction: A digital temperature control makes sure this is precise in delivering you just what you want.
Micro-foam Milk: The professional steam wand allows you to hand-texture the foam to create those fun and cool latte art like flowers, hearts, and more. Plus it can steam all types of nut milk, soya milk and eggnog too!
Automatic Water Temperature Adjustment: This unique feature allows low water pressure at the start of extraction so it expands grinds easily for even extraction.
Easy to program settings: Create the perfect cup just the way you like it with adjustable settings. Plus, you can also use manual settings if you prefer.
In addition to these great features, you have a great storage compartment in the Breville Barista Express. This makes it convenient and easy for storage in your kitchen or at your own coffee bar in your home. We also love how easy it is to keep clean. With a drip tray that tells you when it needs to be emptied to small custom cleaning tools that help you clean every part quick and easy.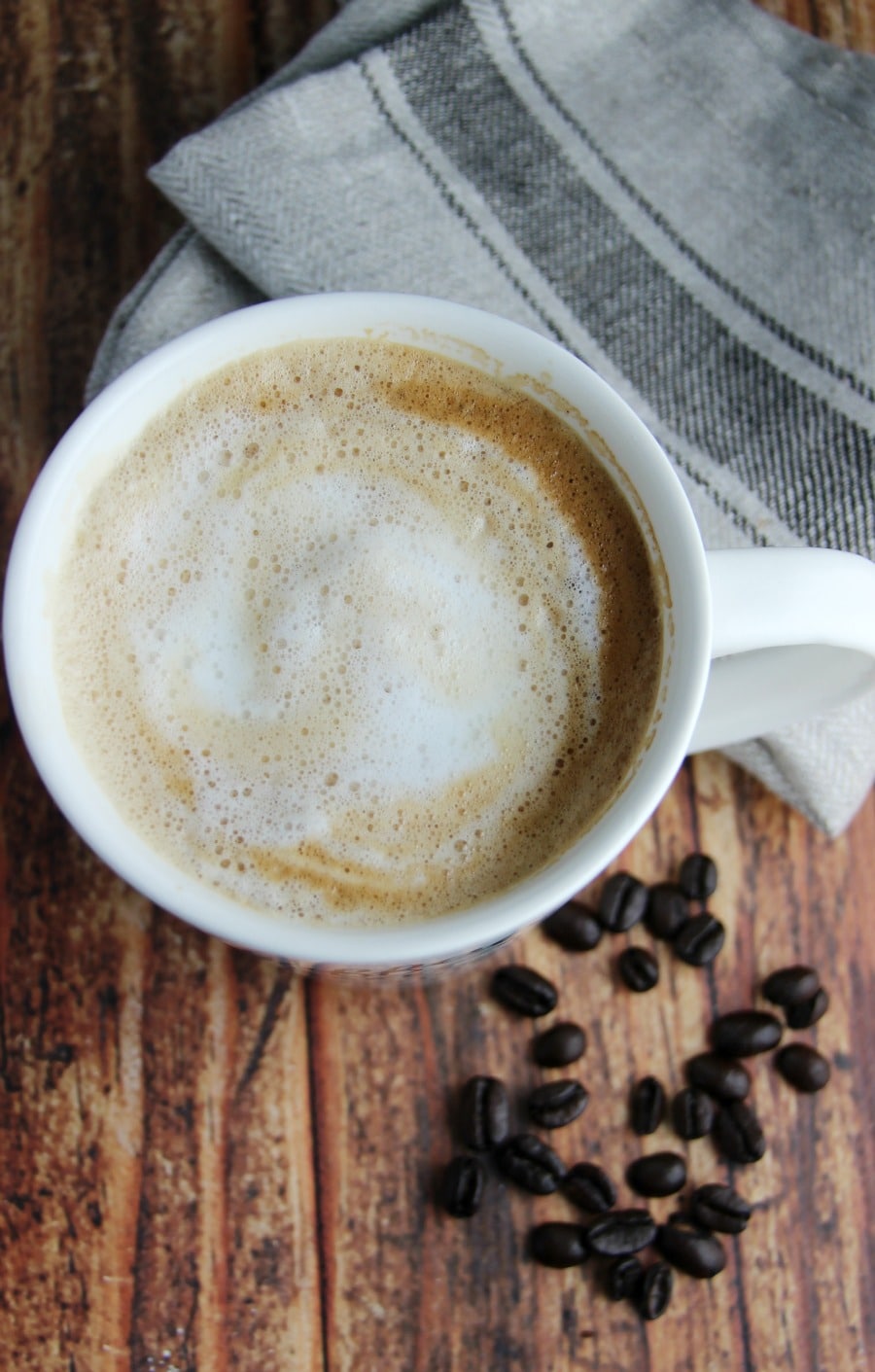 How to Use Your Breville Barista Express:

As you can see from the video using the Breville Barista Express is easy, and it takes under 5 minutes to create, prepare and serve the ultimate cup of coffee. Even on the busiest mornings with my twins I get to have my favourite coffee just the way I like it.
The Breville Barista Express is the ideal gift for the person who loves drinking coffee, espresso, lattes, cappuccino, mochas, and more! With precision preparation and great quality behind the name, this is a perfect choice for any coffee lovers.
Disclosure: Breville Canada generously provide the product to review. As always, all opinions are my own.