Growing up as an only child I had no idea how messy kids could be. My mom (whom I affectionately named 'Captain Tidy') always kept the house spotless and at no time did I really think about how it got that way. Fast forward a few decades and you have my house with twin 6 year old boys, a dog, two fish and a brand new 9 week old kitten. It's kind of like living in a zoo! While I definitely work to keep the house tidy I feel like I could sweep and vacuum everyday. So, when I was asked to try out the Dyson V8 I was hoping that my cleaning concerns would be taken care of. I wanted something that could be kept on hand, an easy solution that was powerful enough to tackle even the biggest messes.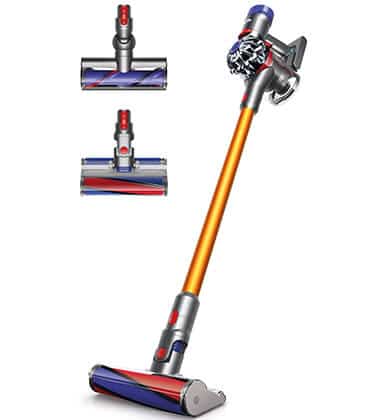 The Dyson V8 has absolutely done that by transforming the way I clean. It is lightweight, cleans the kitchen in a snap and is perfect for vacuuming everything from the baseboards to those pesky cobwebs in the corners. From down low to up high the Dyson V8 can handle it all. Plus, I love the variety of attachments that make cleaning my stairs and corners easier. It's like a small, handheld magic vacuum.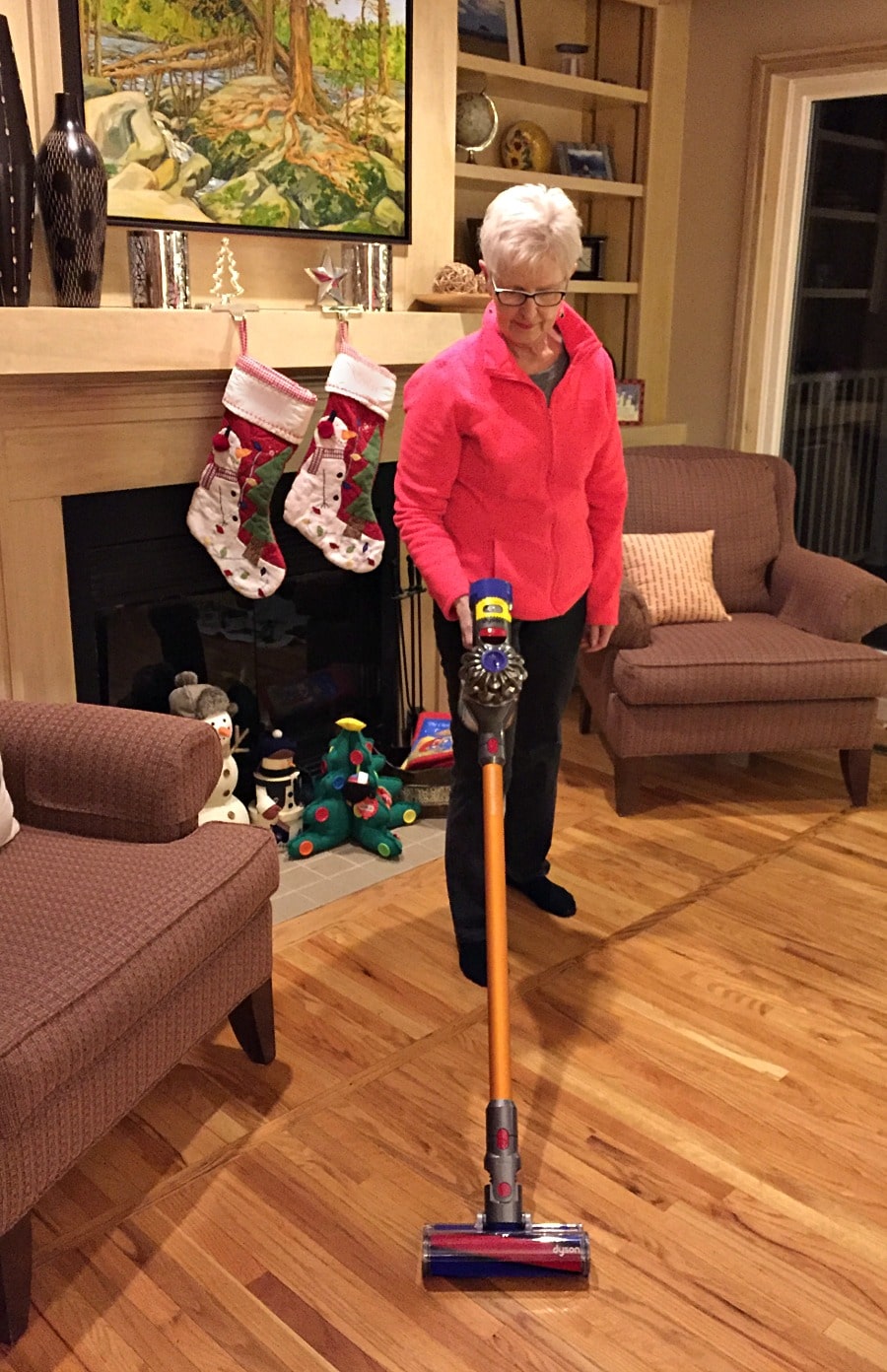 Weighing only 5.7 lbs with no cord to contend with, I am able to vacuum freely in any area of my house. Got a popcorn spill by the couch? Got it. A messy baking experiment in the kitchen? Got it! Snacks from your road trip all over your car? No problem! Dock the Dyson V8 wherever it's convenient and just plug in to charge.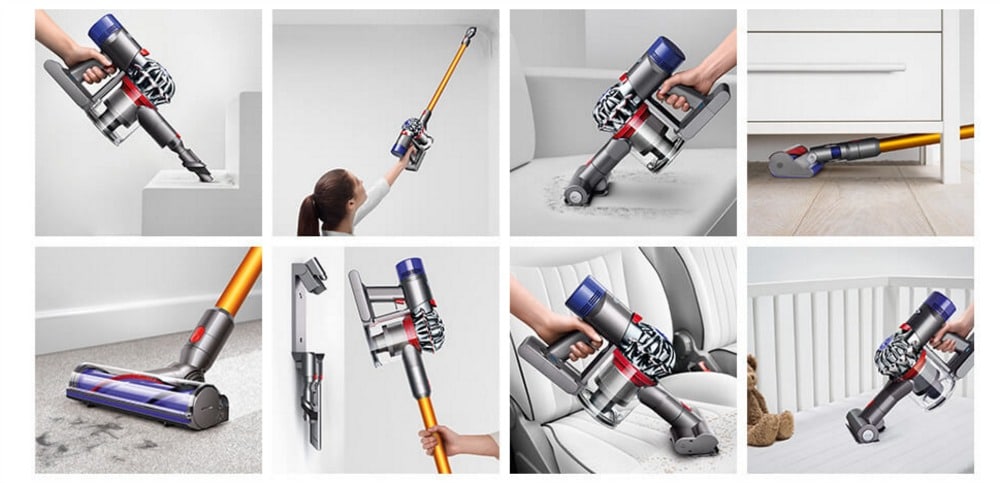 One of the features of the Dyson V8 that surprised me was the versatility on flooring and carpets.  My house is 90% hardwood with vinyl in the kitchen, heavy mats at the entranceway and carpet on the stairs and in the basement. With a variety of floor types I wasn't sure the Dyson V8 would have the power to handle them all. Wow, was I wrong! The soft roller cleaner head picks up large debris and fine dust from hard floors, while the direct drive motor head has stiff nylon bristles to dig deep into carpets. And, you have two power modes: "Max Suction" or "High Powered Extended Suction," depending on what you are cleaning up.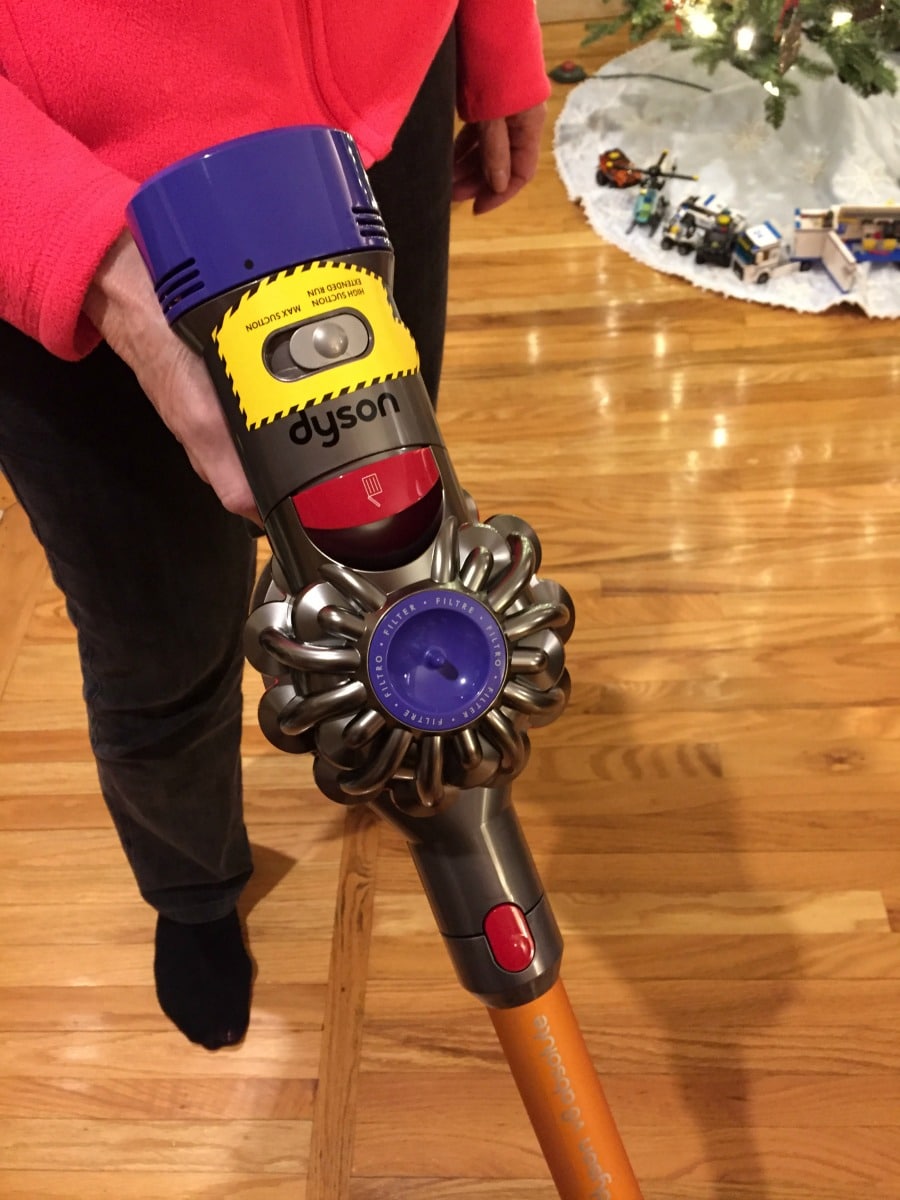 Already have a Dyson, so not sure the Dyson V8 is what you need? With Dyson engineers behind its unique design and construction you know it's a product superior to any other brand, since Dyson engineers never sit still. They considered owner feedback when they introduced the latest generation of cord-free vacuums, which now has up to double the battery life and is 50 per cent quieter than previous generations. It also has a new bin emptying mechanism, so you never have to touch the dirt and debris picked up in the bin.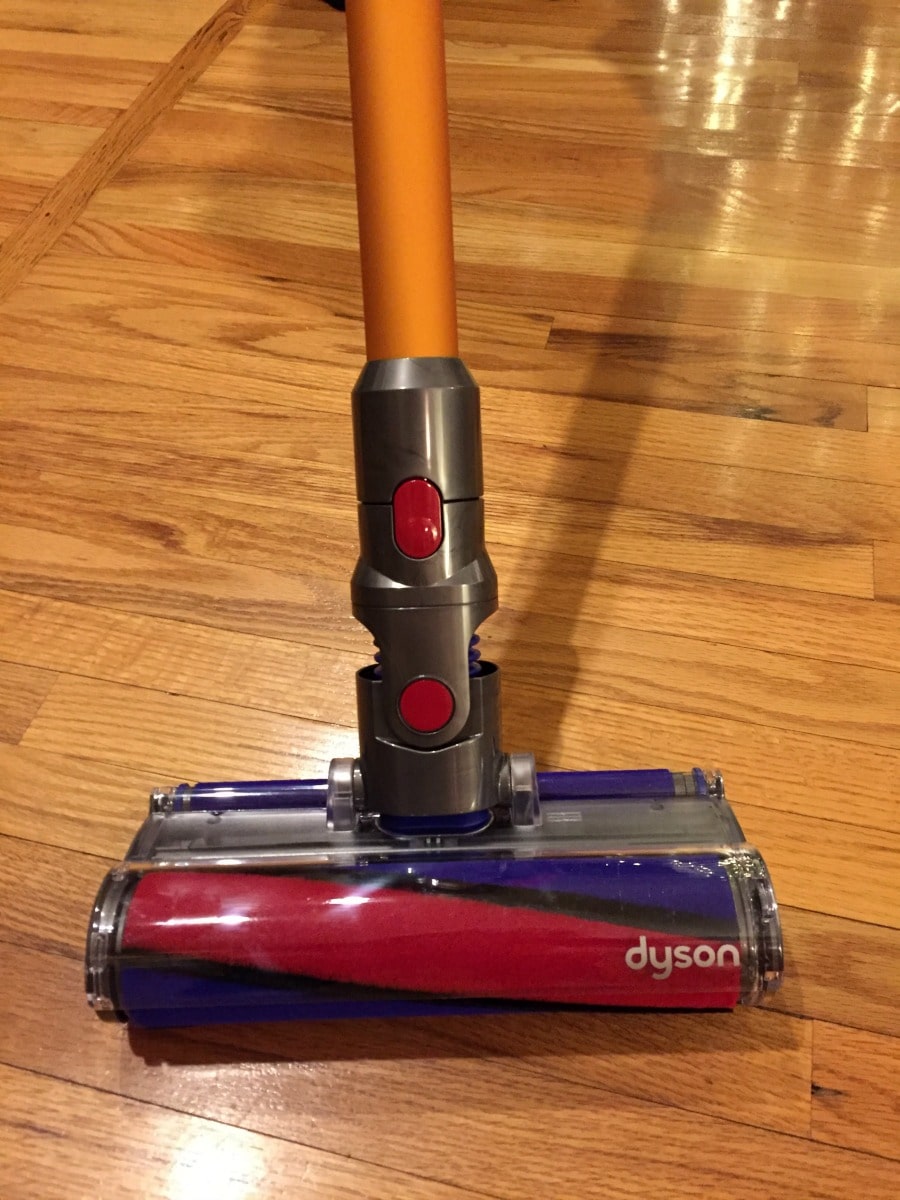 While I will never be the cleaner that Captain Tidy is, I love vacuuming more often and appreciate not having to deal with a broom and dustpan anymore. Quick, easy and efficient: we highly recommend the Dyson V8.
Disclosure: This post was sponsored through Dyson and Yummy Mummy Club. As always, all opinions are my own.