As Canadians, we take the NHL pretty seriously. It starts from a young age and the Playmobil NHL series is perfect for kids of all ages to play, create and dream. This year, you can grab some fun sets to add to your child's Playmobil NHL Hockey Arena.
Playmobil NHL Sets For The Ultimate Hockey Fan
NHL Rivalry Series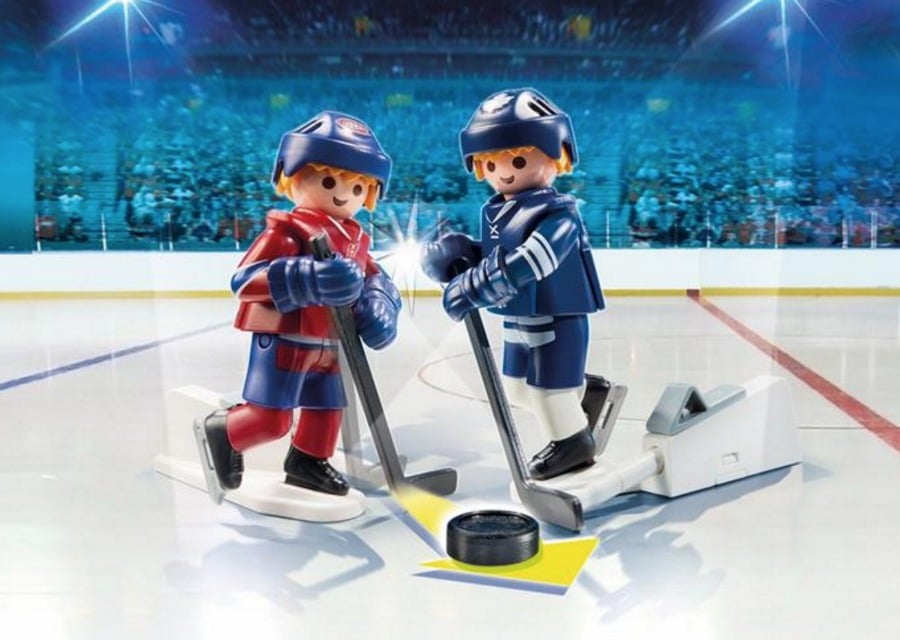 As with any sports, the NHL has plenty of rivalry issues. This year, you can get ready a Playmobil NHL rivalry game between your favorite teams with this great set! Choose from the Toronto Maple Leafs, Boston Bruins,New York Rangers, Chicago Blackhawks, Detroit Red Wings, and more! Shoot into the net for a victory with this fun and easy to use NHL Rivalry Series set! Each set includes two hockey figures, a puck, and jersey number stickers for customization.
NHL Score Clock with Referees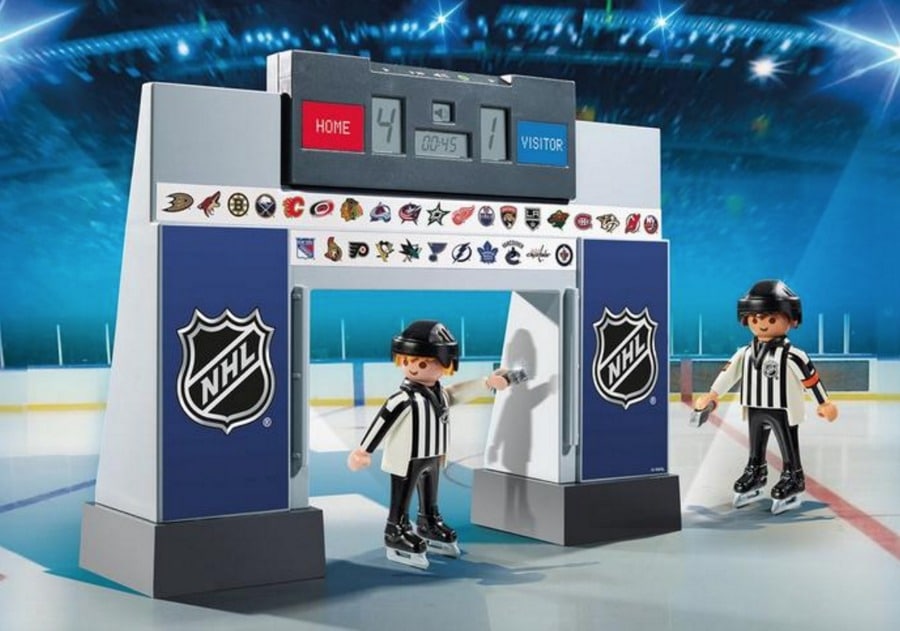 Keeping an eye on the clock during the game is the ultimate way to determine the winner. This fun Playmobil NHL Score Clock is an ideal addition to your Playmobil Hockey kits this winter. Your kids can create their own unique game complete with timeouts, penalties,and exact game endings. This set includes two referee figures, the score clock with sound effect, whistles, and other accessories.
NHL Stanley Cup Presentation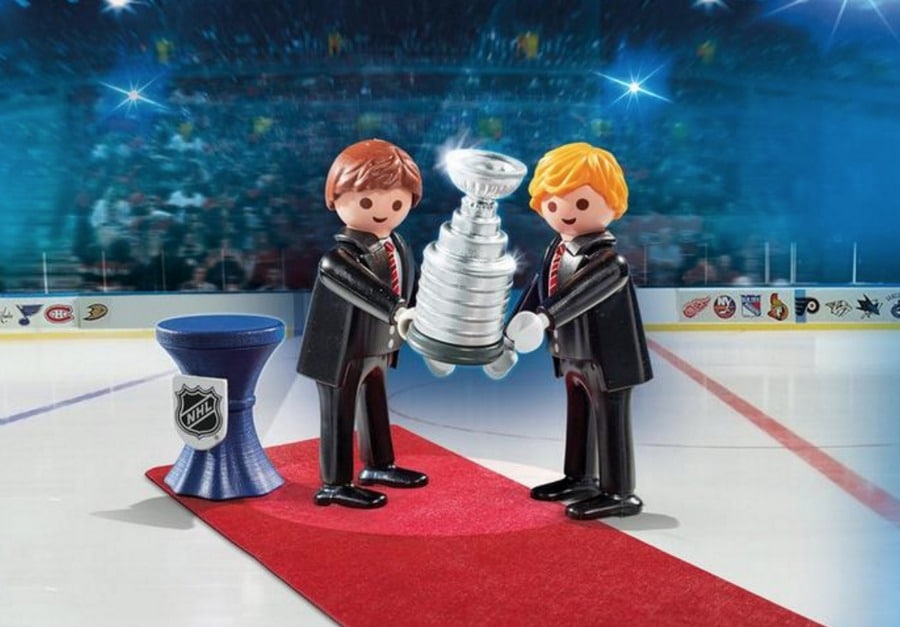 Your budding hockey star knows that the Stanley Cup is the ultimate in hockey awards. You'll see them having fun awarding their favorite Playmobil NHL team, or themselves using this fun Playmobil NHL Stanley Cup Presentation set. This set includes two figures with white gloves, the Stanley Cup, and a presentation table.
As you can see, these NHL themed Playmobil sets are all about celebrating one of Canadians favorite sports. Your children can learn all about teamwork, sportsmanship, rewards, and fun with playtime. They can enjoy learning the rules of the games and have fun rewarding their favorite teams during fun playtimes using these sets. Love Playmobil? We do too! Check out some of our Playmobil favourites.
Playmobil NHL Giveaway
We love these sets so much we are giving some away to a lucky Canadian. Contest ends December 18 at 11:59pm.