Unless you are brand new to this blog you understand my love affair with all things caffeinated. When I got a package of Van Houtte Holiday coffees it was a special treat filled with the flavours of the holidays. Van Houette's holiday flavours feature fine roasting and the tastes of the season.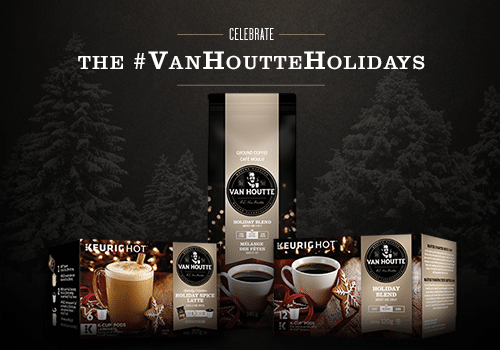 Holiday Van Houtte Coffee
Van Houtte's Holiday Blend offers woody, spicy notes and a rich aroma – perfect at any time of day and offered in ground coffee or Keurig pods. For the coffee shop latte lover the must-try is the Holiday Spice Latte evokes buttery notes and ends with a subtle hint of vanilla. Your toughest decision will be which one to try first?

This holiday try something special with Van Houtte's Holiday Blend and Holiday Spice Latte included in your traditional recipes—a delicious taste experience. I cannot wait to try the Nanaimo Bars featuring Van Houette's Holiday Spice Latte. Yum! With more traditional recipes included you are sure to find something delicious to make for your family's meal this holiday season. Plus, grab some extra coffee to give (it makes the perfect hostess gift!).
Holiday Van Houtte Coffee Giveaway
Enter to win a delicious Holiday Van Houtte Coffee giveaway including the holiday flavours of Van Houtte coffee (Holiday Blend and Holiday Spice Latte) and a Keurig coffee brewer! It's time to "Rediscover your holiday classics with Van Houtte." We want to hear about your holiday classic revisited recipes and how you might use Holiday Van Houtte coffee to enhance your recipes!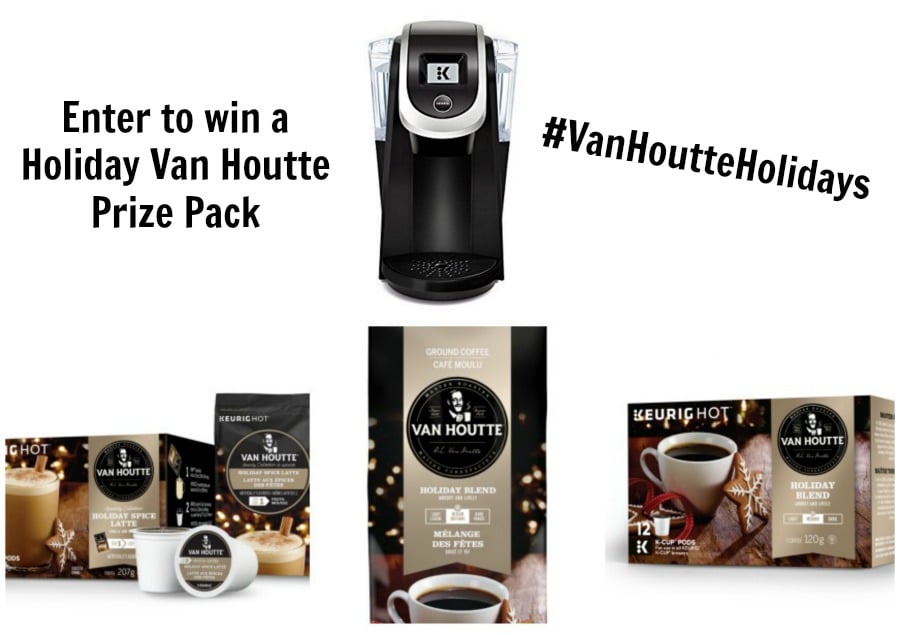 Disclosure: I received product in exchange for this post. As always, all opinions are my own.