Our family loves our Elf on the Shelf and the fun it brings on the countdown to Christmas. While Reindeer the Elf is not a nasty, spying elf he is a lighthearted fun, silly and very flexible elf! This year with the help of Fuji Instax new Monochrome film Reindeer was able to show of some Elf on the Shelf ideas everyone will love.  Combining the Fuji Instax Mini 70 and the Fuji SP-2 Printer you can capture the photos on either your phone or your Instax camera.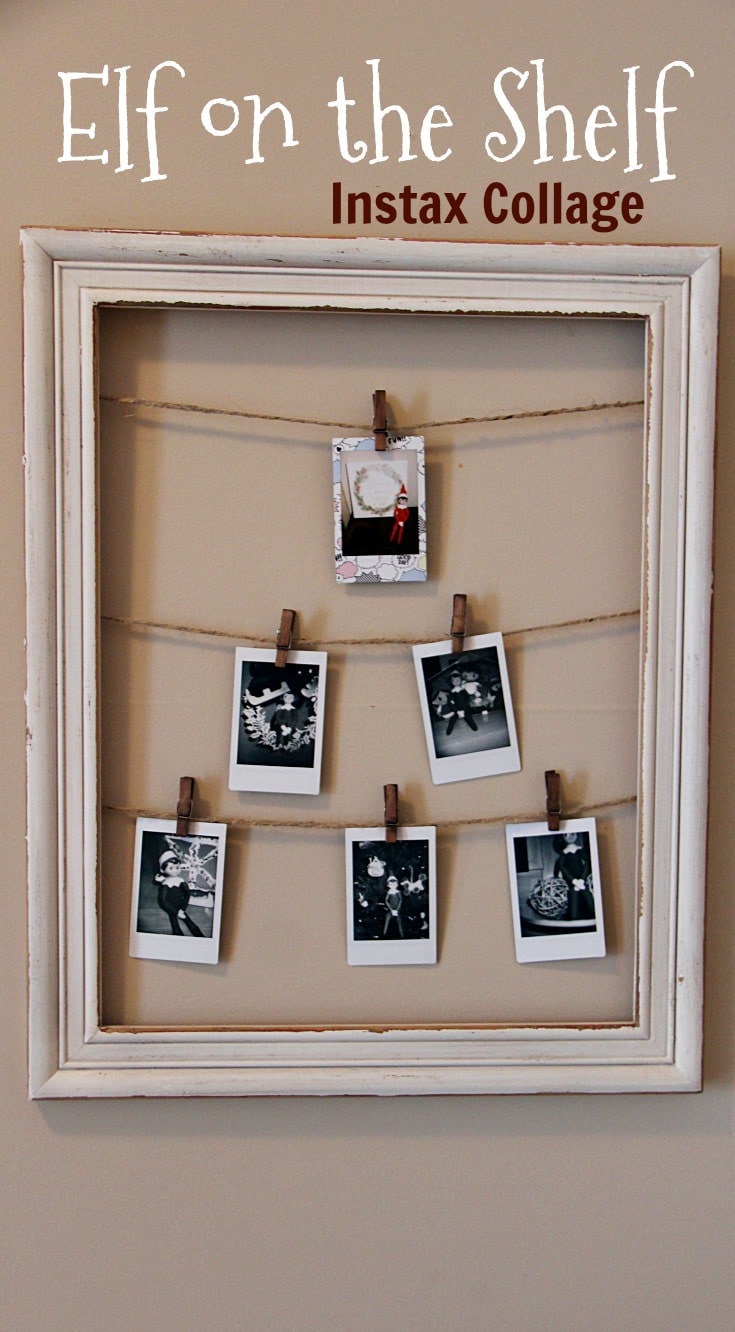 Elf on the Shelf Ideas with Fuji Instax
Elf Selfies – I'm sure Reindeer isn't the only elf that enjoys a good selfie. Thank goodness the Fuji Instax Mini 70 camera has a small mirror to ensure you've got the perfect instant selfie.
Replacing Photos with Elf Photos – Where better to use a selfie or staged photo then replacing photos around the house with photos of your elf.
Elf and Toy Photos – Elves love to post for photos with their favourite doll and toy friends. Whether it's a date with Barbie or a photo with his pal T-Rex capture the moment with an instant photo.
Make an Elf Photo Album – What better way to display your favourite instant photos than in a photo album. Choose one made for Fuji Instax and fill it with all your Elf memories.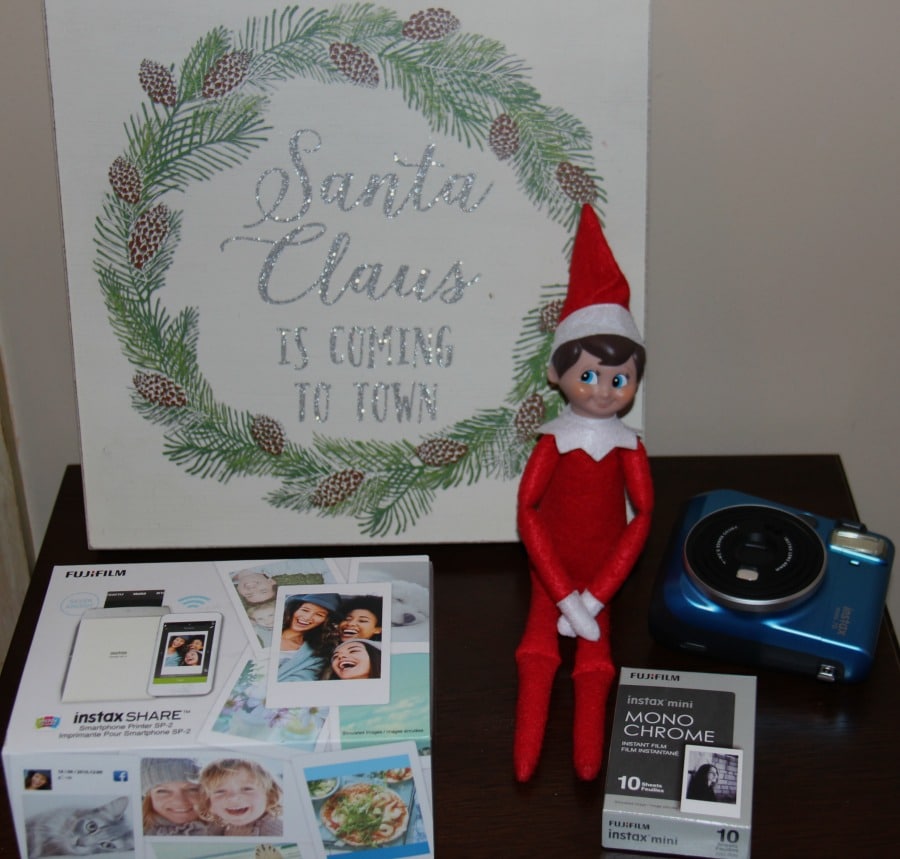 Our elf, Reindeer had some fun around the house taking photos with various objects and spots (a fun scavenger hunt for my boys too!). We printed the photos with Monochrome film except for one which was done on the Fuji Instax Mini 70 with Comic film to bring a pop of colour. The result was a fun display where the elf changed up our DIY Photo Display with some pictures of his own.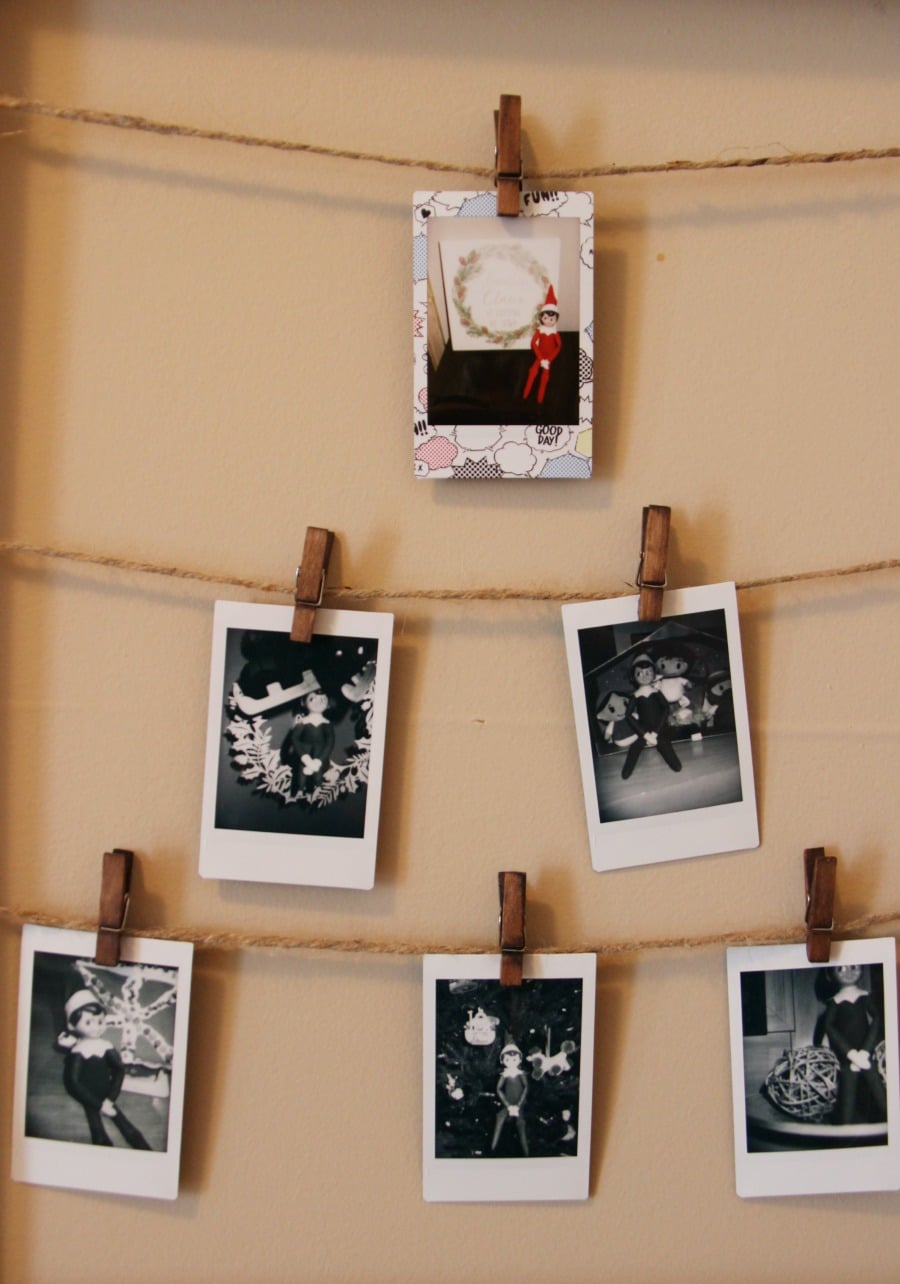 Print from your phone with the Fuji Sp-2 Printer – easy to use, portable and uses the same film as your Instax camera. Show us what your Elf has been up to?