What better way to celebrate the joy and magic of the holidays than  home a reindeer? Build a Bear Reindeer Academy is the cutest holiday gift that kids will play with long after the holidays are over. With three colours to choose from you can get a reindeer that suits your child's favourite colour and style.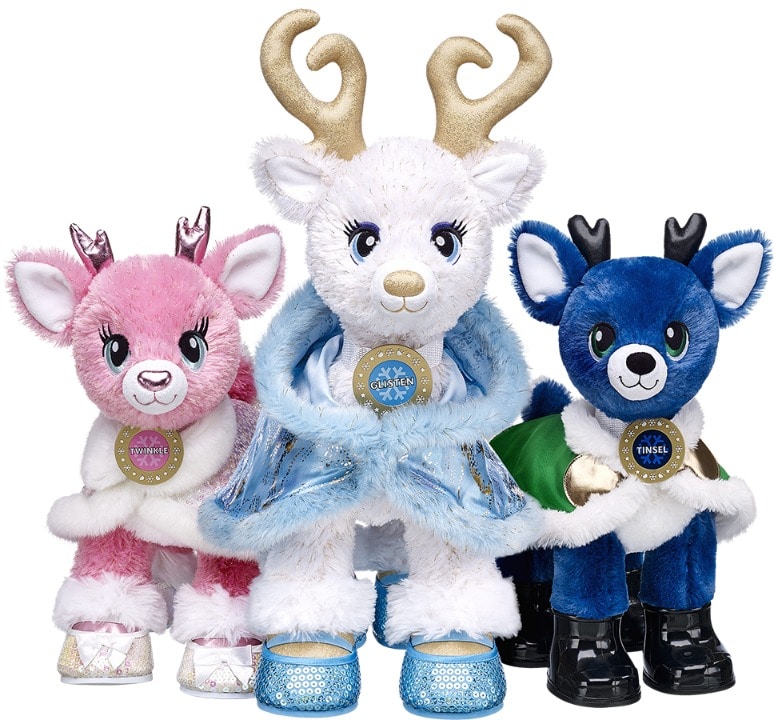 Build a Bear Reindeer Academy
We have exciting news in announcing Build-A-Bear Workshop has an irresistible holiday collection of its Merry Mission reindeer, Glisten Twinkle, and Tinsel! Glisten returns this year as Golden Glisten, with bright golden hooves and light-up antlers. This year, Build-A-Bear Workshop is introducing Twinkle and Tinsel, Glisten's younger siblings who are top graduates of The Reindeer Academy.

Whether to celebrate a festive holiday coming up or if your littles ones are just looking for an everyday snuggle, Build-A-Bear Workshop's plush stuffed friends are the perfect pal to brighten the day!
When my boys opened their boxes to find Tinsel the Reindeer inside they were instantly in love. From the super cool cape, bright blue colour and fun boots Tinsel is a big hit in our household. My boys love that Tinsel is known as the 'Speedster Deer':
Tinsel is ready to use his lightning-quick speed to spread cheer all winter long! The Speedster Deer is Glisten's younger brother and the twin sibling of Twinkle. His fur is dark blue and white and he has bright green eyes. He might be smaller than most reindeer, but his black hooves and antlers give him the power to control all things electrical! A powerful Star Deer, Tinsel the Reindeer comes with his very own medallion and can also be outfitted with a cape and boots!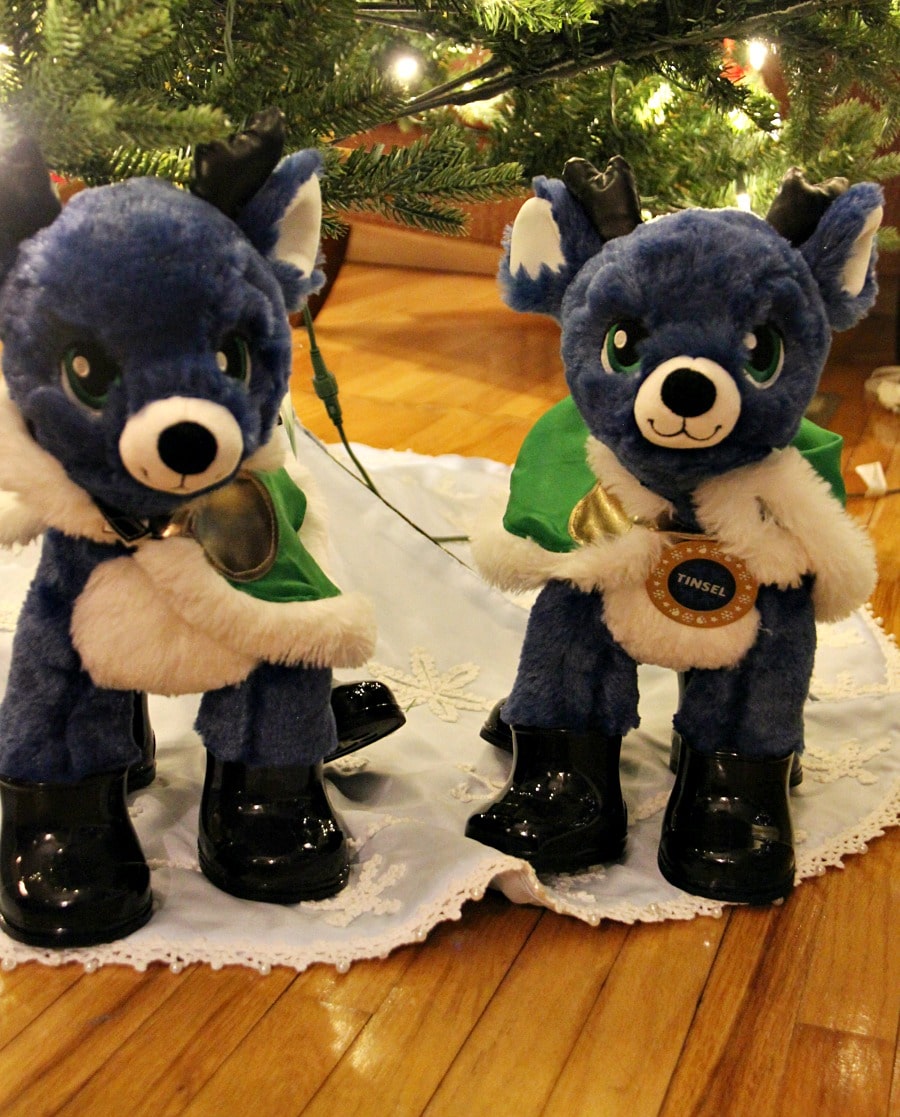 Build a Bear Reindeer Academy Giveaway
One lucky reader will win a choice of one reindeer fromGolden Glisten, Twinkle, and Tinsel outfitted with boots and a cape! Contest is open to residents of Canada and closes on December 17, 2016 at 11:59pm. Good luck!