In recent years, beards and facial hair have gained a lot of popularity. Keeping a nicely trimmed beard is tough sometimes, but Philips One Blade makes it simple and easy to manage. This unique new trimming device is not a shaver, but a perfect tool for trimming any length of hair.
The Philips One Blade is ideal for the man who wants to wear a beard, trimmed facial hair or a close shave.  Unlike other razors and trimmers, this is a great flexible tool that is small, durable, and waterproof. The Philips One Blade is an all-in-one product with a razor for a clean shave, a trimmer to maintain, and a styler for the edges. With a rechargeable battery and 3 click-on combs, this versatile tool is perfect for use on any style or length. Whether you prefer a wet or dry shave, the Philips OneBlade is designed to cut hair, not skin. Replaceable blades that last up to 6 months ensure it never clogs, pulls or nicks. The all-in-one function also eliminates the need for multiple tools that take up counter space.
The OneBlade just launched a few months ago and retails from [easyazon_link identifier="B01D328BG6″ locale="US" tag="famfooandtr06-20″]$44.99[/easyazon_link] with replacement blades starting at [easyazon_link identifier="B01D328DG4″ locale="US" tag="famfooandtr06-20″]$19.99[/easyazon_link]. You can purchase a Philips One Blade at Canadian Tire, Walmart, BestBuy, Loblaws, London Drugs, Jean Coutu and on Amazon.
Philips One Blade
Philips One Blade Features:
Replaceable blade lasts up to 4 months.
3 trimming combs allow for different lengths and styles. Combs are 1mm, 3mm, and 5mm for easy styling for the most common beard lengths.
Charger makes it handy for use anywhere at any time holding up to 45 minutes of use with a single charge.
Waterproof handle makes it ideal for wet or dry use.
Fast moving cutter moves 200 times per second. This makes it easy to cut even the longest beard.
Glide coating and rounded tips are safe and protect skin from damage.
This handy tool is a great choice for any man. It trims leaving a short and manageable neatened appearance or a nice close shave either wet or dry. The ability to charge this and add to your bag makes it a great option for men on the go. Hit the gym for your morning workout, and easily manage your facial hair after your shower without all of the razors, shave gel, and traditional corded trimmers.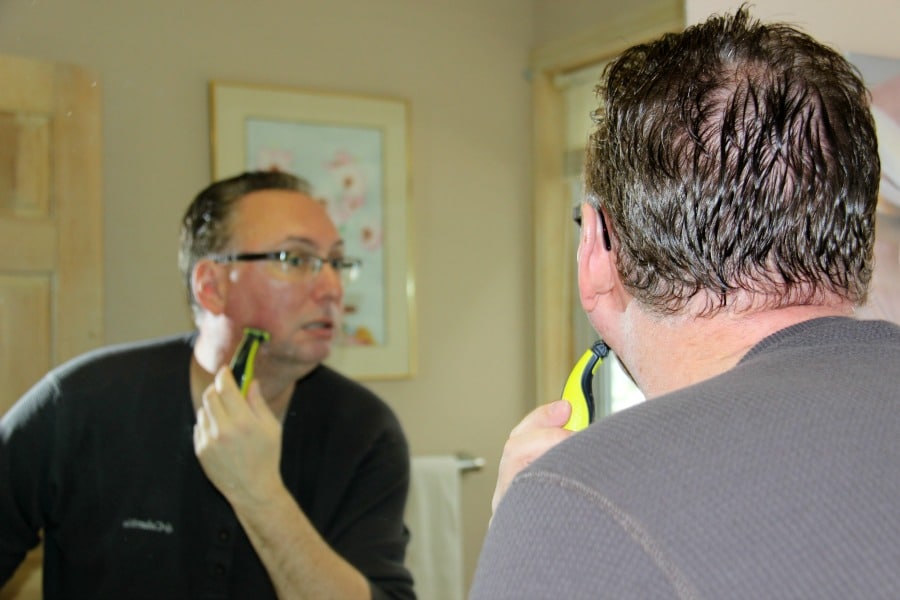 What we loved about it:
Shave either wet or dry
Close shave and facial hair trimming option
Powerful enough to
Charged battery lasts for many shaves
Compact size that is easy to travel with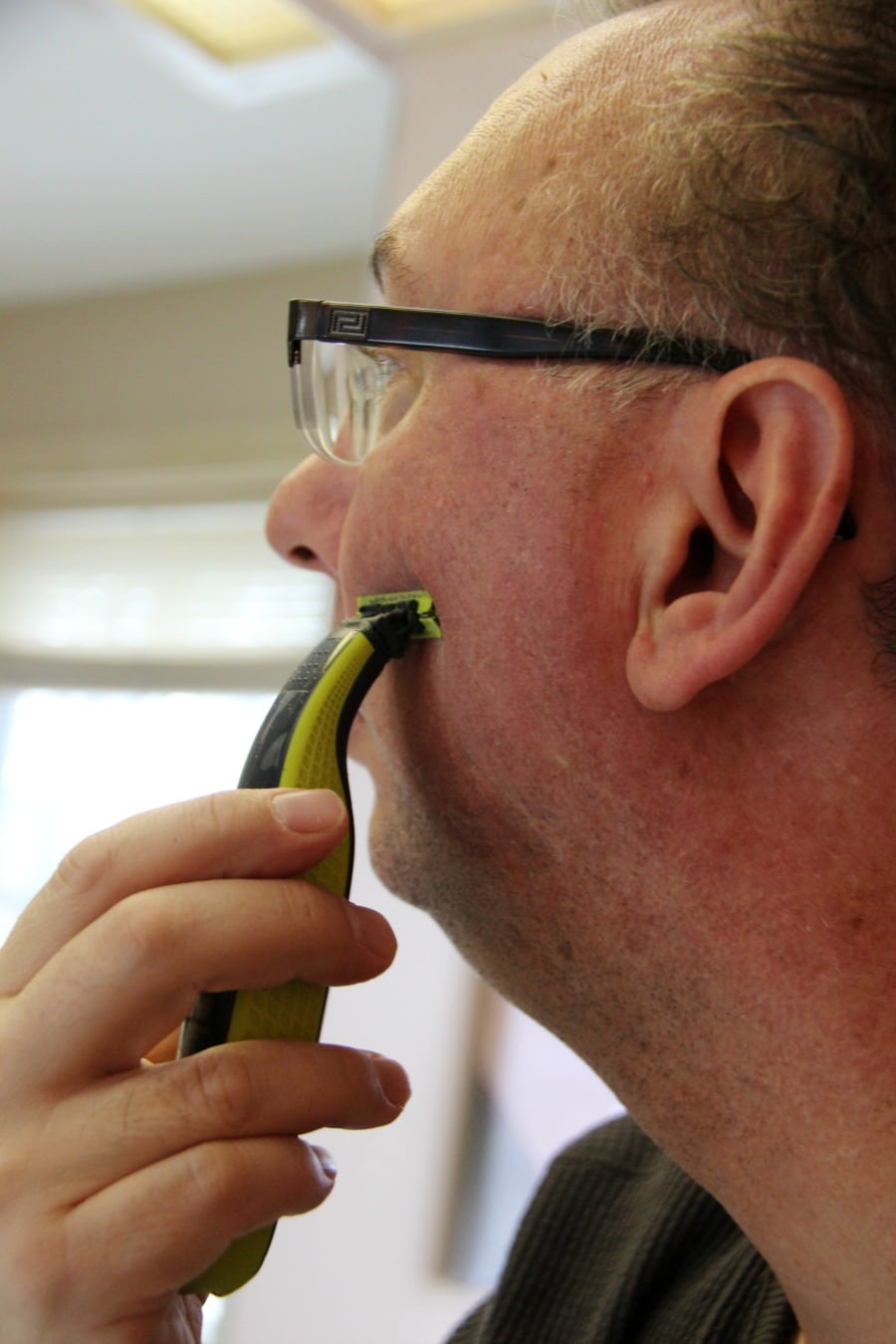 Choose the Philips One Blade as a great stocking stuffer, gift idea, or upgrade from your current shaving regimen no matter what type of facial hair you prefer.