The holidays can be challenging when you aren't sure what to get someone. Whether you are buying for a friend, co-worker or partner we have some great gifts that the adults in your life will love. We have tested, tried and vetted these items for you and our family thinks they are pretty awesome. We think these are the best holiday gifts for adults.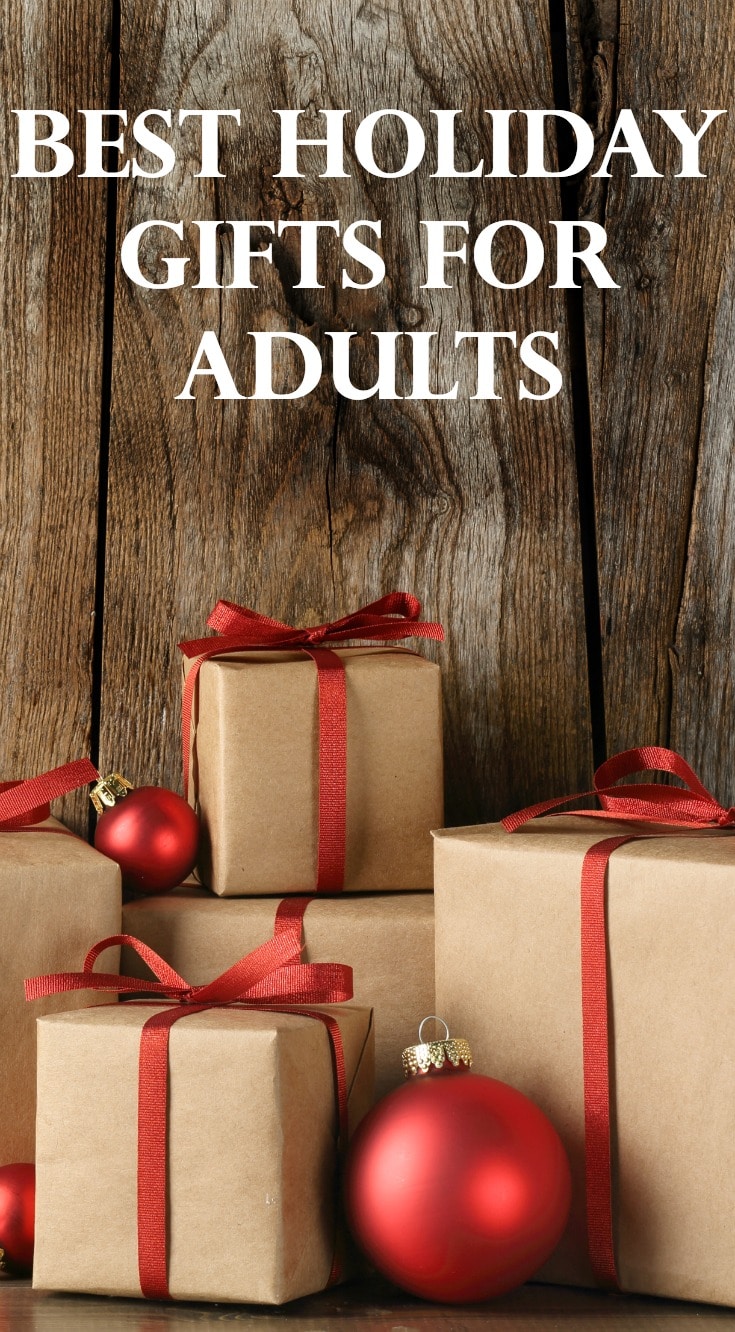 We have gifts for foodies, home owners, men, coffee lovers and women. Share with your friends and add these gift items to your holiday list.
Best Holiday Gifts For Adults
Second Cup Holiday Gifts
Second Cup Coffee Co. is celebrating the season with the launch of delicious new beverages, a beautiful new collection of gifts for every coffee lover and foodie on your list, as well as the return of its all-time Canadian favourites. From beautiful ceramic Joy mugs to delicious hot chocolate these are the perfect gifts for anyone needing a cup or warmth this Winter.
For more information, please visit www.SecondCup.com or find the company on Facebook, Twitter and Instagram.
Philips OneBlade
Whether the man in your life has facial hair, a beard or prefers a clean shave the Philips OneBlade is a gift he will enjoy. Unlike other razors and trimmers, this is a great flexible tool that is small, durable, and waterproof. The Philips OneBlade is an all-in-one product with a razor for a clean shave, a trimmer to maintain, and a styler for the edges. With a rechargeable battery and 3 click-on combs, this versatile tool is perfect for use on any style or length. Whether you prefer a wet or dry shave, the Philips OneBlade is designed to cut hair, not skin. Replaceable blades that last up to 6 months ensure it never clogs, pulls or nicks. The all-in-one function also eliminates the need for multiple tools that take up counter space. Check out our review and we loved using it.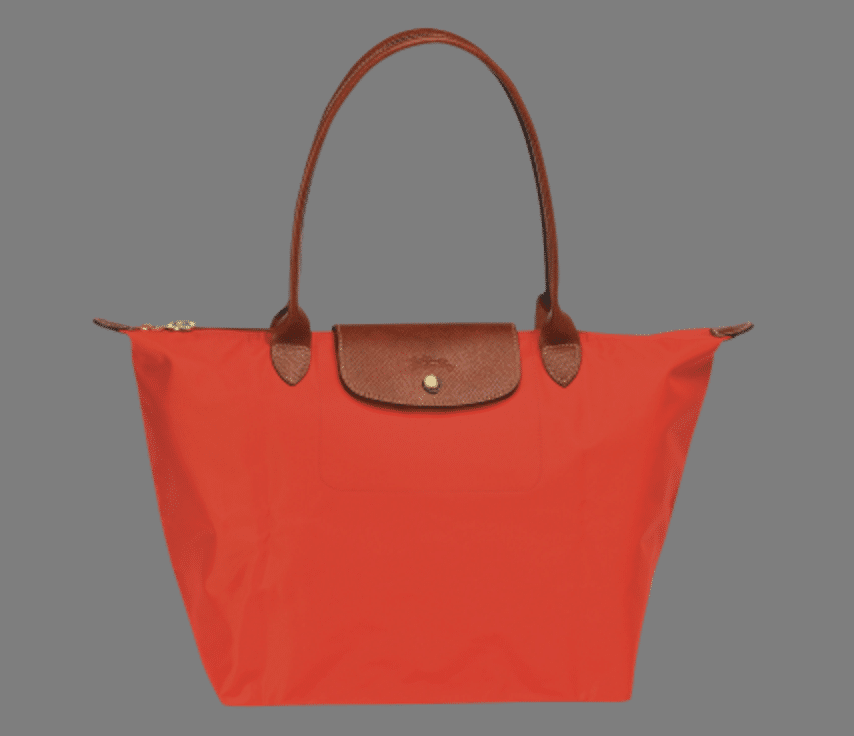 Longchamps Le Pliage Bag
I could own this bag in every colour (currently I have three of them) and not tire of it. The Longchamps Le Pliage Bag is the ultimate in versatility and function it's a great travel bag, laptop tote, large purse or whatever you need a bag for! Since it's made of nylon it works well at the beach, on a cruise and even at the gym. Once you have one [easyazon_link identifier="B002CF61RC" locale="US" tag="famfooandtr06-20″]Longchamps Le Pliage Bag[/easyazon_link] you will definitely want more!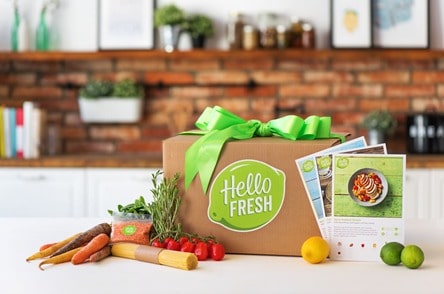 Hello Fresh Food Box
If you have someone on your list that loves to cook then the Hello Fresh subscription program is the perfect gift to give. With fresh farm ingredients, delicious recipes and flexible subscriptions Hello Fresh is great for friends, foodies and family.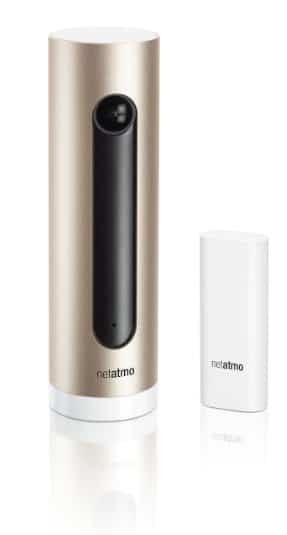 Netamo Welcome
This smart security system will allow you to feel safe and secure whether you are leaving your home for an hour or a month. The Netamo Welcome has face recognition a smart app and a clear camera you can watch your home in real time from away. You will love the [easyazon_link identifier="B00X5X1XPU" locale="US" tag="famfooandtr06-20″]Netamo Welcome[/easyazon_link] and the [easyazon_link identifier="B01LF6ZI04″ locale="US" tag="famfooandtr06-20″]Netamo series of products[/easyazon_link] for your home.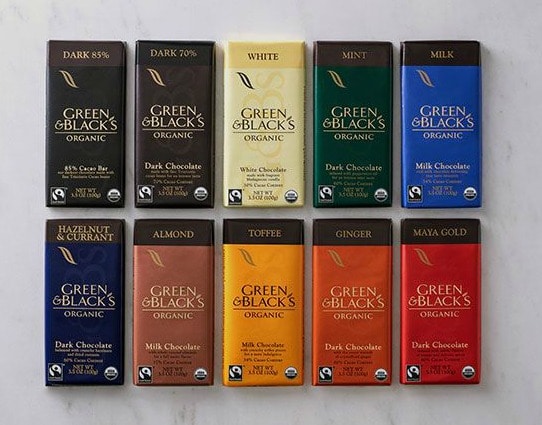 Green & Black Organic Chocolate
For the chocoholics on your list Green & Black Organic Chocolate is a taste sensation. Whether you love dark chocolate, milk or white chocolate there is a bar for you. Plus with unique and decadent flavour choices you cannot go wrong with gifting gourmet chocolate to anyone on your list.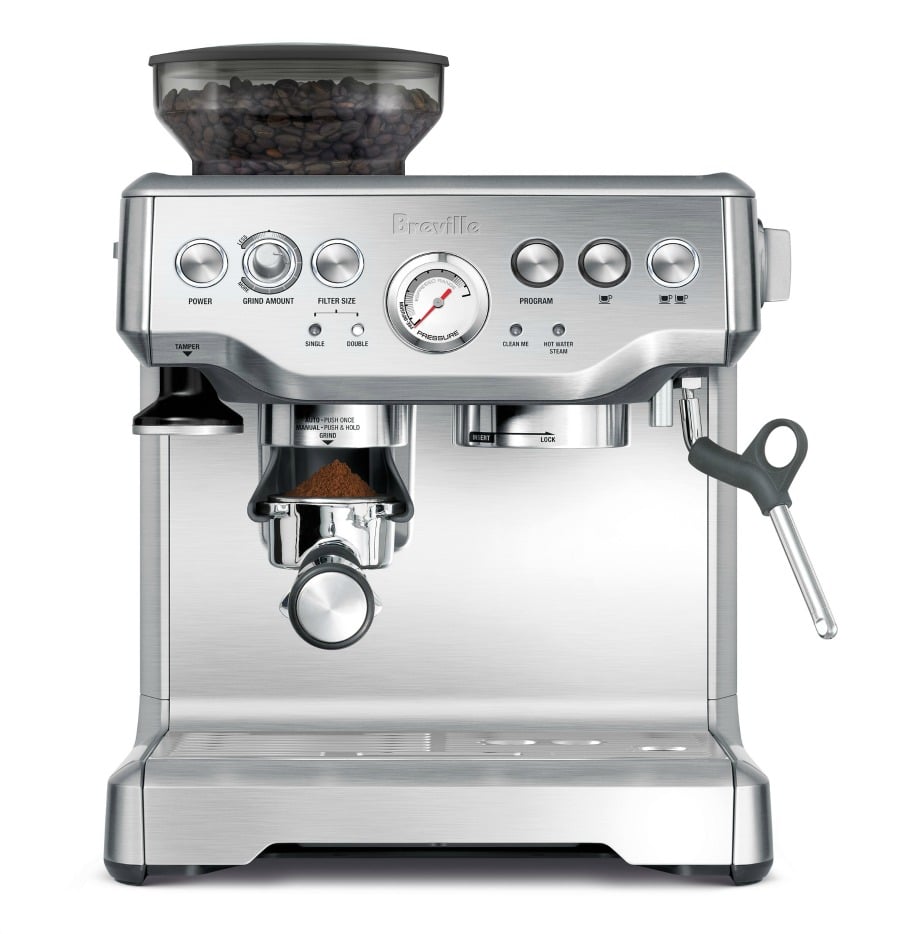 Breville Barista Express
The ultimate in making coffee at home. The [easyazon_link identifier="B00CH9QWOU" locale="US" tag="famfooandtr06-20″]Breville Barista Express[/easyazon_link]easy to use, makes remarkable Espresso and froths your favourite coffee add-in (milk, eggnog, coconut milk, almond milk etc.). It's absolutely revolutionary and while pricey, worth every cent.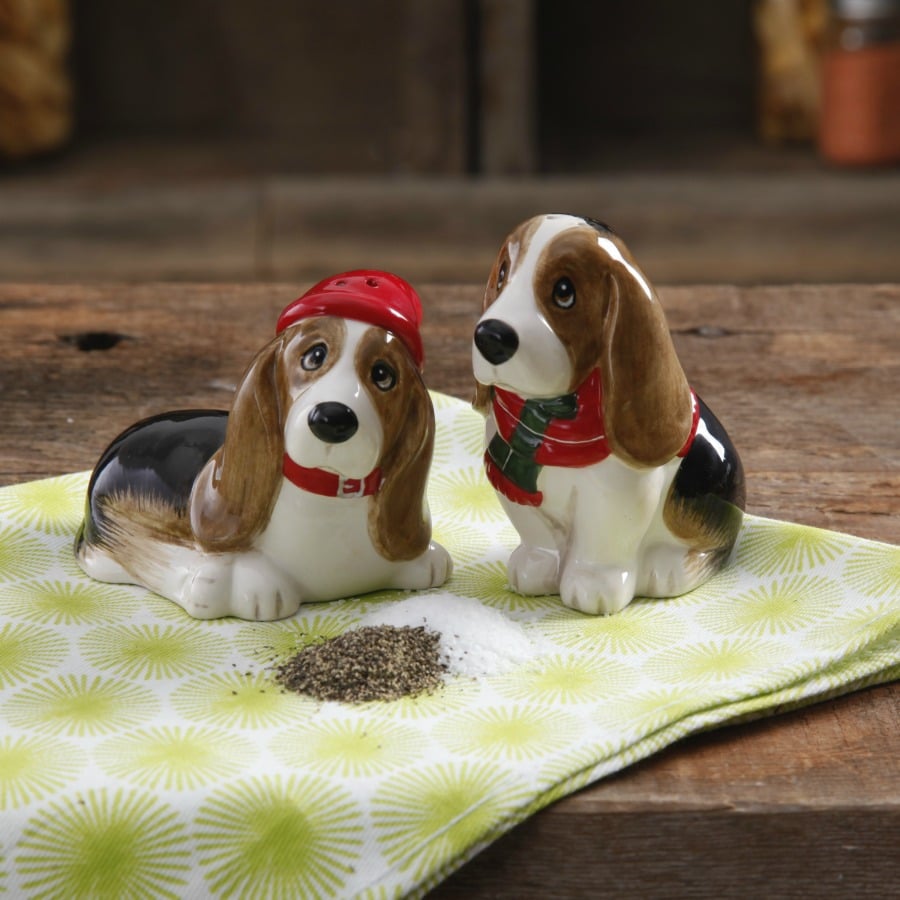 Pioneer Woman Holiday Collection
The Pioneer Woman Holiday Collection available exclusively at Walmart.  This limited edition collection features the warm, colorful country patterns that capture a taste of life in America and the heart of the Pioneer Woman brand. The Holiday Collection includes decorative dinnerware, serve ware, drinkware, utensils, food storage/organization and kitchen textiles.  Most items are under $25 with many in the $5 – $10 range. We love these Charlie and Walter Salt and Pepper shakers!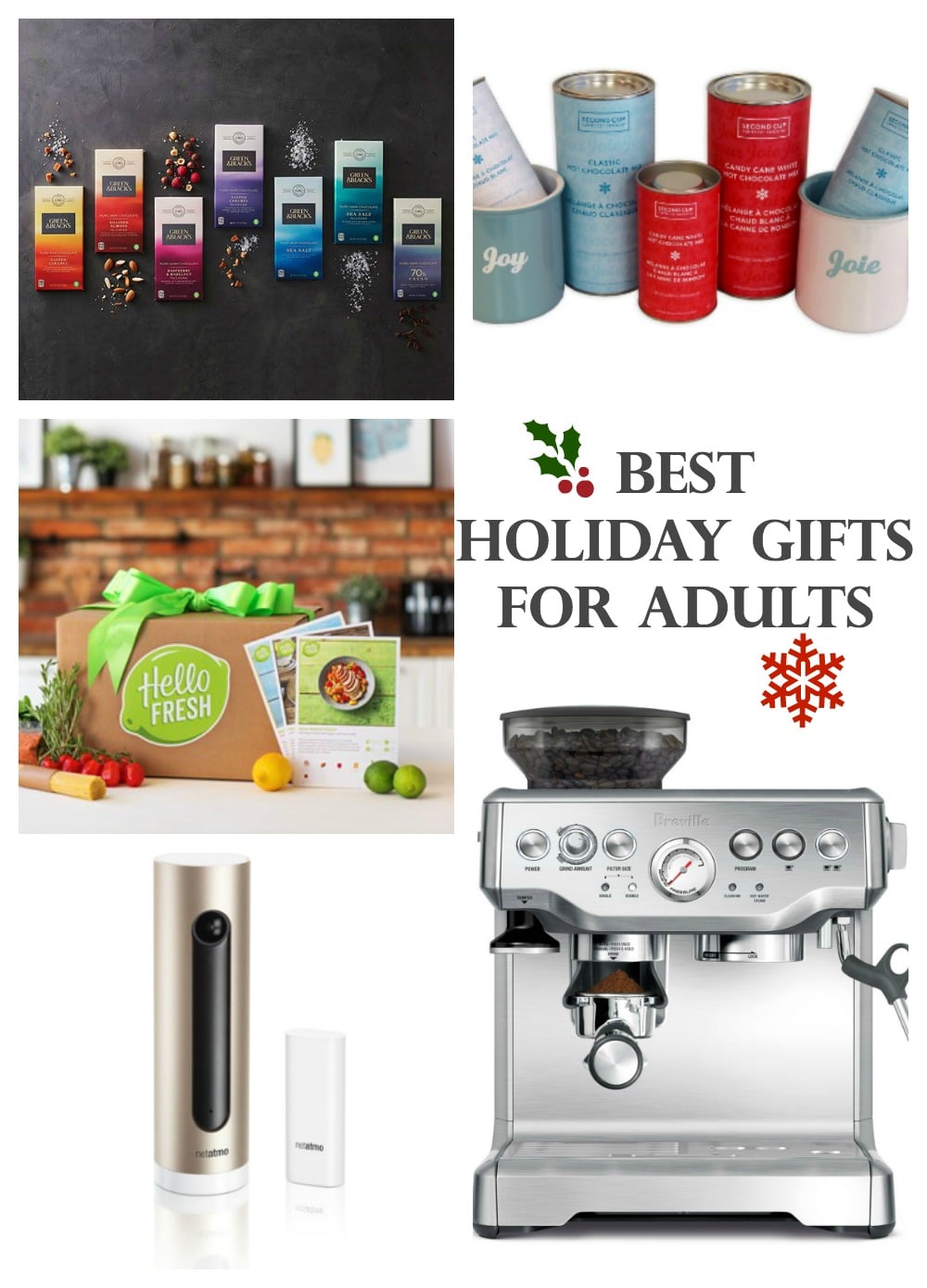 Which ones do you think is the best holiday gifts for adults.
*This post contains affiliate links.