Advent has always been a special time in my home. From the lessons I learned about Advent and it's religious significance to the fun of counting down to Christmas. As a kid it's one of the most exciting parts of the lead up to Christmas. The anticipation, the excitement to see what is behind each door and for those lucky kids with the Playmobil Advent Calendars they get to create a playscene with a new item(s) each day. With six Playmobil Advent Calendars to choose from there is one your son/daughter will love. Plus many of them incorporate well into already existing Playmobil Play worlds making them an extension on toys your kids already love. Don't forget to make some Christmas cookies with your family – our two favourite holiday traditions!
The countdown has already begun at my house with my boys asking me daily to tell them how many days until they can open their Playmobil Advent Calendars.
Celebrate Advent with Playmobil Advent Calendars

My boys will be countin downt to Christmas with the Playmobil NHL® Advent Calendar – Rivalry on the Pond: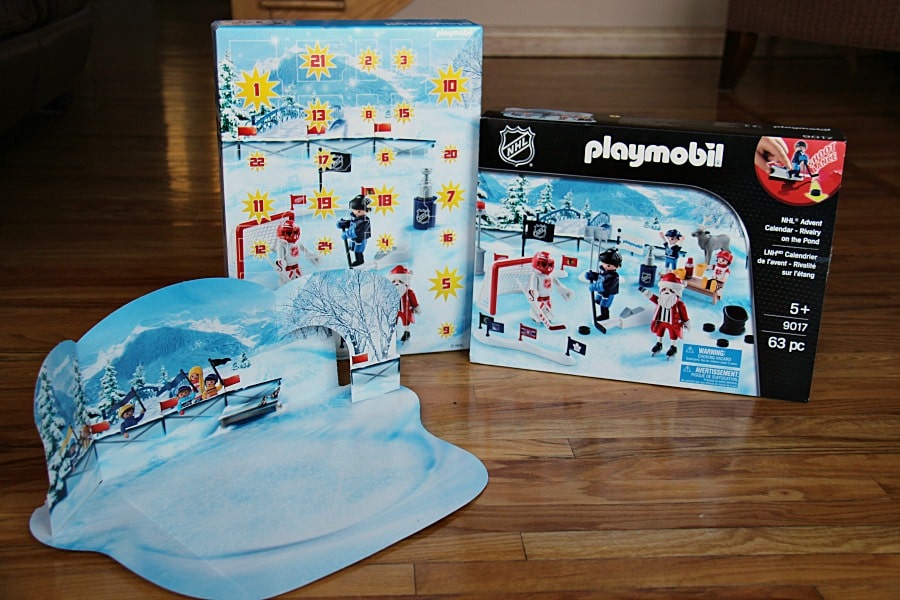 And the Playmobil Advent Calendar "Christmas on the Farm"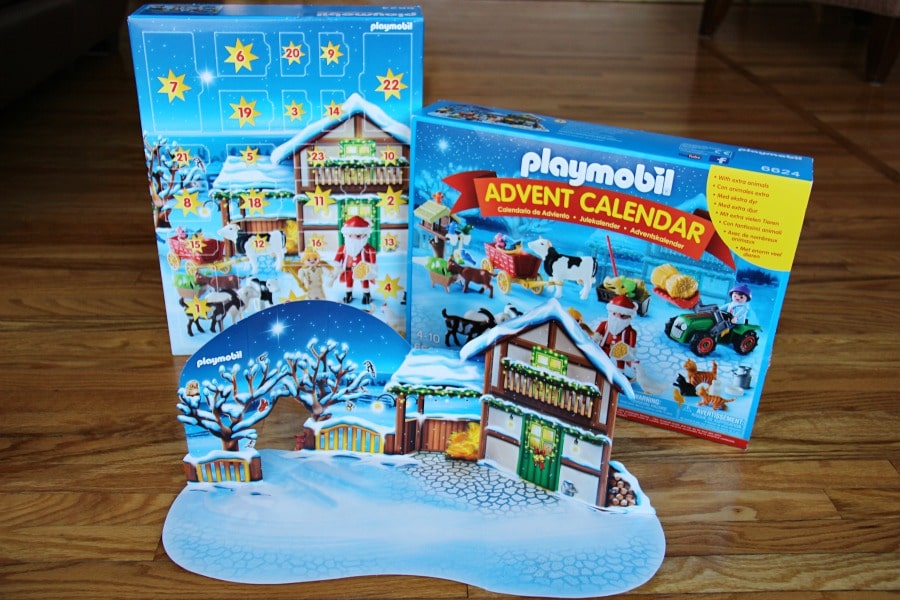 I love that these advent calendars are not filled with chocolate, sugar or toys the boys will not play with. Instead, each day we get a new toy that will be incorporated into imaginative play that will last long after Christmas. I can just see the boys incorporating their other favourite Playmobil figures and vehicles into the scenes.
Make sure you check out the many different options for Playmobil Advent Calendars and you are sure to find one that suits your child's favourite things. Here are a few of our favourites:
PLAYMOBIL Advent Calendar – Santa's Workshop

PLAYMOBIL Advent Calendar 'Pirate Treasure Island' Playset

PLAYMOBIL Advent Calendar – Royal Ice Skating Trip

PLAYMOBIL NHL Advent Calendar – Rivalry on the Pond

PLAYMOBIL Advent Calendar – Jewel Thief Police Operation

PLAYMOBIL Advent Calendar-Horse Farm Playset, Multicolor
We highly recommend Playmobil Advent Calendars for an advent to remember and toys that will be a part of your child's life for months/years to come. Great learning, play and money very well spent.
Disclosure: This post contains affiliate links.