Turkey's themselves are not the cutest of creatures, but they absolutely make the cutest of crafts! We have an easy, fun and practical turkey craft that will make your table more festive. All you need are some small gourds/pumpkins, feathers, construction paper, goggly eyes and small pom poms and you are ready to make this cute craft. We made them for Thanksgiving but since they are made with gourds they definitely last a long time in a cool room so you can make them weeks ahead. If you have access to real feathers definitely include those for a more 'authentic' look.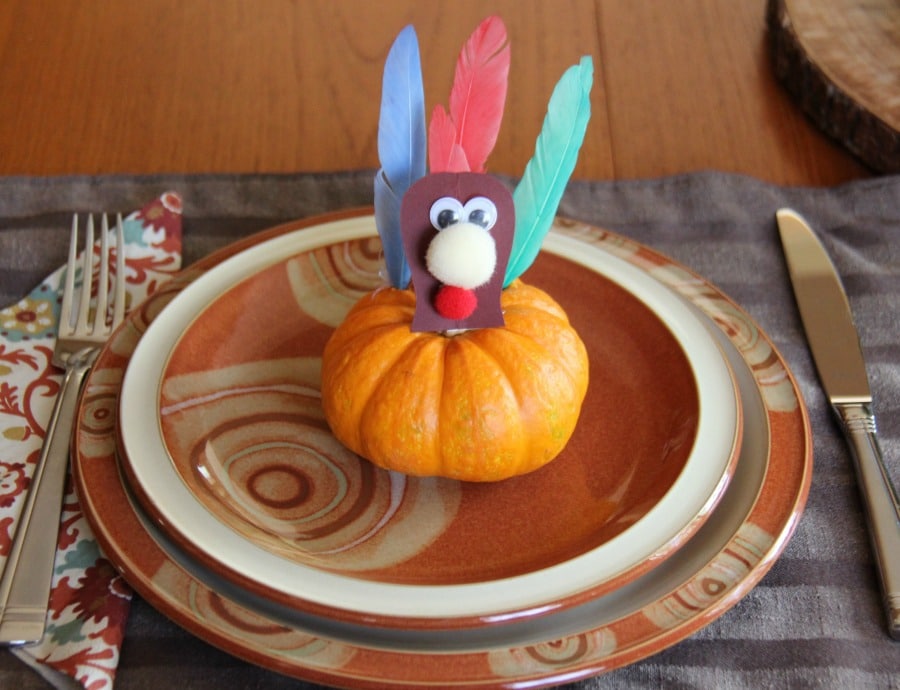 Turkey Craft Supplies
1 Gourd*or Small Pumpkin
Toothpick
Brown construction paper
Hot Glue gun
Goggly Eyes
Pom poms in a variety of sizes (I used a medium cream one and a small red one)
Multicoloured craft feathers
*Note* Putting the feathers into a gourd can be very difficult. If you are looking for something easier to stick the feathers in try and apple, a small pumpkin or anything else round that will stay standing.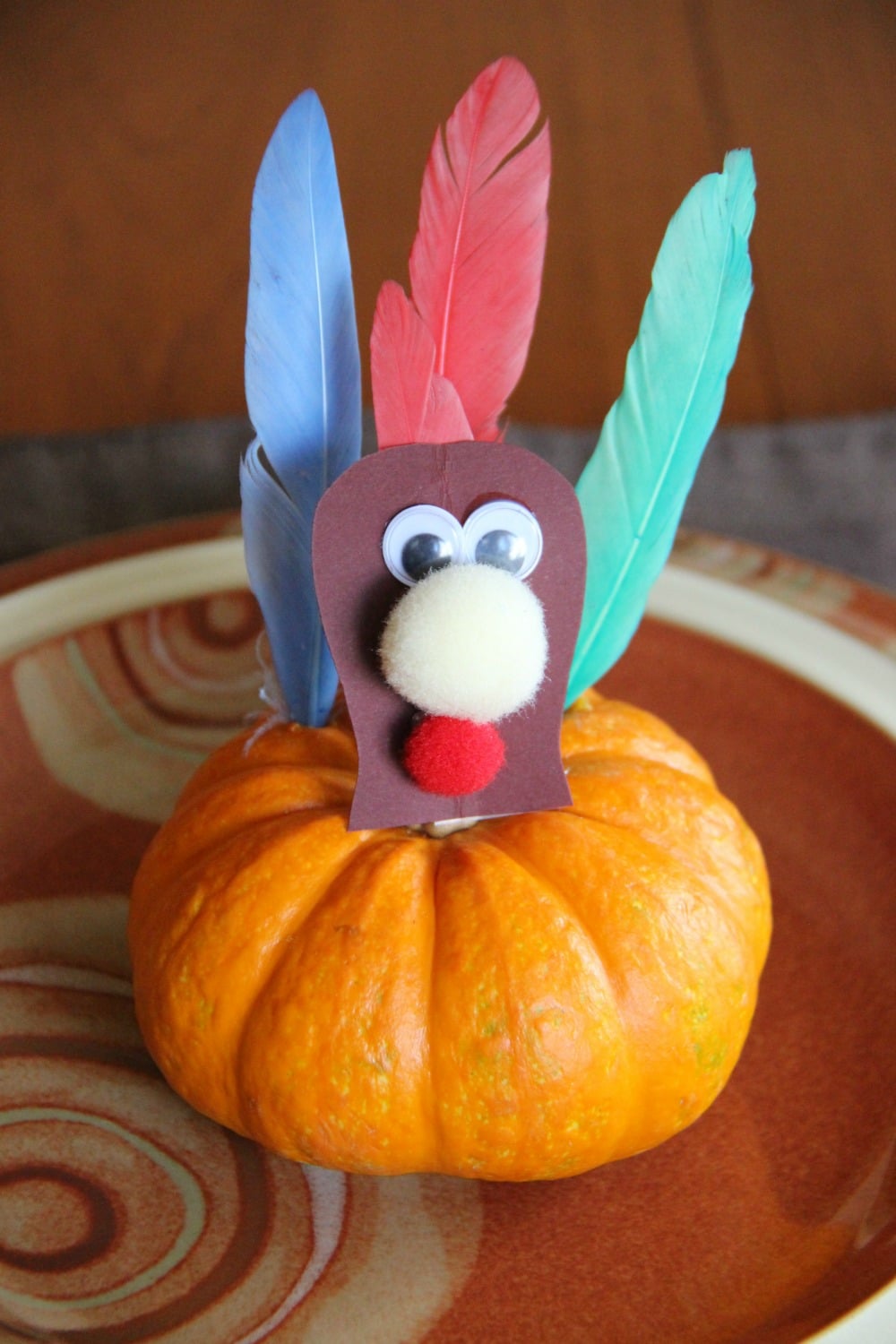 Turkey Craft Instructions
Choose your feathers and insert into your gourd (you may need to drill holes for the feathers to be inserted if using a gourd) making the fan shape of a turkey's tail.
Cut out the turkey head from construction paper.
Tape or hot glue head to toothpick.
Using hot glue, add goggly eyes and pom poms to form facial features.
Cut a feather so only the top will show and glue to the back of the turkey head.
Insert toothpick into gourd.
Your Mini Pumpkin Turkey Craft will be a hit as a table decoration, place card holder or an attractive craft for the mantle. Whether you are celebrating Fall or Thanksgiving this adorable turkey craft is fun for kids of all ages to create.
Love this idea? Check out some of our favourite Turkey Crafts and 53 Turkey Crafts for Kids

Happy creating!