As the holiday season draws nearer all those worries about being overwhelmed and having too many things to do in a small amount of time. These Holiday Prep Tips are sure to help your holiday season be less overwhelming and financially more feasible. This season, lessen the stress by incorporating a few simple tips that help leave a lasting impression without breaking the bank.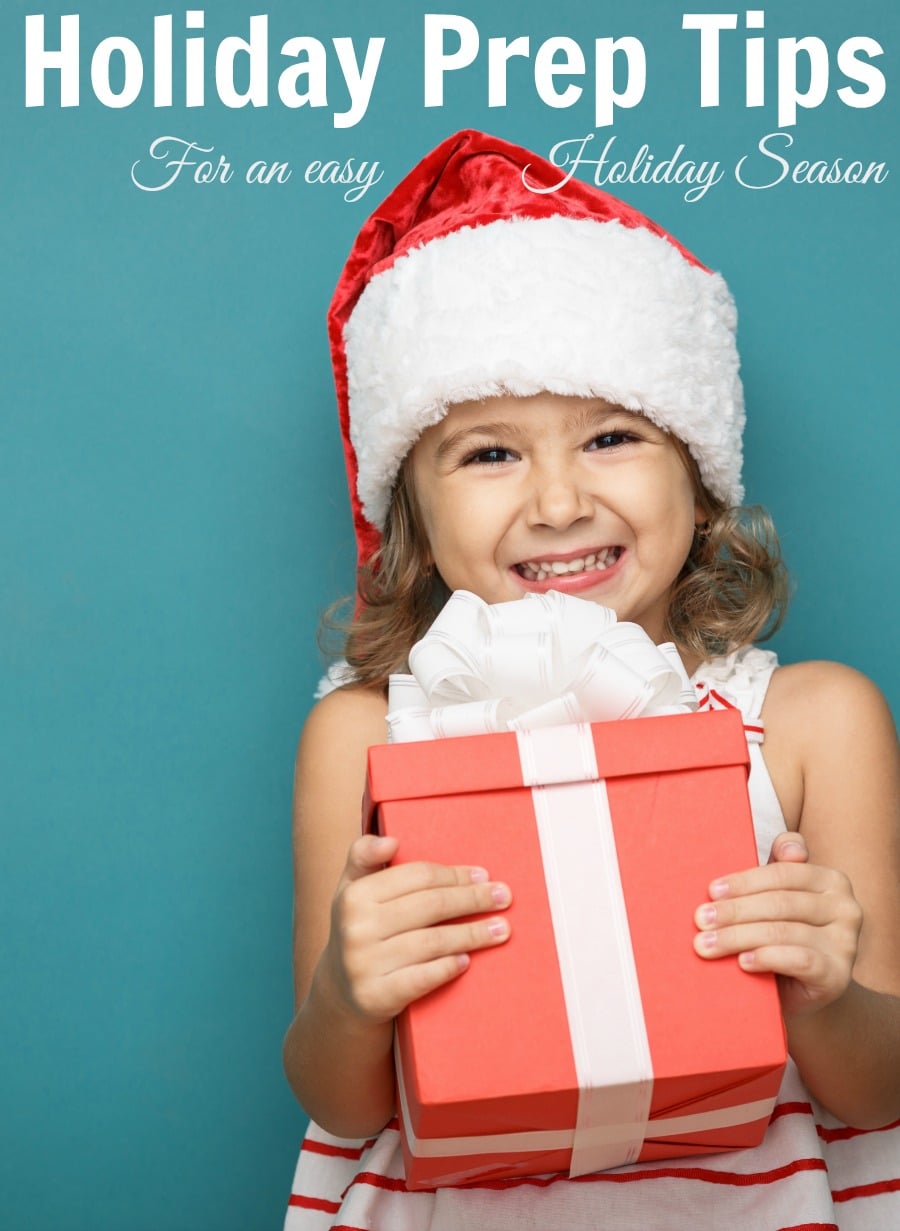 Holiday Prep Tips For An Easy Holiday Season
Get your decorations out, the tree up and get ready for the best holiday season yet!
Revive Outdoor Décor
Love your holiday décor from last season? Don't be afraid to reuse it again this year to help save time and money. To revive last year's décor and keep it looking like new, try using OxiClean™ Versatile Stain Remover Powder. It's the perfect solution to remove dirt, dust and grime from decorations that were sitting in storage or outside since you put them away.
Make Overnight Guests Feel Welcome
Fresh blankets and sheets is an inexpensive and cheerful way to help your guest feel like they're staying at a hotel. To help freshen stale sheets and towels from the back of the linen closet, use Arm & Hammer™ Plus OxiClean™ Unit Dose Power Paks in Fresh Scent for a refreshing clean.
Take it one step further, keep a basket with fresh towels and toiletry items they may have forgotten, such as toothbrushes and toothpaste. The new Arm & Hammer™ Truly Radiant™ lineup of products are sure to impress. The Truly Radiant Clean & Fresh Toothpaste andSpinbrush™ are the perfect combination that refreshing and clean mint flavour that provides long lasting freshness guests will love!
Host a Potluck Christmas Dinner
Make this year's turkey dinner a team effort! Get your guests involved in the party and arrange a potluck so that everyone pitches in. As the host, take charge by preparing the turkey and have guests bring the fixings, sides and desserts (and wine)!
When it comes to clean-up, cut back on the time you spend in the kitchen by using OxiClean™ Extreme Power Crystals™ and Triple Action Dishwasher Booster to remove the toughest stuck on foods and stains. There's no pre-rinsing or pre-washing necessary.
Dress to Impress
From family gatherings to New Year's Eve parties, holiday spills and accidents are bound to happen. This year, don't let a fear of spills and stains keep you from wearing your favourite party clothes. Instead, use quality laundry detergent such as OxiClean™ HD Liquid Laundry Detergent to remove any dried-on stains the first time and keep clothes looking vivid and bright.
To accessorize your favourite party outfit, pair it with your best bling! For a quick, easy and effective jewelry refresher, try mixing Arm & Hammer™ Baking Soda with hot water and leave your jewelry to sit for a few minutes. In no time, your diamonds will be sparkling bright and looking like new.
Schedule Some "Me Time"
The hustle and bustle of the holidays is sure to leave any host tired, even when entertaining is kept simple. Enjoy some well-deserved "me time" and opt for a hot bubble bath with candles and reach for some Rub A535 Anti Inflammatory Heating Cream to soothe your aching muscles.
There are countless ways to lessen stress and save money during the holidays we hope these Holiday Prep Tips help make your holiday easier!
What are some of your best kept tips to save money and reduce your stress?