Ask any Canadian what mealtime looks like at their house and you get one word, hectic. Whether it's a University student, parent, or a bachelor our lives are busy and we need food that is quick and easy. Loblaws From Our Chefs™ products are the answer to your mealtime worries and a delicious way to get healthy meals on your table that everyone will love.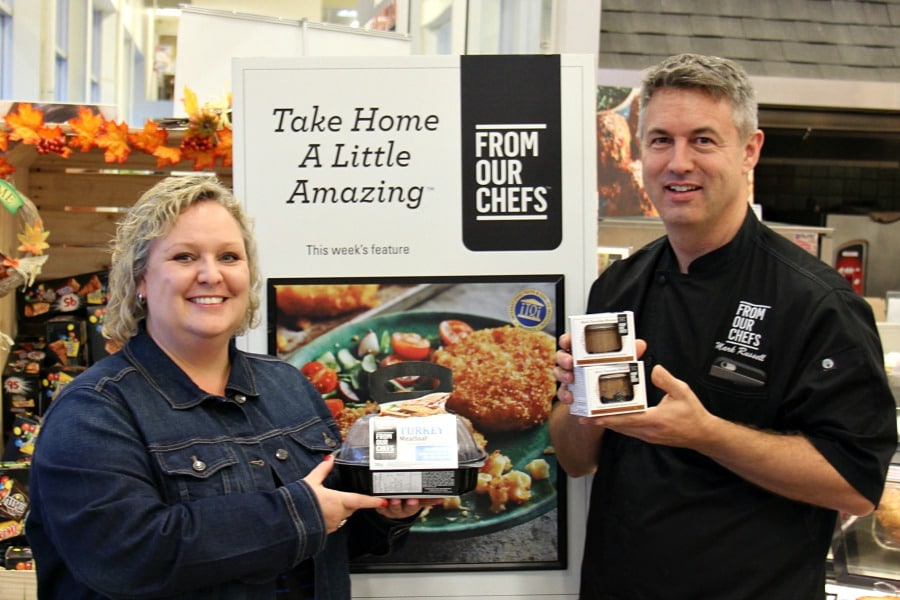 Inspired by the meals at Loblaws at Maple Leaf Gardens Chef Mark Russell took the passion for great food and turned it into products that could be sold in every Loblaws and Your Independent Grocer. Each item is quick to pick up and come from Chef Mark's family recipes. After spending a few minutes speaking with Chef Mark his passion for creating fresh, not frozen meals for customers is apparent. Add in his British accent and you will know why Scotch Eggs are on the menu! The From Our Chefs™ line began with 30 dishes and now encompasses food in almost every area of the store – from a fresh counter to take away meals, fresh meats and more. Look for new items added each season to bring innovation and culture to our kitchens.
Loblaws From Our Chefs™ Mealtime Inspiration
When you purchase Loblaws From Our Chefs products you know you are getting fresh food, the best ingredients from all over the world and something you can serve as is or add to it to make it your own. Start with a From Our Chefs product and add to it. Here are a few ideas:
Turkey Meatloaf +  grilled apples and mashed butternut squash
Tomato Cheddar Soup + grilled cheese
Thai Coconut Soup + shrimp/chicken and veggies
Turkey Meatballs + your favourite pasta
Mac and Cheese Croquettes + salad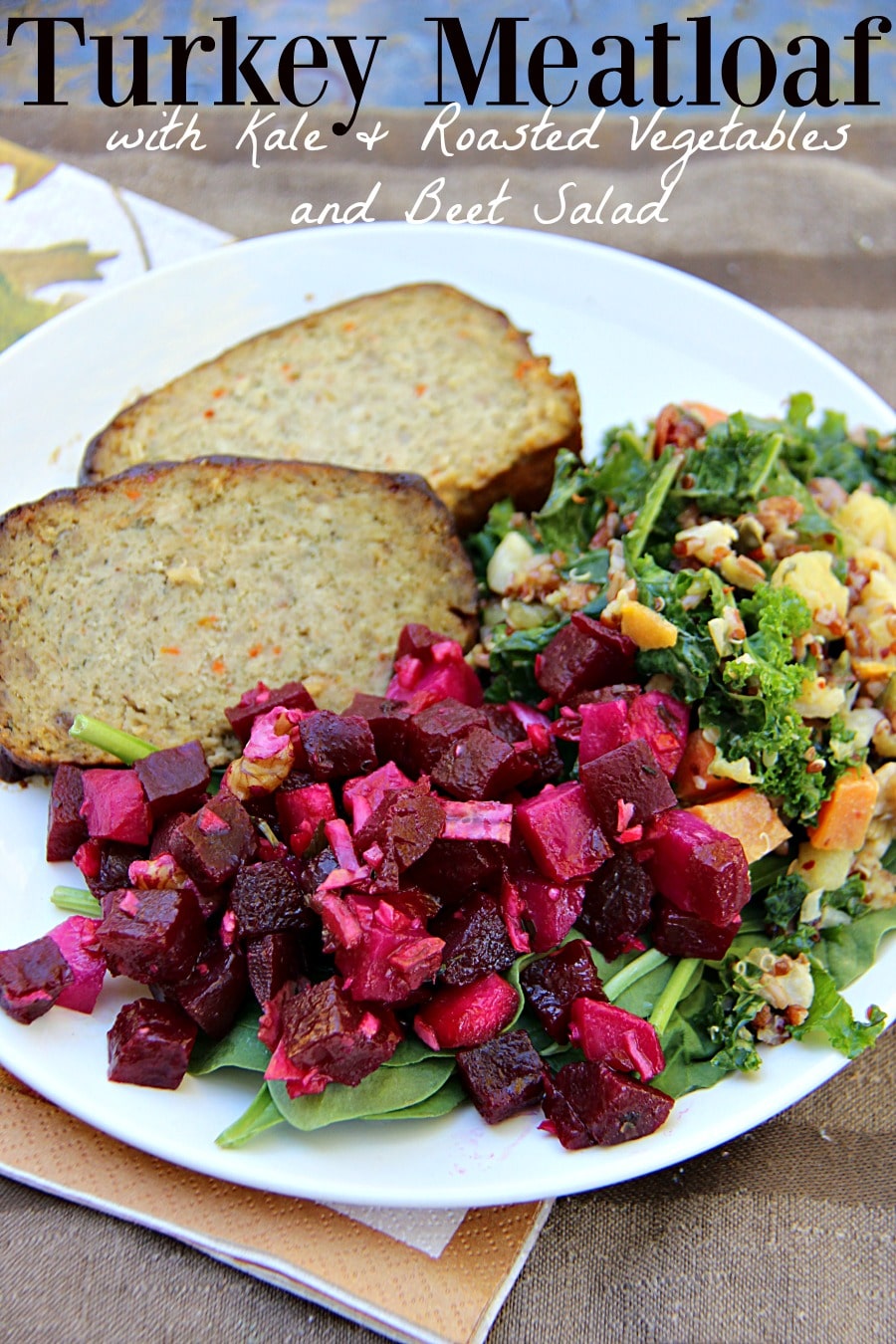 For my first meal using Loblaws From Our Chefs products very simply used the Turkey Meatloaf and paired it with the Roasted Vegetable and Kale Salad and the Beet Salad. All three were delicious and my boys asked for seconds on the Turkey Meatloaf. Better than my homemade recipe! The salads were fresh, flavourful and had real ingredients I enjoy eating and were not packed with preservatives. I reheated the meatloaf but the salads were perfect right from the containers. I did place the salads on top of spinach to add more greens to my plate.
With such a wide variety of items and fun ways to personalize them for your family you cannot go wrong with trying Loblaws From Our Chefs products – we know you will love it. Look for them in the following parts of the store: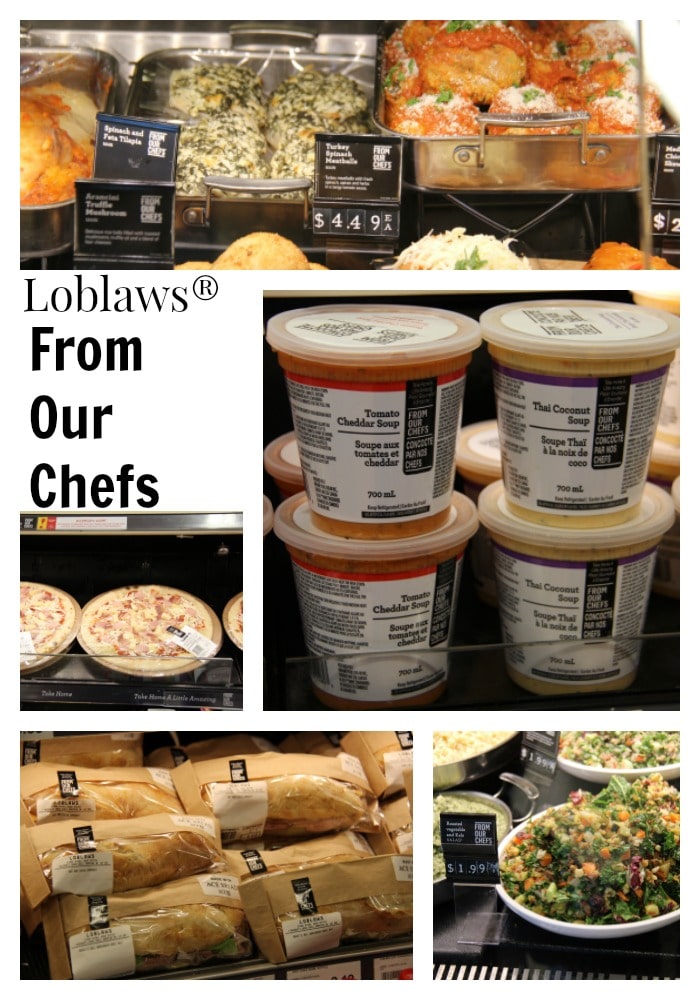 Whether you are looking for a grab-and-go sandwich or hot meals ready-made you can find lots of choices to satisfy every craving and taste. Here are just some of our favourites!
From Our Chefs Tomato Cheddar Soup
This soup is like grilled cheese and tomato soup together! It's the perfect comfort food and one your kids will be asking for seconds!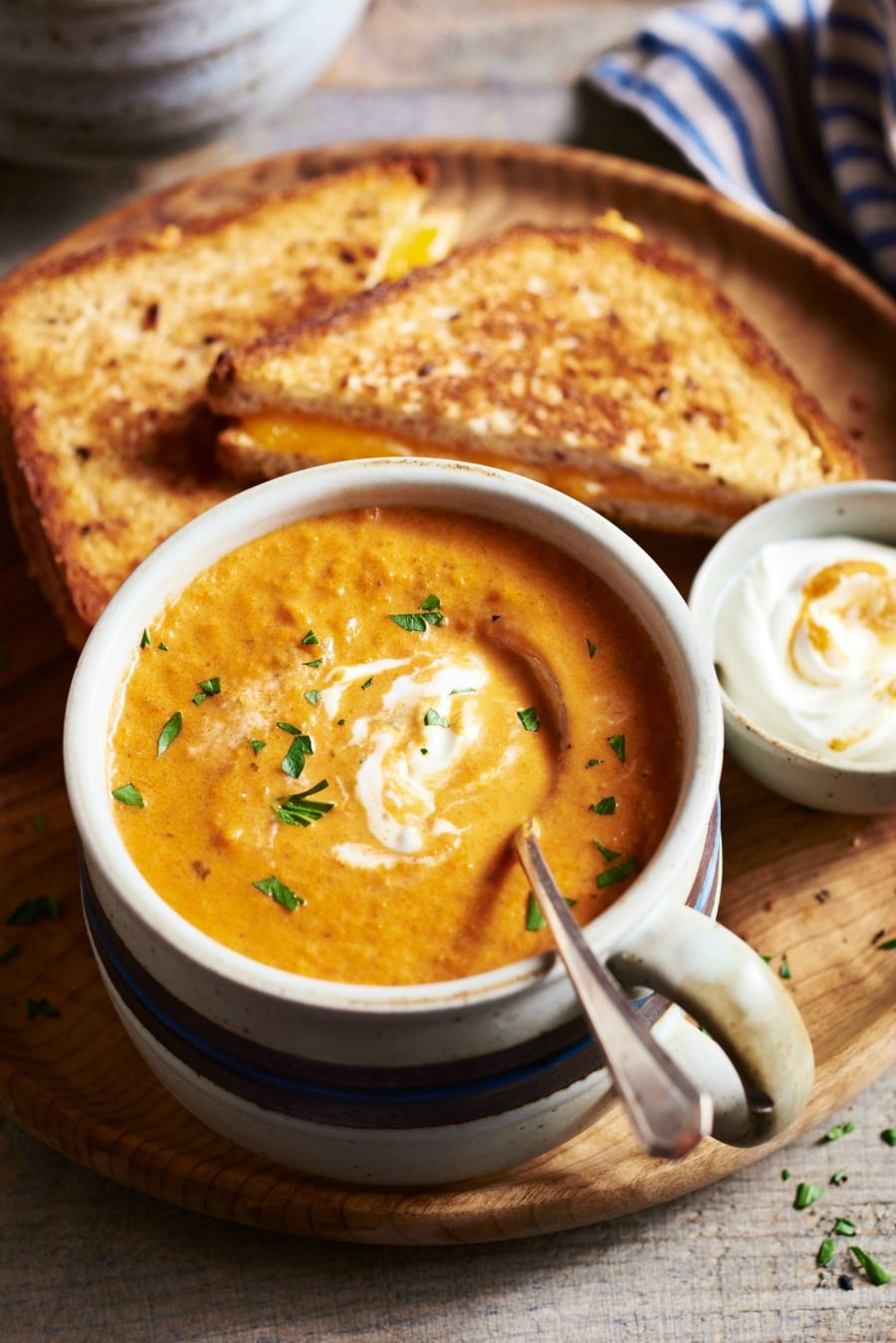 From Our Chefs Sticky Toffee Pudding
If you love this British favourite than this cute mason jar dessert is perfect. Plus just wash out the jar and use it for your own dessert creations.
Loblaws From Our Chefs English Trifle
Next time I'm in the store you can find me buying up this English trifle. It's perfect! Just like grandma's recipe and just the right amount of dessert. Not to mention it comes in a mason jar – perfect for storing spices or cooking ingredients.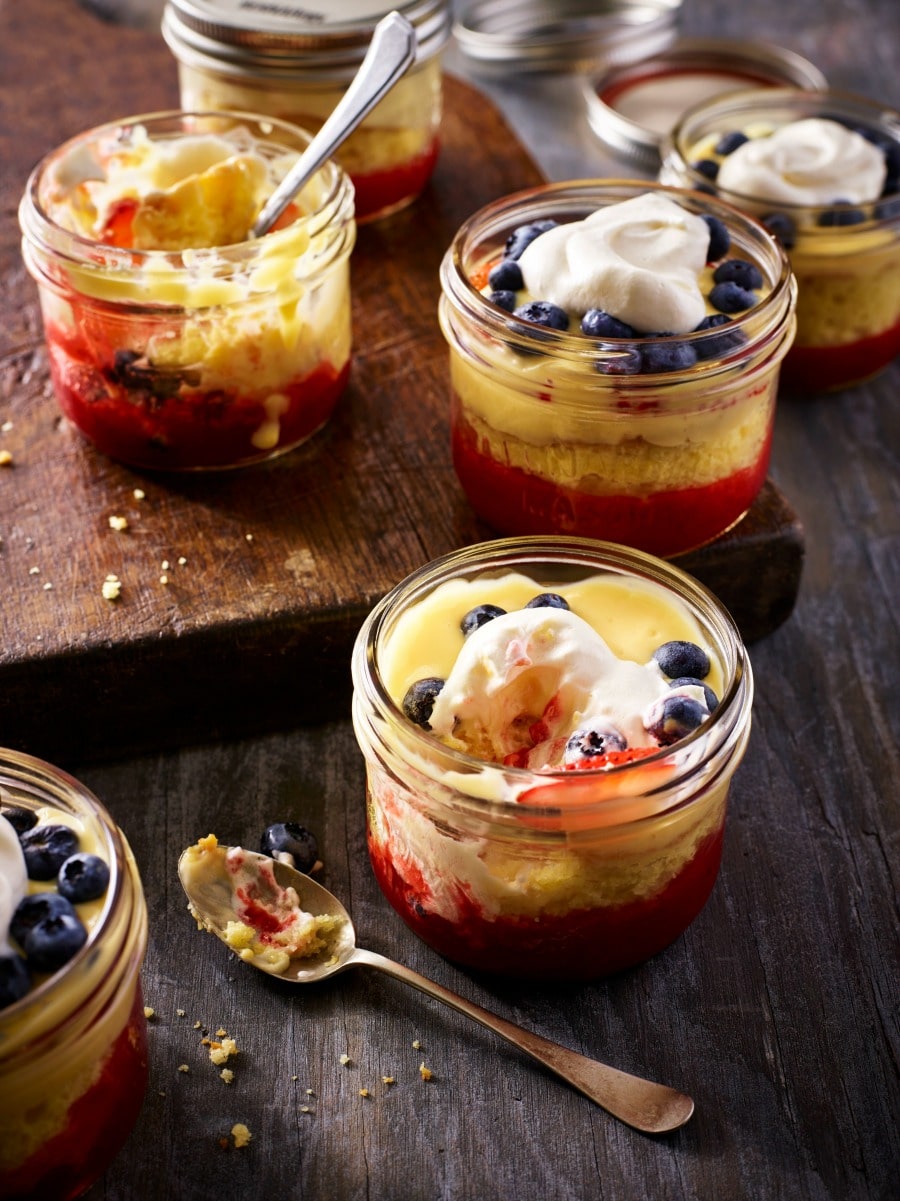 Chef Mark Russell's talent for creating good food in creative ways is present in all of Loblaws From Our Chefs items. Look for them in your Loblaws and Your Independent Grocer.