Working in an office can be fun and interesting but we have some great tips to bring some laughter and fun to your office. Whether you are interested in something practical, unique or a twist on a classic gag gift there is something for everyone. Check out our list of office gift ideas  that will help make a day at the office a little lighter.
Office Gift Ideas Your Colleagues Will Love
Whether it's a holiday gift exchange, a birthday or just  Monday these office gift ideas are sure to bring a smile to your workplace.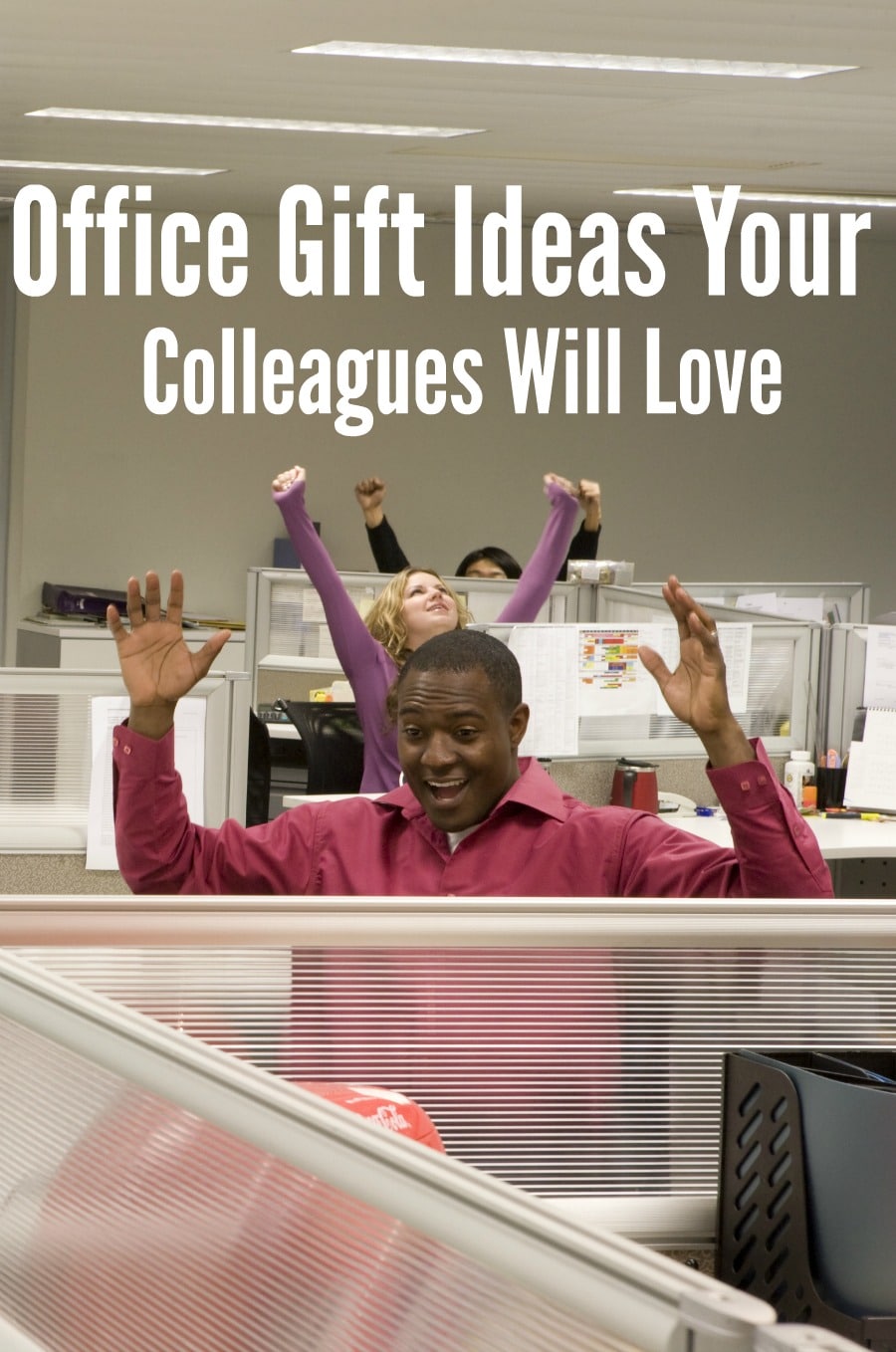 Decision Paperweight
For those who dread decisions, this gift will prove a lifesaver. Spin the paperweight for humorous answers to life's (and work's) tough questions.
Bubble Wrap Calendar
Because nothing's quite as satisfying as unleashing your frustration on a piece of bubble wrap, a bubble wrap calendar will provide coworkers with some much-needed stress relief when work gets a little overwhelming.
Personality Desk Signs
In case there was any question who the boss was, remind your coworkers with personality desk signs. Instead of the usual name and title, these come emblazoned with sayings like "I'm Not Bossy, I am the boss" and "I'm Kind of a Big Deal."
Trophy Jigger
Remember the Mad Men-era days when workplace drinking was totally acceptable? Not so much anymore, but bring back a little of that nostalgia with this trophy-shaped, brass plated jigger. It's engraved with three different drink pouring measurements: 1/2 oz., 1 oz and 1 1/2 oz, making it easy to pull off perfect mixology.
Some Funny Stamps
Everyone's well aware of the Facebook Like, so keep things lighthearted at the office with a pair of these Facebook-inspired stamps. Use them to give a seal of approval (or disapproval) to photos or documents, and they'll prove a welcome addition to those with a healthy sense of humor.
Fun Socks
Socks may be the king of gag gifts, so give your coworkers something to smile about with these hilarious socks. They come in both men's and women's styles and offer a variety of themes for both guys and gals.
Moodycards
For when there are no words, these cards will help express how your coworkers are feeling. Each set comes with over 25 funny messages, along with an erasable marker and blank cards. It's a great way to spread humor throughout the office with a very relatable gift.
Cubicle Space Heater
We all have that one (or multiple) coworkers who's always complaining they're cold, so help them warm up with a cubicle space heater. It's just big enough to provide enough heat for the cubicle and will keep them happy throughout the year.
Desktop Golf or Basketball
Because everyone needs a break every once in a while, make your coworkers desk the "it" spot with a game of desktop golf or basketball. It's small enough to not be in the way, and doesn't require much of a time commitment to make it through a match. It's perfect for that extra five minutes we can all find in a work day.
Super Magnetic Putty
A classic desk piece, silly putty comes in handy when you need a little stress relief or just a few minutes of quiet contemplation. This putty takes things up a notch. It comes with its very own magnet that its drawn to, and will stretch itself out to reach the magnet and swallow it up, becoming a magnet in itself. While not necessarily a needed addition, it will add a little fun and humour to your coworkers' day.
Any of these office gift ideas will give your colleagues a needed pick-me-up, and they'll thank you for the thoughtfulness you put into selecting the perfectly office-worthy gifts.