With Halloween just around the corner it's time to make a viewing plan for all your favorite Halloween shows. With lots to stream and scream Netflix has you covered for a spooky season of spectacular shows. Whether you have favourite movies, TV episodes or looking for something new we have all the best options for fun-filled October. Whether it's a dose of Casper, or The Nightmare before Christmas all of your favourites are here! Check out programs by theme for Ghostly Good Times, Frights and Delights, Vampire Bites and The Dark Arts. If these don't provide the right level of scariness don't forget to check out the Horror movies – if you dare!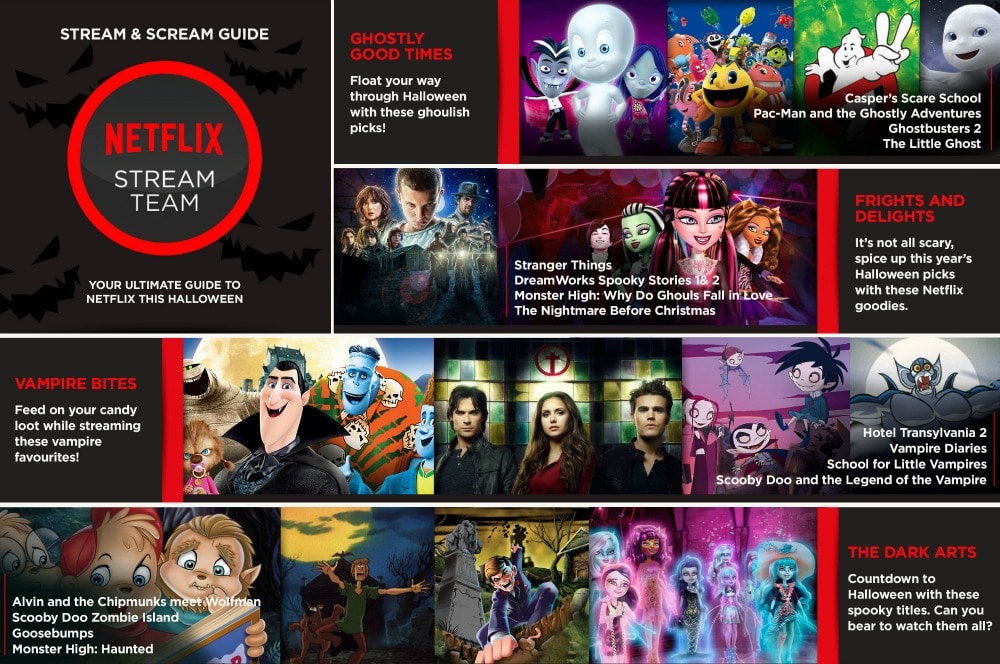 While my boys are not into scary shows they love the spooky ones and quite often will act out their favourite scenes. We will definitely be checking our Alvin and the Chipmunks meet Wolfman and Pacman and the Ghostly Adventures.  We also love the Halloween themed episodes of all of our favourite series. I will be watching some Gilmore Girls and Grey's Anatomy Halloween episodes while the boys will be watching Paw Patrol.
Not only does Netflix have some amazing programs to watch they also have crafted some spectacular costumes so your family can really celebrate Halloween with Netflix!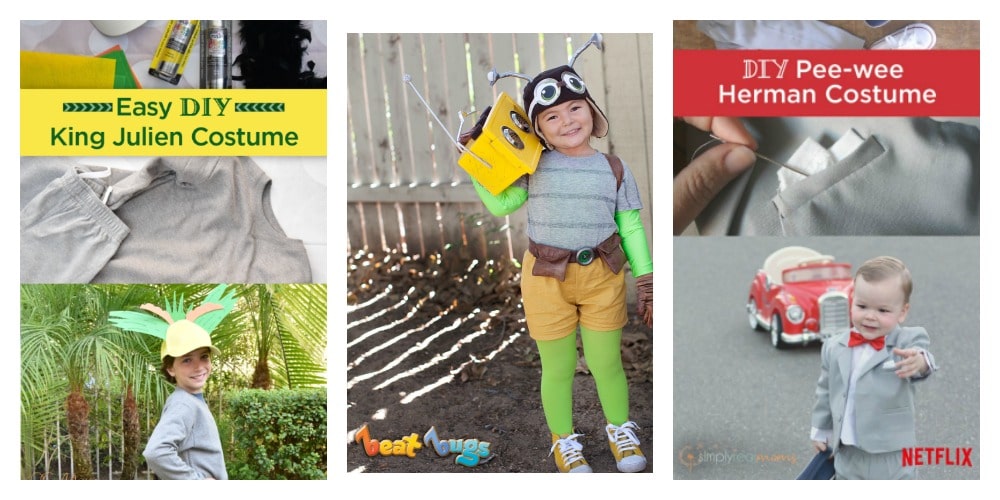 If you love to make costumes but are not interested in a lot of work and fuss you must check out how these amazing tutorials to make an Easy DIY King Julien Costume, Crick from Beat Bugs and an adorable DIY Pee-wee Herman Costume! While they are all awesome my favourite is this fun, simple and adorable DIY No-Sew Care Bears Costume: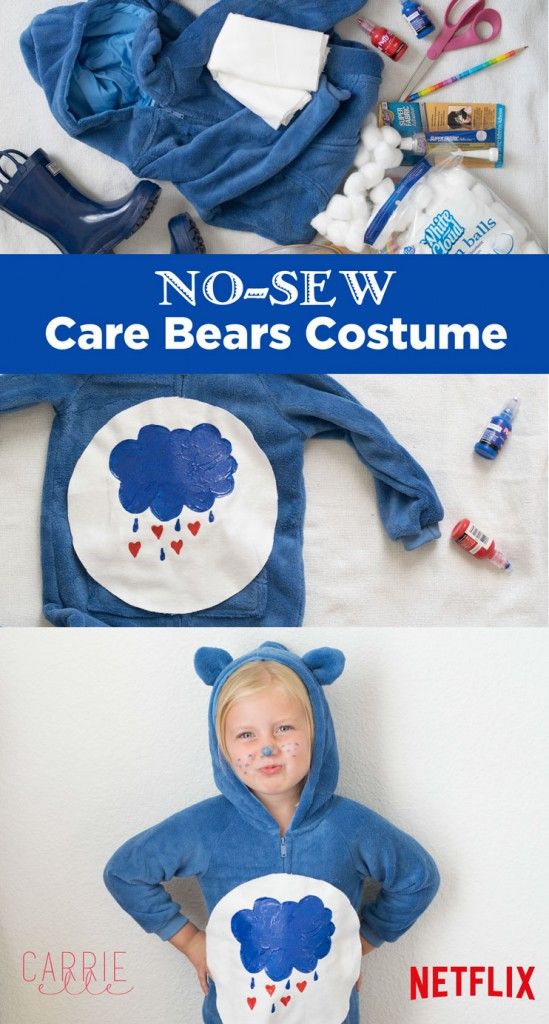 Whether your family is looking for a cute costume idea or a fun evening in Halloween with Netflix is fun, entertaining and perhaps a little bit frightening!
What will you be watching this Halloween?
Disclosure: As a member of the #StreamTeam I receive special perks and benefits. As always, all opinions are my own.