When traveling, you want to stay somewhere that offers comfort while being affordable and ideal for your needs. We found the Hilton Garden Inn Central Park South to be everything we hoped for during our stay in New York City. It combined style and location while managing to stay within our budget.
The Hilton Garden Inn Central Park South is a stunning location that carries the quality you expect from the name Hilton. Not only are you staying in a safe and quiet location in the city, you are staying in a hotel that stands behind the Hilton name in offering you the quality and comforts of home. We thoroughly enjoyed our stay and the location was fantastic. Front desk staff was helpful and while the lobby was tiny it was efficient. The only real negative of this hotel was the elevators. For some reason they were ALWAYS busy and the staff (cleaning and maintenance too) all used the same elevators as the hotel guests making it near impossible to take the elevator during peak times. We got lots of exercise walking up and down the stairs!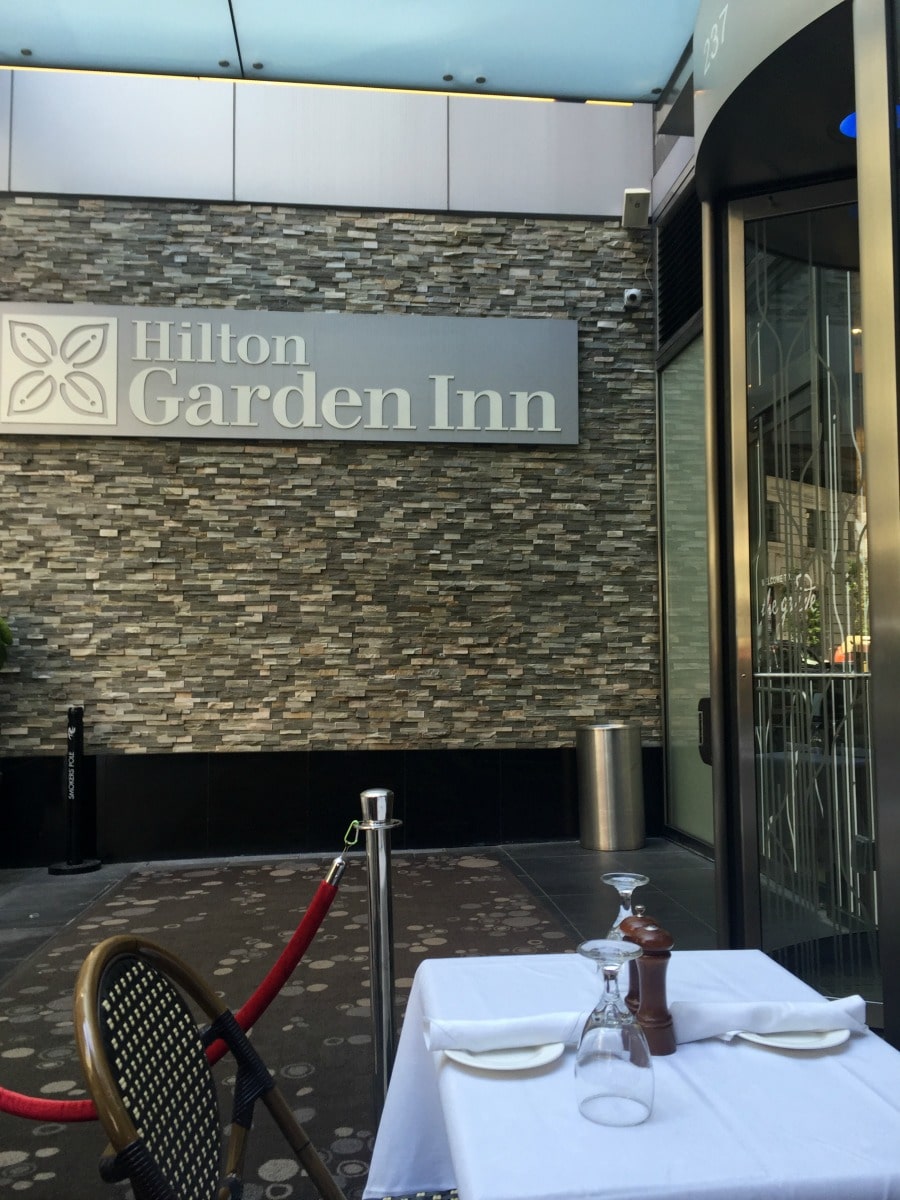 The Hilton Garden Inn New York in Central Park West offers:
In house fitness center
Bar area for drinks after dinner
24 Hour Pavilion Pantry Market for snacks and drinks
Complimentary Beverage Area
Laundry/Valet Service
Local Area Transportation
Room Service
Safety Deposit Box for valuables
Multi-Lingual Staff for convenience
Extensive business center and business packages for work and conference related needs
Family package with playpen and other amenities as needed
Complimentary Wi-Fi
Keurig with coffee and tea in all rooms
Microwave & refrigerator in all rooms
As you can see, the Hilton Garden Inn New York in Central Park West is a great location that thinks of your every need. From having a wonderful location that is accessible to all of your favorite New York City attractions, to providing you with the option of a traditional room or an upgraded suite, this hotel is a great choice for both business travel and family vacations in the city.
On top of the great amenities with any stay, you can easily upgrade your experience with one of their many special offers available. Their bed and breakfast options include breakfast for four, and they even have a romance package with wine delivered to your room. Whether you are a couple out on a fun anniversary adventure, or a family headed to the city to see all of the landmarks, this is an ideal quiet location for your family to visit in New York City.
Heading to New York City? Make sure you pick up your New York City CityPASS for great savings on fantastic attractions.