Books are favourite items in our house. From my giant bookshelves stocked with everything from favourite cookbooks to the my favourite novels my boys have grown up surrounded by books. Plus, as a book lover myself it's great to see a full bookshelf in their room and a passionate love for books from a young age. Now, as inquisitive 6 year olds they are excited to explore and learn about the world around them. From books about [easyazon_link identifier="1465426159″ locale="US" tag="famfooandtr06-20″]sharks[/easyazon_link]to [easyazon_link identifier="1465443770″ locale="US" tag="famfooandtr06-20″]dinosaurs[/easyazon_link] we have lots of fantastic DK Canada non-fiction selections.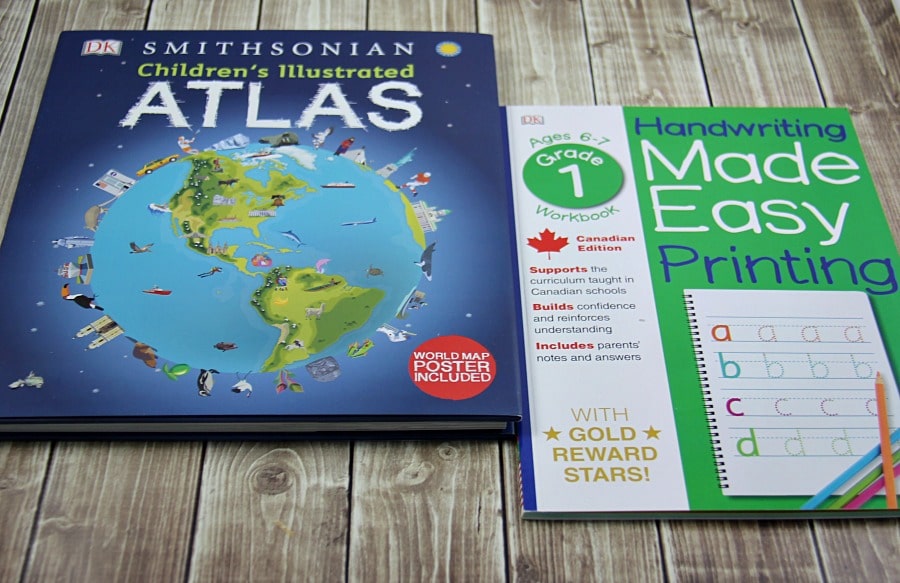 With the boys entering Grade 1 and heading back to school I wanted to start teaching them more about the world around them AND trying to work on their handwriting (this has been a real challenge) so we are currently enjoying the Smithsonian Children's Illustrated Atlas and Handwriting Made Easy: Printing So far the boys are mesmerized by the Children's Illustrated Atlas and asking lots of questions about animals and people around the world. The illustrations are engaging and informative and easy for the boys to decipher without being able to read the text. With guiding we work on the text together trying to work on a page a day. We are all learning!
Not only is it back to school time but it also almost Fan Expo Canada! What better way to prepare than with some fantastic DK Canada titles about Star Trek and Star Wars.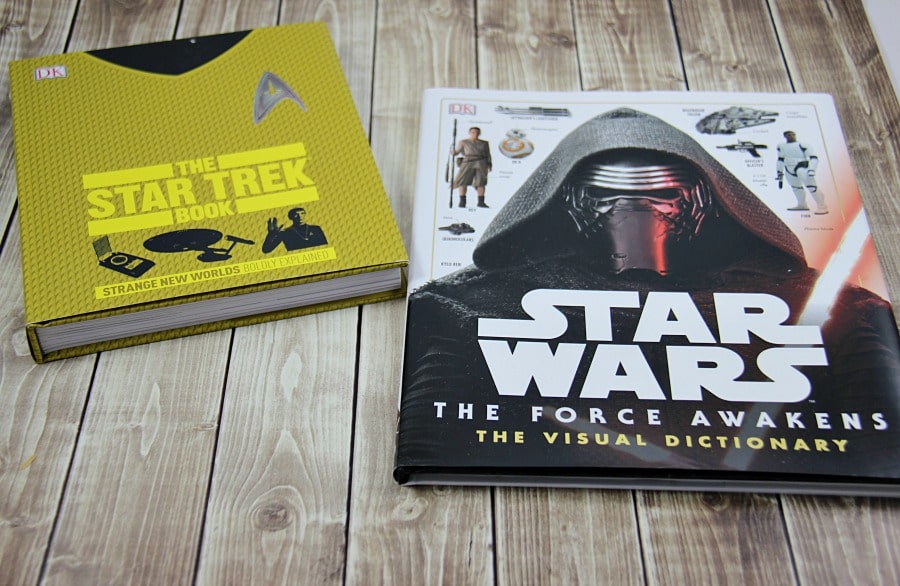 The Star Trek Book celebrates everything Star Trek for it's 50th anniversary. With information ranging from the show, the science and even technology it helped invent like the flip phone! Perfect for any Trekkie. Star Wars: The Force Awakens Visual Dictionary is a feast for your eyes and packed with all of the information you wanted to know about Star Wars: The Force Awakens.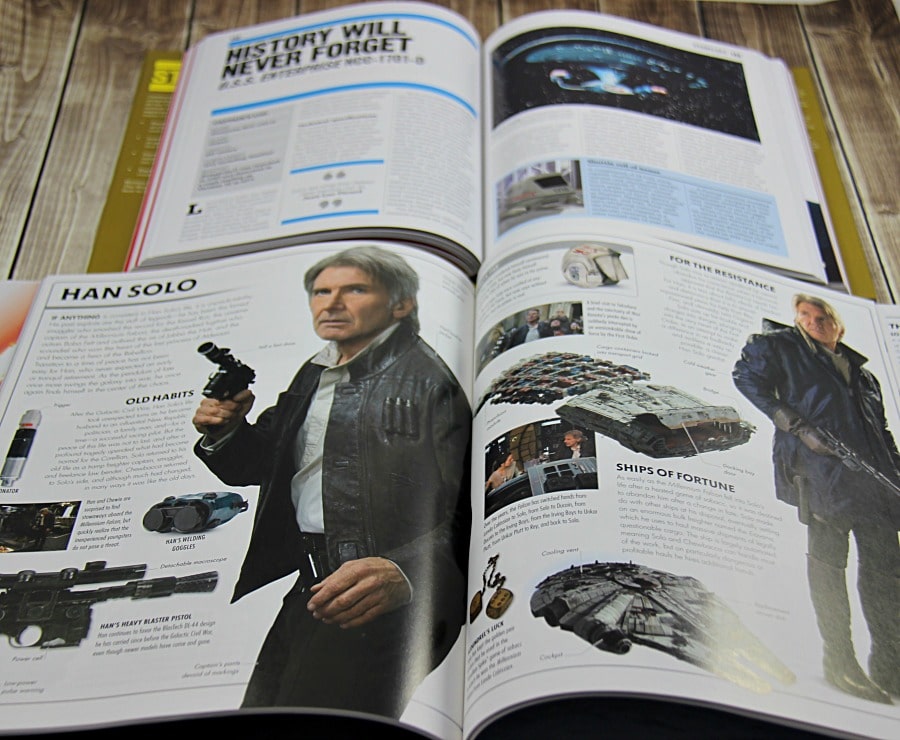 Dive into your favourite books this Fall and learn more about your favourite shows and the world around you with DK Canada. Follow them on social media for more exciting titles – Instagram, Twitter, and Facebook.
Disclosure: I was provided with these books to help facilitate my review. As always, all opinions are my own.