For iPad owners, finding great interactive games for your kids to play is just one more benefit to this device. The Osmo Genius Kit provides an amazing option of game play that is interactive and educational that children and parents will love. With bright colors and fun situations to navigate, this is one added device for your iPad that everyone in the family will enjoy.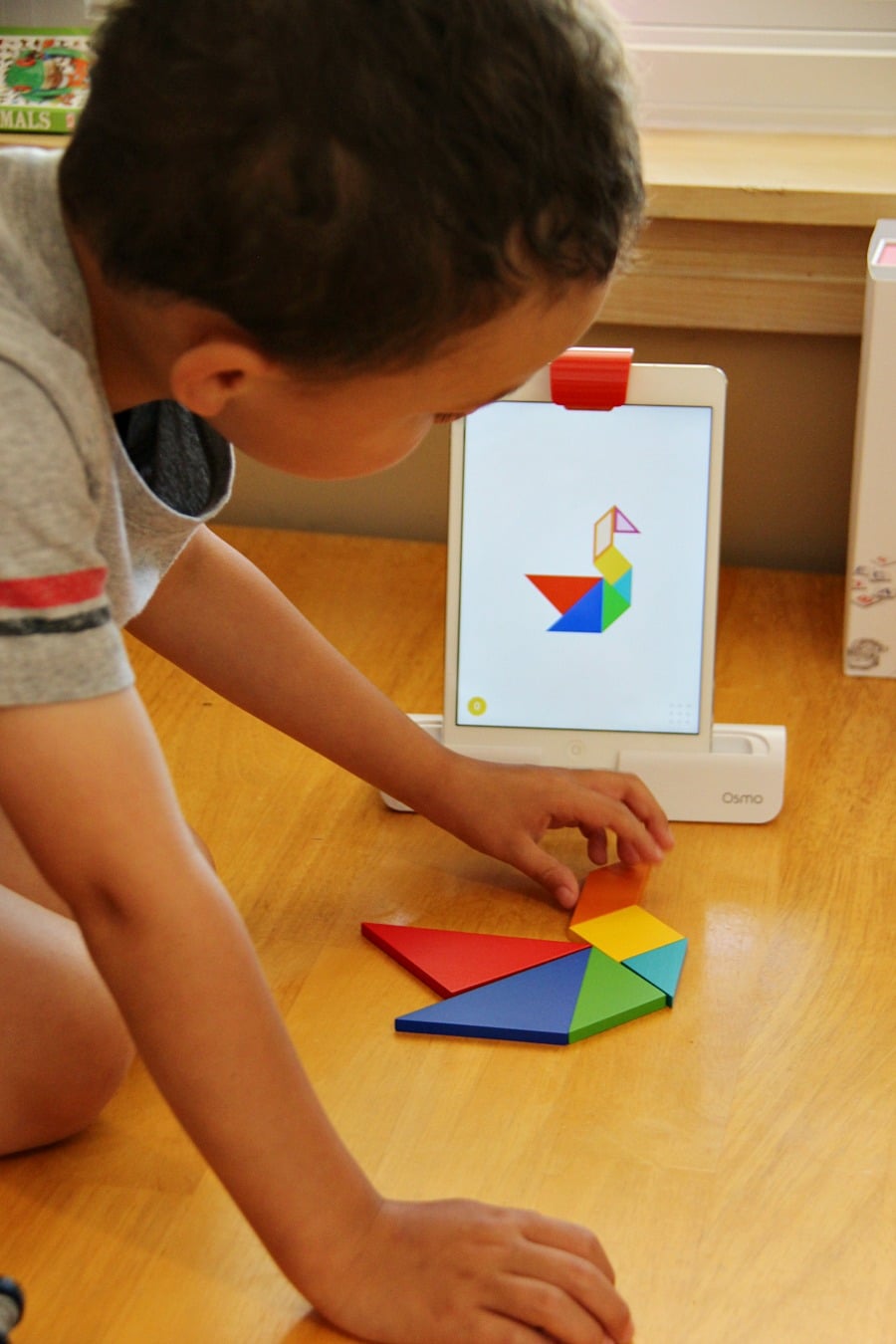 For those who aren't familiar with Osmo or the Osmo Genius Kit, it is a wonderful accessory system that works along with a program for game play. Utilizing the Osmo base, your iPad becomes a completely different kind of game playing system. The addition of a mirror attachment over our camera, your surface below the iPad (table or desk) becomes a playing field for your games. This makes playing games safely and easily much easier for all ages, plus it explores tons of new game play options that a typical iPad game won't allow.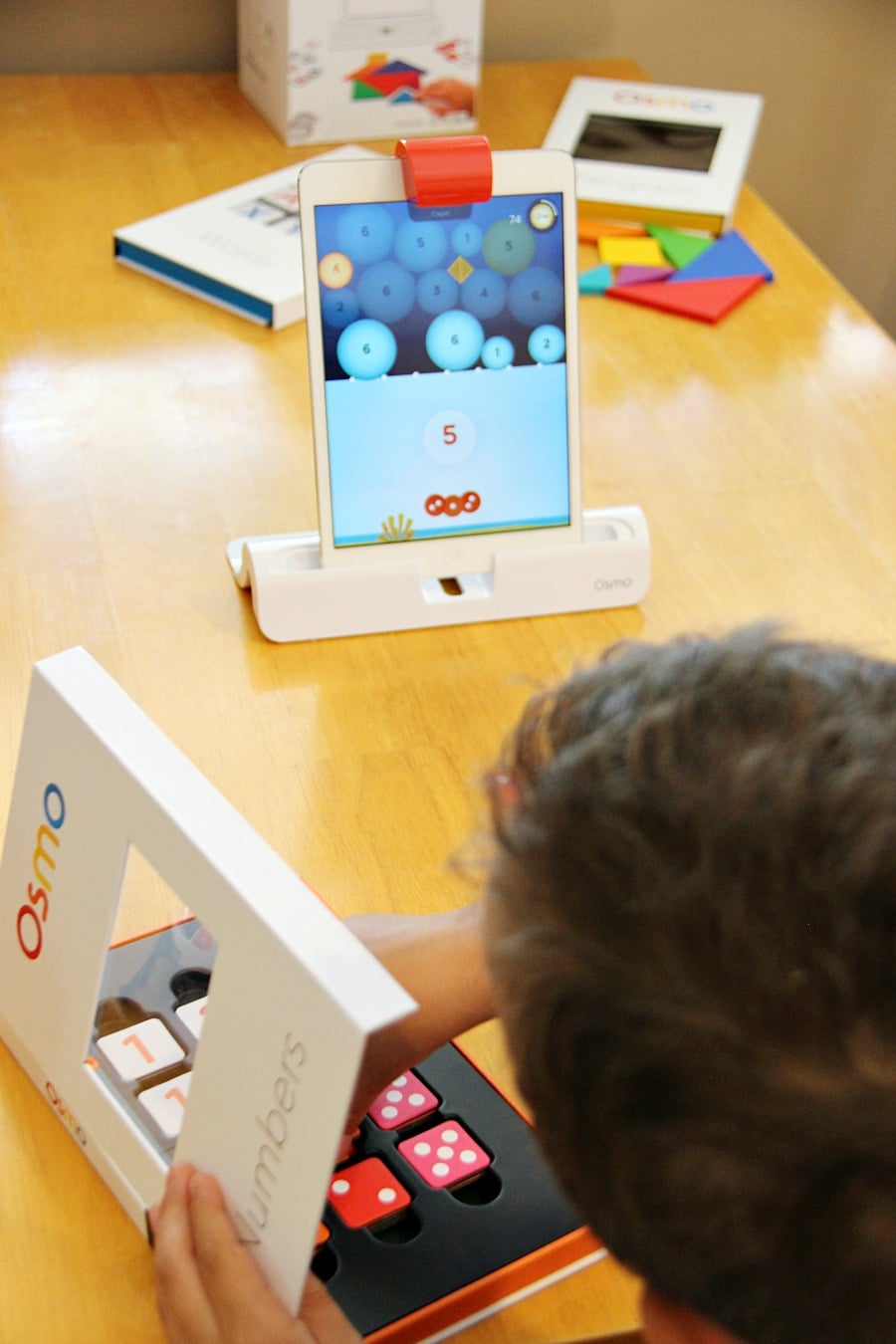 Osmo comes with 6 games, and each game is equipped with different accessories used on your table or desk surface in front of your iPad. This creates a more interactive and custom play situation that allows your children to develop even more hand eye coordination while having fun.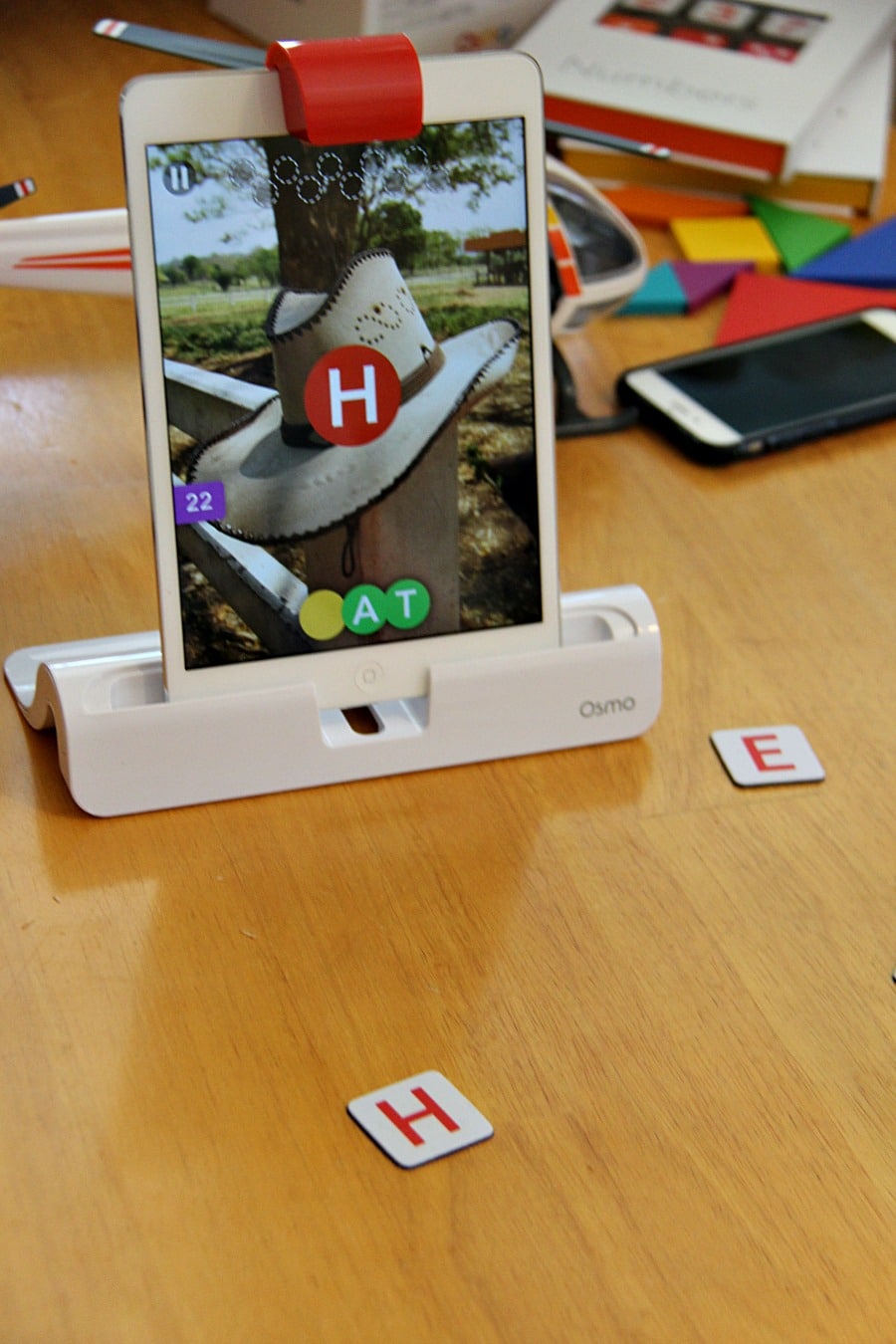 Games included in the Osmo Genius Kit:
With 6 year old boys I was unsure if Osmo would be fun for them, or too challenging. While many levels are too challenging with help they have been able to tackle far more than I originally thought. It's a great way to work on their literacy and numeracy while still making it fun, interactive and a different format. We have spent hours playing Osmo and are excited to try more games and options. It's truly fun and a great family activity.  If you are looking for a great hands on game system, why not utilize the iPad you already own? Invest in Osmo for hours of fun interactive game play that is educational and great for kids of all ages.
Look for new games: Coding, and Monster.
Follow Osmo on social media for more news and info – Twitter, Facebook, and YouTube