Having little kids really hits home how important it is to brush our teeth. To think that teeth my 6 year olds have coming in now are the ones they will have the rest of their lives is truly amazing! That's hopefully 80+ years with one set of teeth! For that reason and so many others oral health and hygiene are really important to me and my family. Brushing, flossing and rinsing are the cornerstones to our daily routine.
Recently, Arm & Hammer took a look at what Canadian's Oral Health and Hygiene habits found that 95% of Canadians brush their teeth once a day. Eeek! I sure wish that number was 100%! Brushing twice a day is critical! I brush after every meal if I'm at home but at least twice a day wherever I am.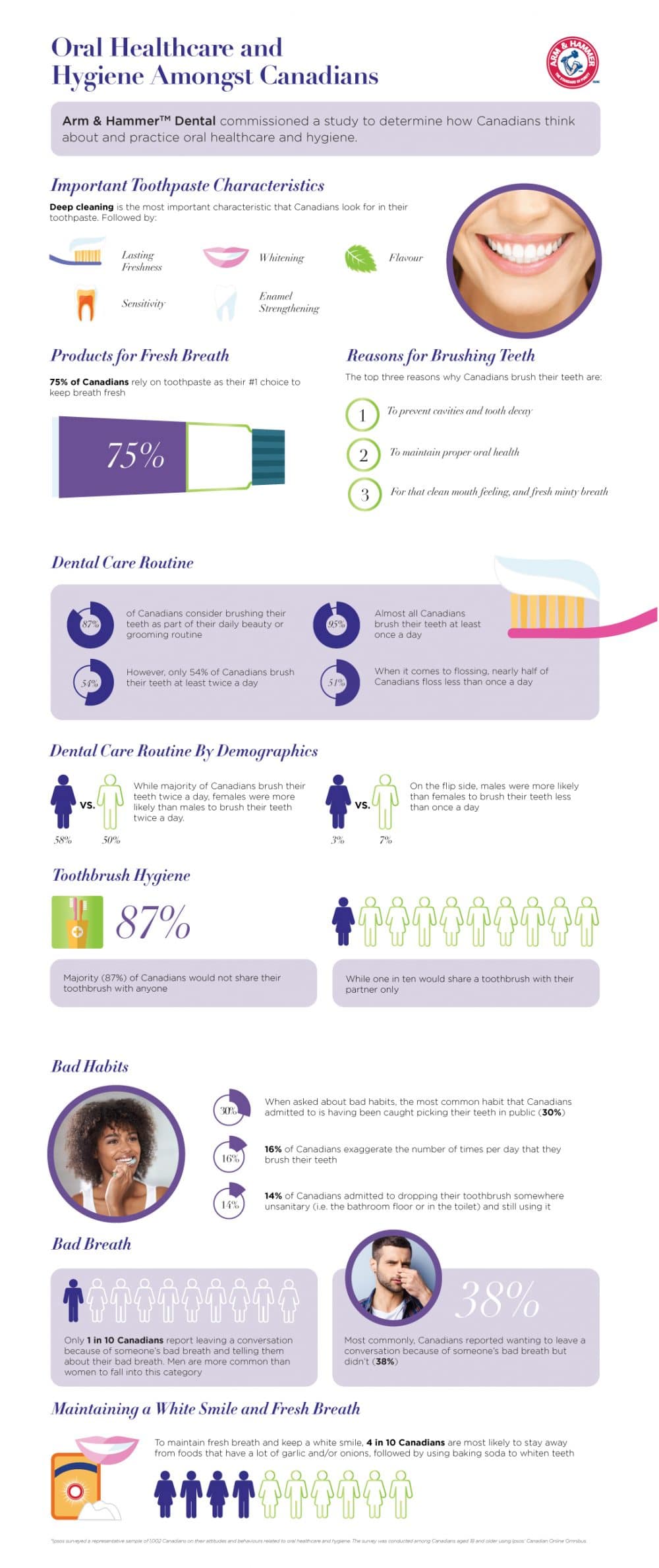 Double eek! People have dropped their toothbrush somewhere unsanitary and still use it? Come on people – get a new toothbrush!
With many unknown dangers associated with poor oral health that extend beyond just cavities, it's important to make sure your quality of life isn't impacted in a bad way; oral pain, missing teeth and infections are terrible and dangerous to deal with. With the help of Arm & Hammer Dental products, families can ensure their teeth are fresh, clean and leave them feeling revitalized. With great products for kids and adults it's easy to take care of your teeth and ensure your oral health and hygiene is taken care of.
Enter to win $100 in Arm & Hammer Dental products
Contest is open to residents of Canada 18+ and ends on August 31 at 11:59pm.