Candy is one of life's indulgences. Whether it's a mid-afternoon pick-me-up or a snack for the movies I do enjoy having candy on hand. What's better than candy in the cupboard? Free candy from a truck!The Dare Candy Truck will be going across Toronto and Calgary this July, and just recently finished with its tour in Vancouver.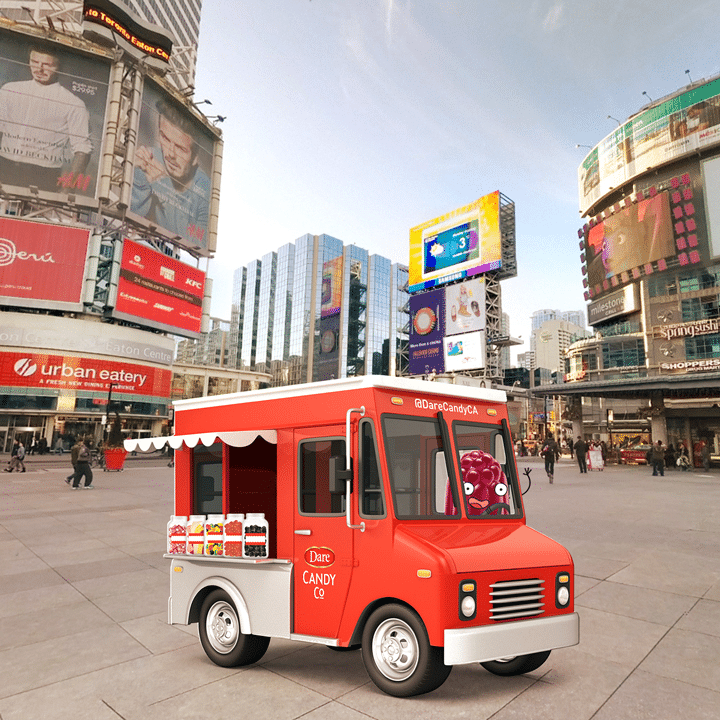 Canadians will have the chance to sample the sweets they so desire, and Dare's diverse offering is guaranteed to satisfy the sweet tooth in everyone.  How do you make candy even better? You make it with real fruit!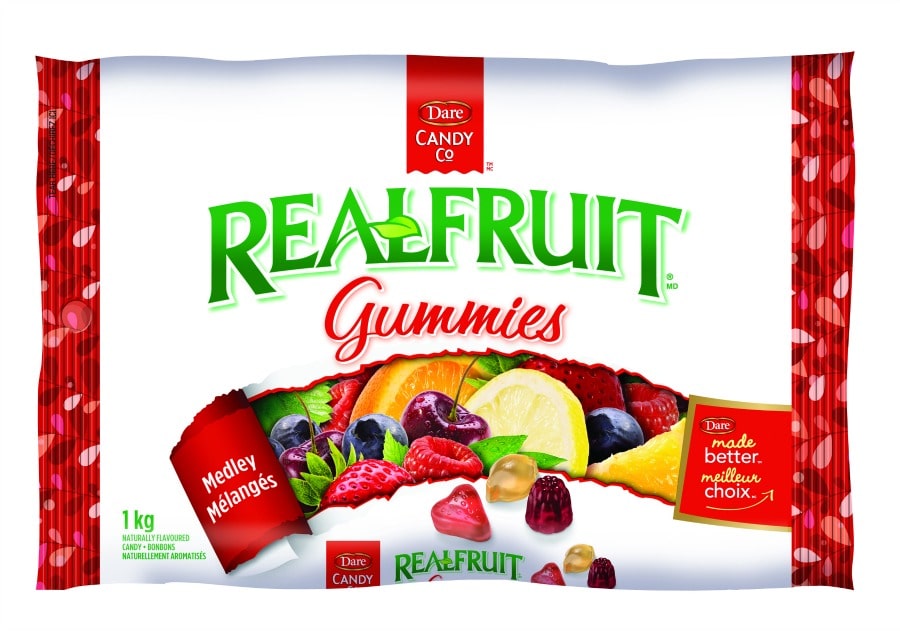 Candy has been an important part of Dare's journey to find better ingredients, better innovation and making better tasting goodies. Looking for candy that's made with real fruit? Gelatin free? What about candy to satisfy your pomegranate craving, or love for all black jubes? Dare Candy Co. has thought of it all, including lunchbox candy – all of which is peanut free!
We love that Dare is a Canadian, family-owned company with a 124-year history, is headquartered in Kitchener, Ontario and produces some of our favourite brands – Breton, Bear Paws, RealFruit, Whippet, Simple Pleasures, Boulangerie Grissol and Wagon Wheels. We feel good about snacking on candy from a great Canadian company.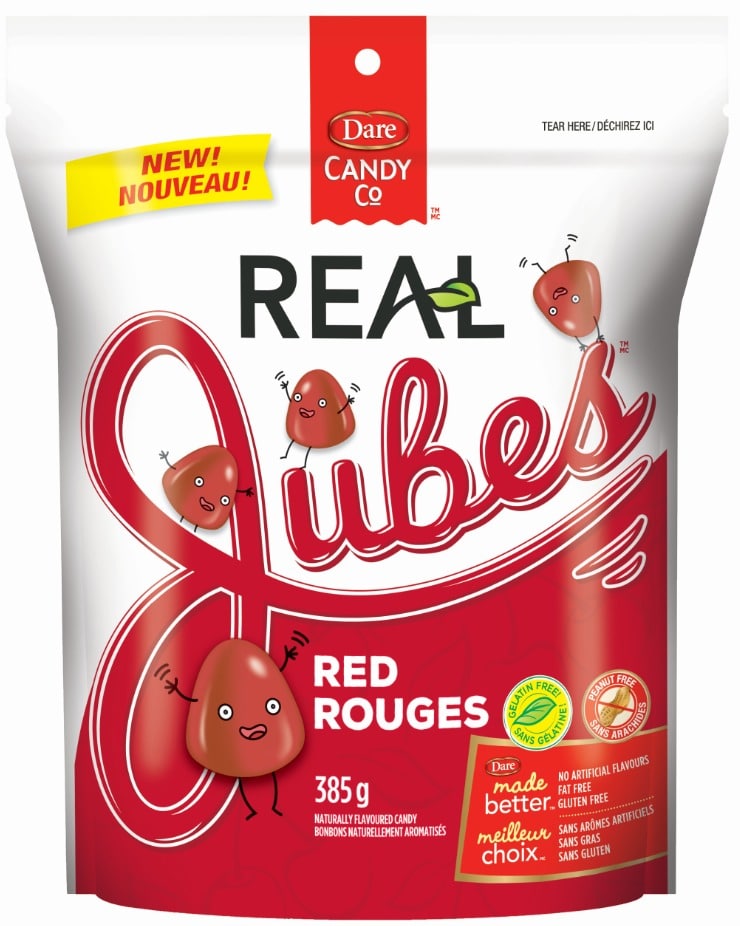 Check out just some of Dare's delicious candy selection:
REALJubes Red, REALJubes Black & REALJubes Sour – Gluten free, fat free, free of artificial flavours, gelatin free
REALSOURs Strips & Sticks – No artificial colours or flavours, gelatin free
REALFRUIT Superfruits, REALFRUIT Medley & REALFRUIT Tropical – No artificial colours or flavours, gluten free, made with real fruit, gelatin free (Superfruits variety only),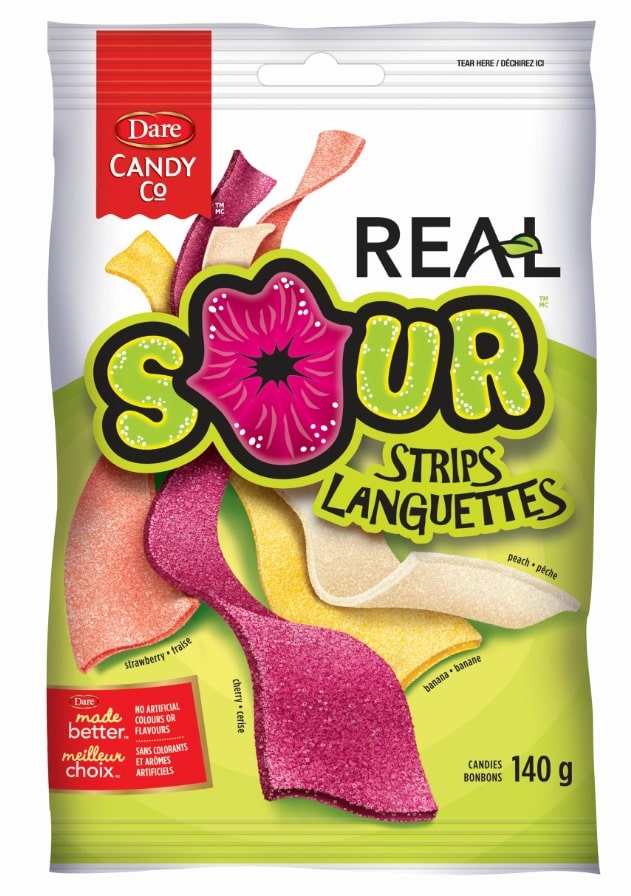 A recent survey commissioned by Dare Candy Co. revealed some interesting insight into Canadians' sweet-tooth, snacking and sharing habits. Canadians love to embrace the latest food trends and crave variety and endless options, and sweets are no exception.
The Facts
In Toronto, friends (47%) and love interests (41%) top the list of who we're most likely to share a sweet with. Parents, beware – only 9% of Torontonians plan to share candy with a parent!
Flavour purists rise to the top: 54% of Canadians in Calgary prefer to eat candy one flavour at a time.
A question as old as water – red versus black? Millennials share a strong affinity for red jubes, and are seven times more like to prefer red over black jubes (61% say they like red and only 8% say black). Baby boomers on the other hand, are split down the middle.
What's in your glovebox? 71% of Canadians living in Vancouver like to bring candy along for the ride as part of their summer road trip experience.
For more information on Dare Candy, visit www.darefoods.com or www.facebook.com/DareCandyCo. 
To follow the Dare Candy Treats Truck across Toronto, Vancouver and Calgary, visit @DareCandyCa on Twitter for location updates & special guest appearances. 
Enter to win a Dare Candy Basket:
Contest is open to residents of Canada 18+ and ends on August 5, 2016 at 11:59pm. Good luck!
Disclosure: I received delicious candy to facilitate this post. As always, all opinions are my own.