Since our family received the FujiFilm Instax Mini 70 we have been taking pictures of a wide variety of fun events and things. While 10 photos of snail shells from the lake might not be your idea for home decor my boys think it's pretty fabulous! I wanted to create a special DIY Photo Display that my boys could take part in creating.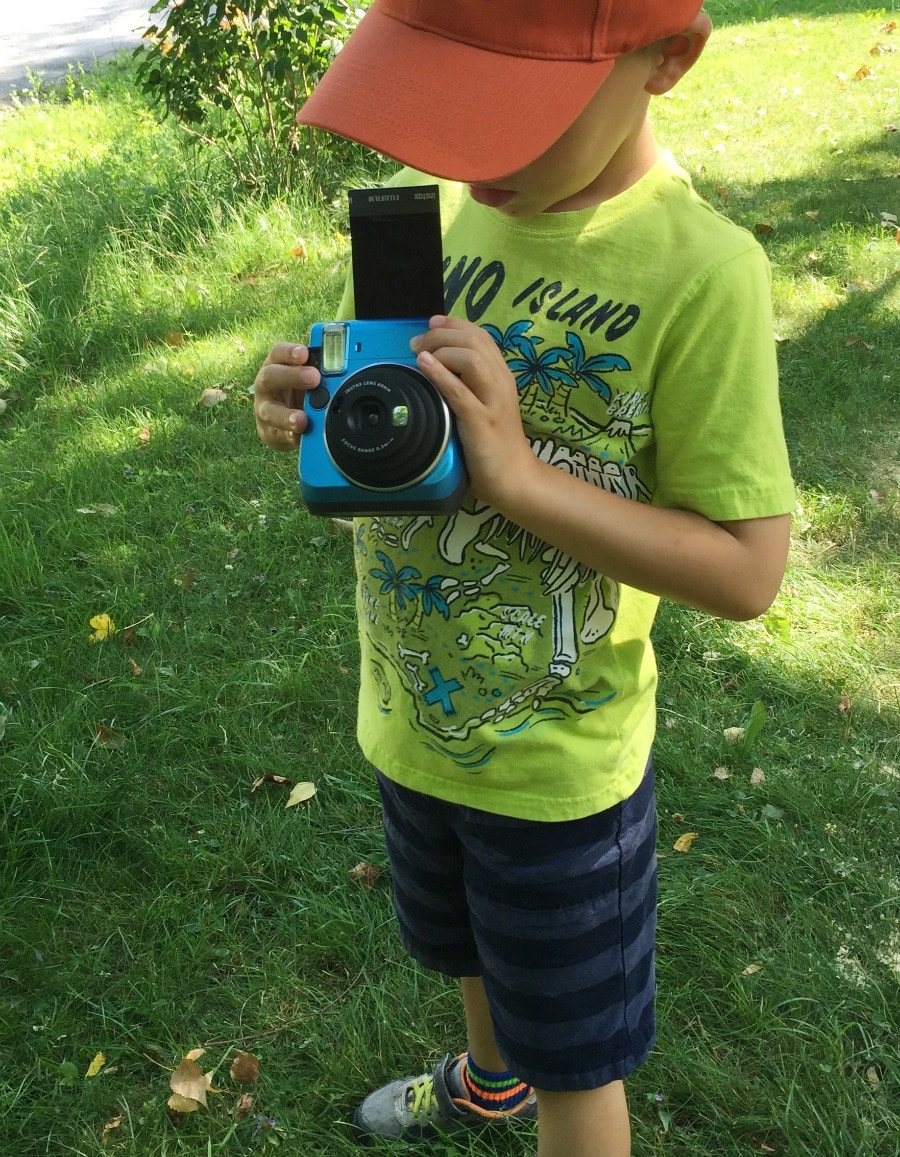 With the new specialty film the Instax photos are perfect for creative displays. With this in mind the boys and I set out to capture some photos of what summer means to us. From the lake, to flowers and everything in between we took a bunch of photos and chose our favourites once we were home. The boys loved watching the photos develop and learning about light, focus, distance and perspective. It was learning, creativity and a perfect summer day activity.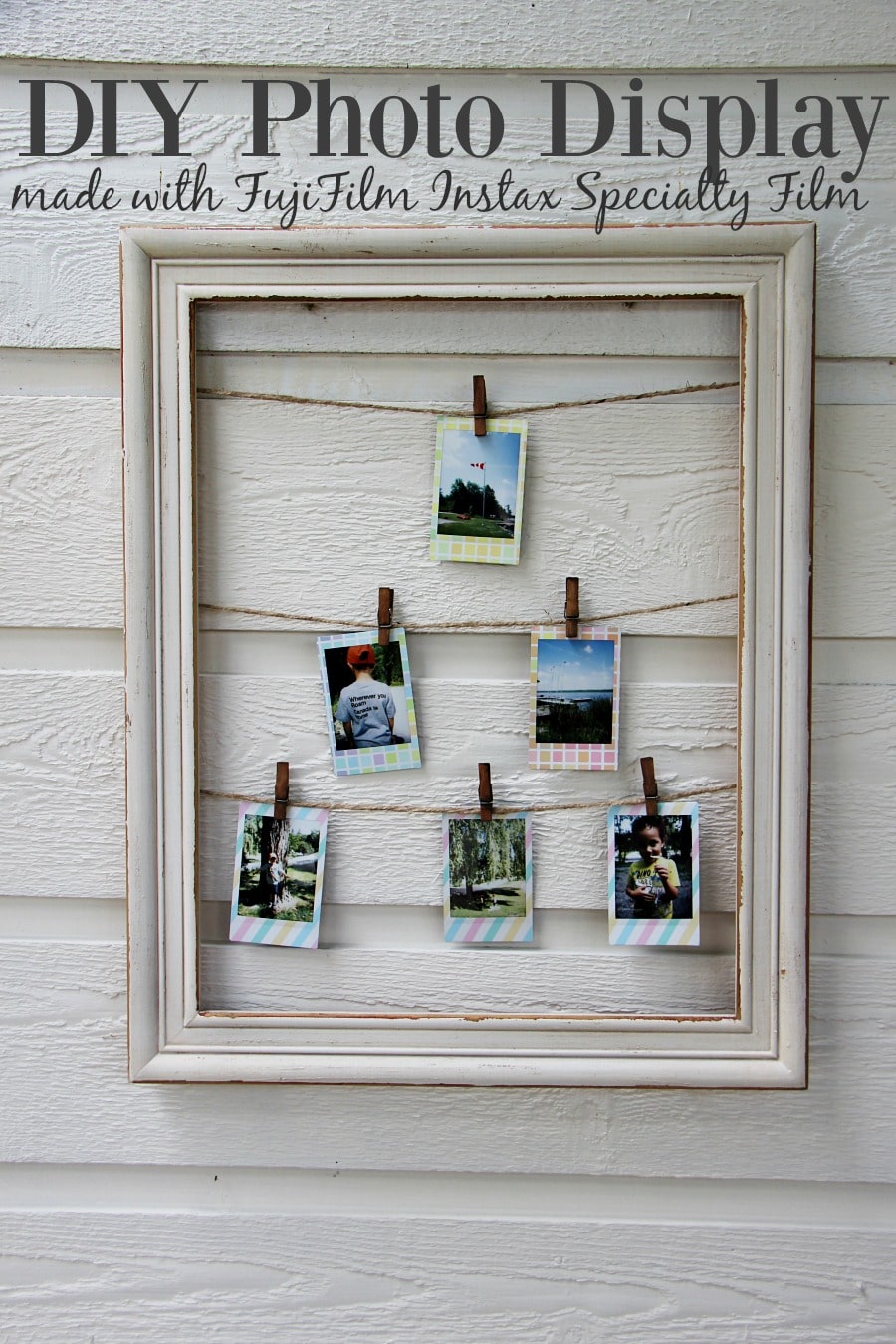 Once home I hung up our frame (ours was from a local craft shop) clipped the pictures in the shape of a triangle.  My hope was to present a visually appealing piece of artwork that also captures what they boys wanted to express.  The result is a great DIY Photo Display made with FujiFilm Instax specialty prints that is easy to change and can showcase a season, an event, and/or your family. So many fun ideas can come from the 6 different kinds of film borders:  Candy Pop, Comic, Shiny Star, Stained Glass, Stripe and Airmail. Perfect to capture family, travel and food!
Why I love using FujiFilm Instax
Growing up with instant cameras meant lots of photos stuck to the fridge and in photo albums. I loved watching the photo develop and seeing the colours appear but I wasn't allowed to touch the camera. It was a prized family possession one that I could enjoy the photos but not the process of taking them. Using the FujiFilm Instax is an entirely different experience for my children. They can use the camera, it's lightweight and they have the instant gratification of seeing their photo appear before them. It's perfect for kids, easy to use, and the cost for paper is low making it something you can experiment with. Photo quality is good and fit in with modern photo apps. Plus, the cool designs of the specialty paper add design to your photos that help tell your story.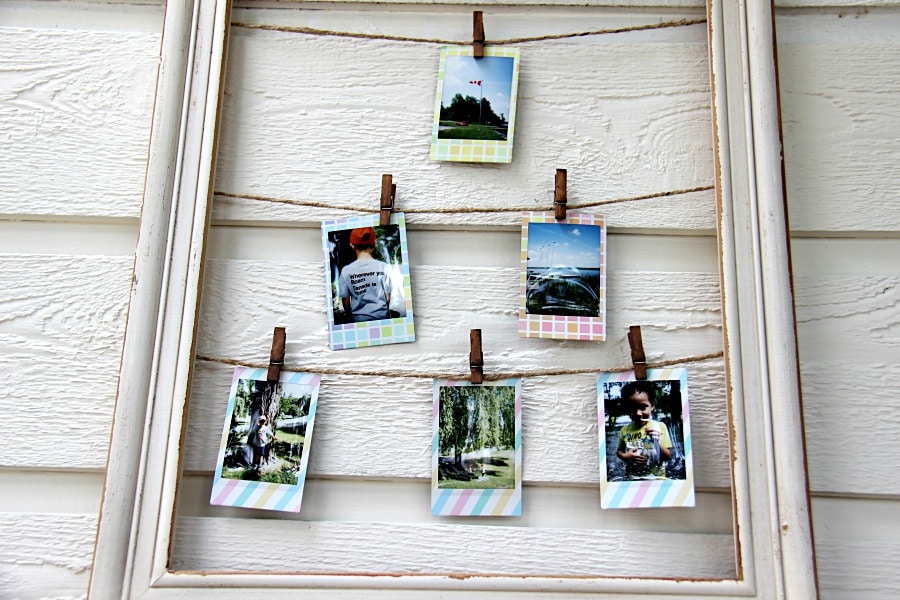 Other fun ideas include creating a Photo Scavenger Hunt taking pictures outside and sending your kids out to find the items pictured.  Or, the reverse, sending them to take photos of items and you find them!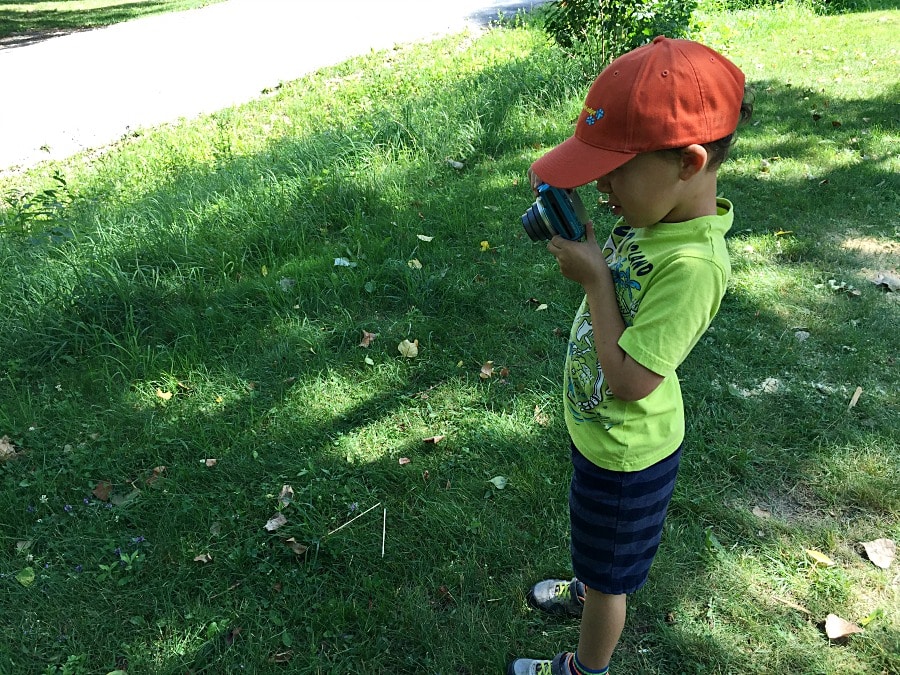 Enter to win a Instax Mini 8 + Speciality Paper
Contest is open to residents of Canada 18+ and ends on August 15, 2016 at 11:59pm.
For more information and new products follow FujiFilm on Instagram: @fujifilm_instax_northamerica, Facebook: Fujifilm Instax, Twitter: @Instax