With the kids on holidays it's the perfect time to hit the open road for the ultimate Canadian Road Trip. Whether you are planning an iconic drive on the Trans-Canada Highway or a road trip close to home there are so many fantastic places to visit. Plus I absolutely think road tripping is the perfect excuse to try a whole variety of cool restaurants.  Check out our picks for top Canadian Food Destinations.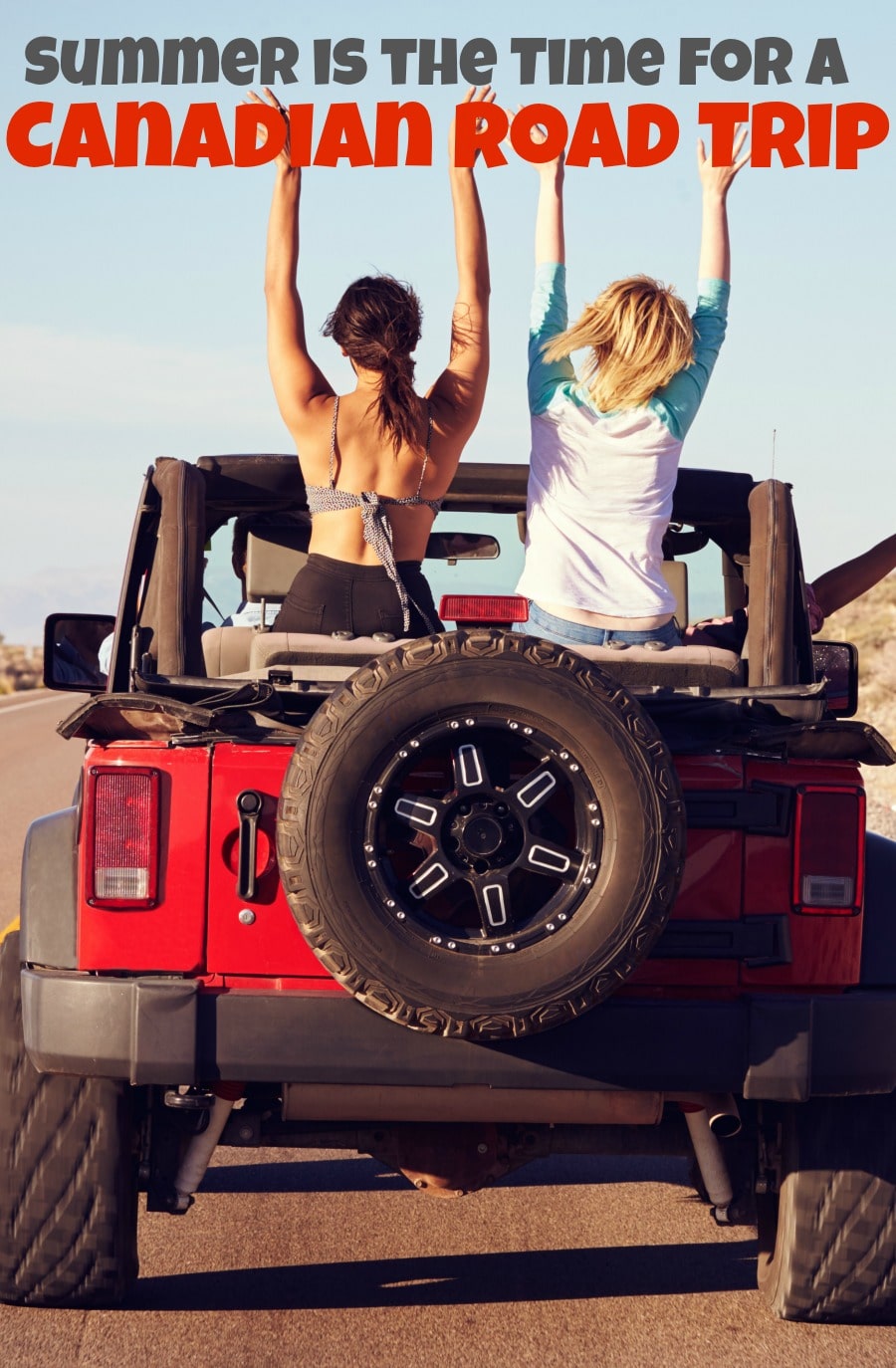 Not sure where you want to go? Here are three great adventures to get your mind wandering and maybe inspire your next Canadian Road trip: Quebec City, Haliburton and Tofino.
Tofino, British Columbia. Looking for something truly picturesque? Head to Canada's surf capital – Tofino. Get your family on a ferry from Vancouver to Nanaimo and drive along the Pacific Rim Highway for a truly breathtaking view of mountains and lakes, along with rainforest. The area is also known for its trees, which grow in spectacular sizes. Some trees are believed to be 1000 years old.
Haliburton, Ontario. Truly the quintessential summer escape from the big city, you'll practically feel the stress lifting as you start driving into cottage country. There are several scenic route options, dotted with great ice cream parlours along the way, which all lead to good times ahead. Whether you stay for the day or rent a cottage, you'll want to make sure you stop at Webers in Orillia, a Canadian burger landmark since 1963.
Quebec City, Quebec. Whatever direction you're coming in from, stop in a few francophone villages on your way into the old city to soak up the culture, food and French! Making your way through the beautiful and lush countryside, you'll be thrilled to arrive at your final destination: old Quebec City, a city full of history, architecture, cobble stone streets and endless charm.
This August our Canadian Road Trip will focus on PEI (Prince Edward Island) and cannot wait to take in all the sights and tastes the island has to offer. We will make sure we have our travel bags packed with the supplies we will need. We make sure we've got sunscreen, hats, first aid supplies, beach toys, games etc.
Nervous about taking your kids on a road trip? Check out our 5 Tips For Road Trips with Kids.
To get you ready for your family adventure this summer, here are some very practical products to put in your travel toolkit. And we are giving one away!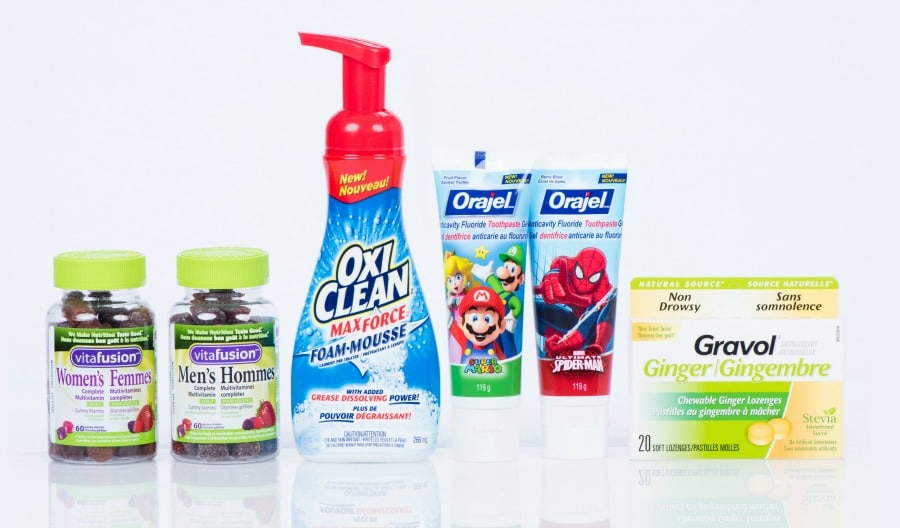 GRAVOL™ Natural Source™ Ginger Lozenges – curb motion sickness for you and your kids (over the age of six) with these chewable lozenges – convenient, portable and no water required! GRAVOLTM Kids Quick Dissolve Chewables are a great option for your little ones two years and over! (GRAVOLTM Kids Quick Dissolve Chewables are not included in giveaway).
OxiClean™ Foam Pretreat – spills and stains are bound to happen on road trips, treat them the day they happen and then throw the item in the wash a few days later when you make it to your destination!
ORAJEL™ Anticavity Fluoride Toothpaste 119g, in either Super Mario™ or The Ultimate Spider-ManTM or My Little Pony™ – with road trips come snacks and fast food so ensuring your little ones are brushing is of the upmost importance.
Vitafusion™ Women's and Men's Complete Multivitamins – are geared towards providing essential nutrients specifically needed by men and women to maintain their health, in a tasty gummy that you can take without water, perfect for on-the-go!
Contest is open to Canada and ends on July 27 at 11:59pm.  Good luck!