The boys are infatuated with critters right now. Caterpillars, bugs, spiders, ants – all of them! With one of the boys not feeling great it was the perfect day for a craft. With a stash of saved toilet paper rolls we got down to some creative critter making and these Paper Tube Critter Craft.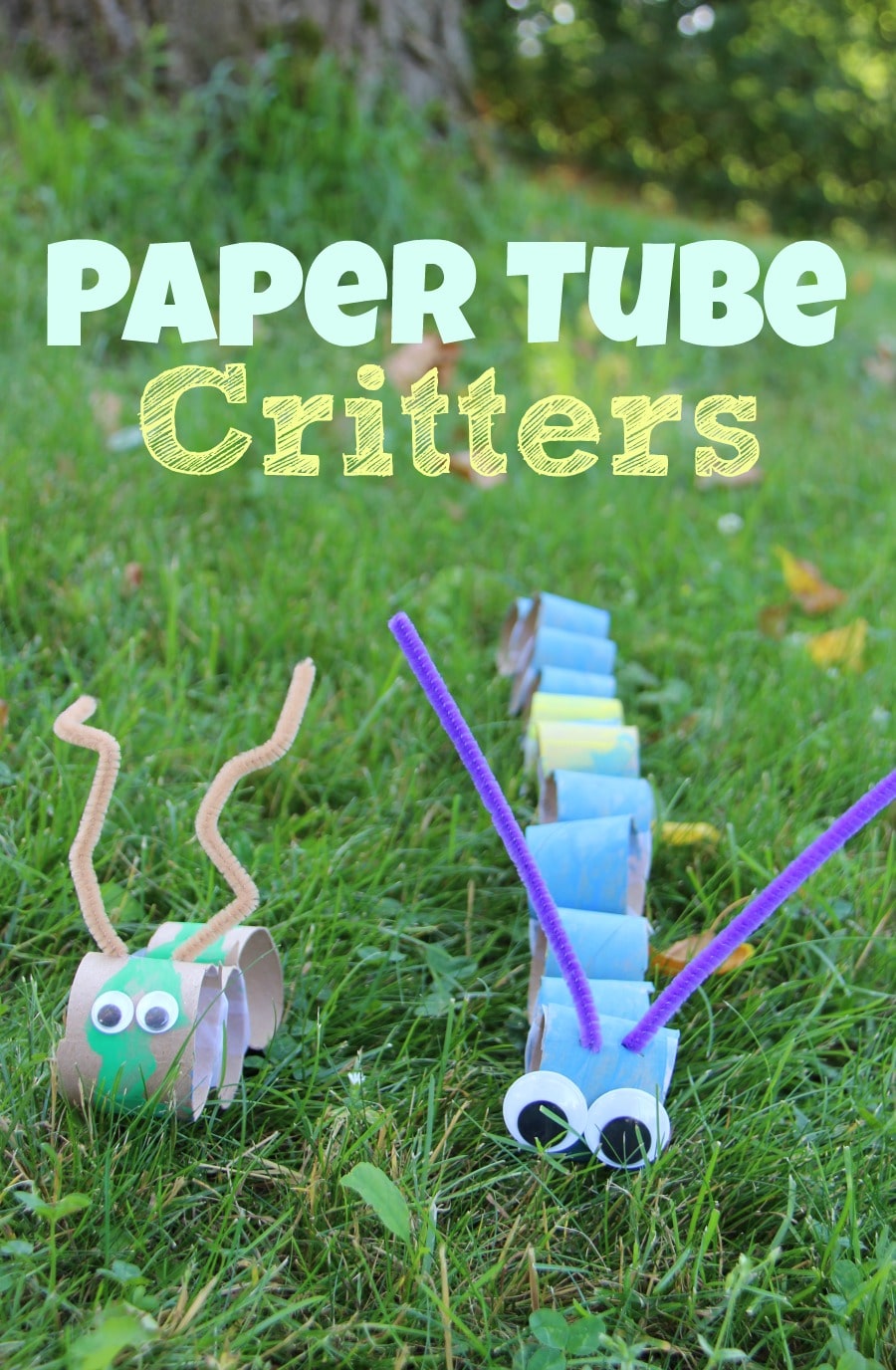 Perfect for imaginative play they are perfect for a day of playing in the grass and last much longer than any captured bugs do around our house. Plus the combination of painting, scissors and tape work is fantastic for fine motor work and skill development. If you are working with smaller children get the materials ready ahead of time so that they are focusing on painting the tubes and not overwhelmed by the task of cutting through stiff cardboard tubes. Even with parental help your kids will love creating something that is unique to their vision of their critter. Whether it's a caterpillar with tiny eyes or one with giant eyes your Paper Tube Critter Craft will be as cute as your little critter is making them.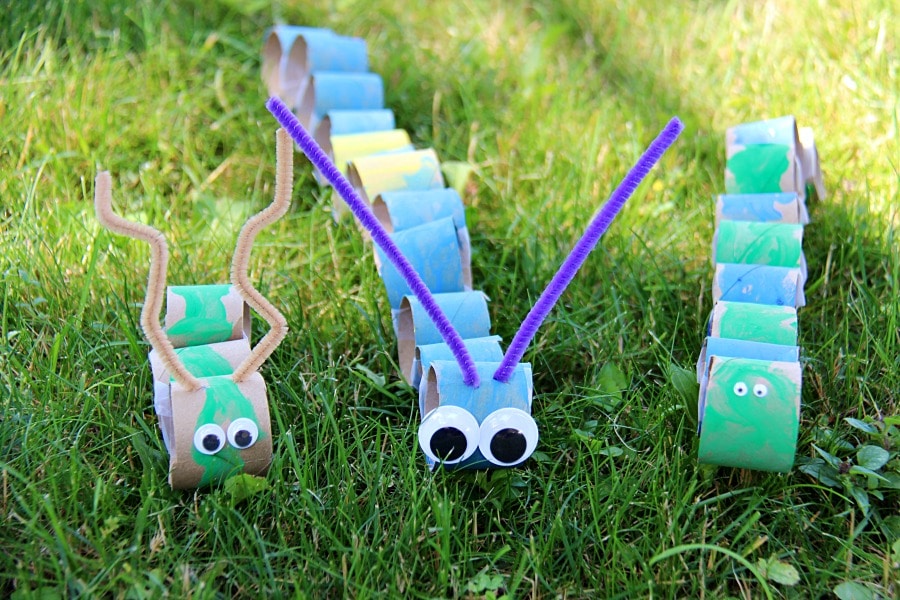 Paper Tube Critter Craft
Supplies: 
Washable paint
Paint brushes
Toilet paper rolls (at least 4)*
Pipe cleaners
Googly Eyes
Glue
Clear Tape
*Paper towel rolls can be substituted if you'd prefer.
Instructions:
Cut the toilet paper rolls in three ensuring you have enough rolls to make the desired critter.
Paint toilet paper rolls on the outside (both sides if you'd like) and set aside to dry
Once dry, line up rolls and tape together (or use string to connect)
Add pipe cleaner antennae and googly eyes.
Take your critter out to play!

Looking for more craft ideas? Check out these Paper Tube Owls, DIY Outdoor Chalkboard and our fantastic list of 57 Spring Crafts for Kids.
Follow our Pinterest Board Activities for Kids for more fun crafts and activities for kids of all ages.