This Canada Day was a special one for me as it was an opportunity to get together with nine of my high school friends and celebrate 25+ years of friendship. It was a time of great food, excellent wine, fantastic company and more laughs that I can count. We journeyed to Blue Mountains, ON and enjoyed the Canada Day celebrations there. While the fireworks are over and the vacation has ended I am still celebrating my favourite Canadian things on Netflix. With so much to choose from you have many Canadian options.
Put on your Canada Day t-shirt and tune into the following:
Canuck Comedians: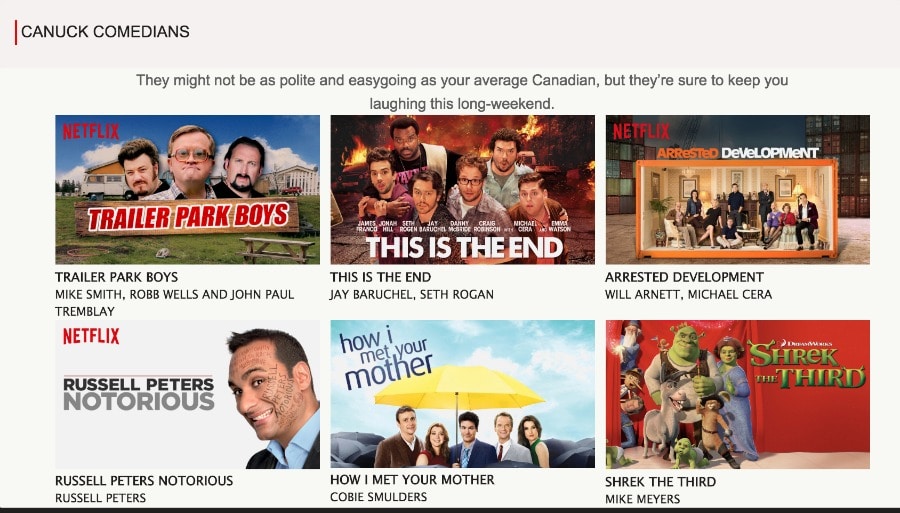 Canadian Hunks and Beauties: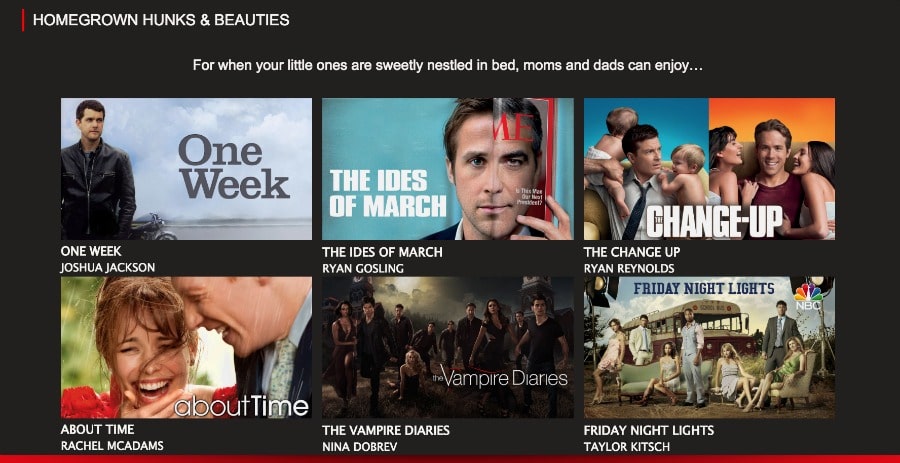 Canadian Connections: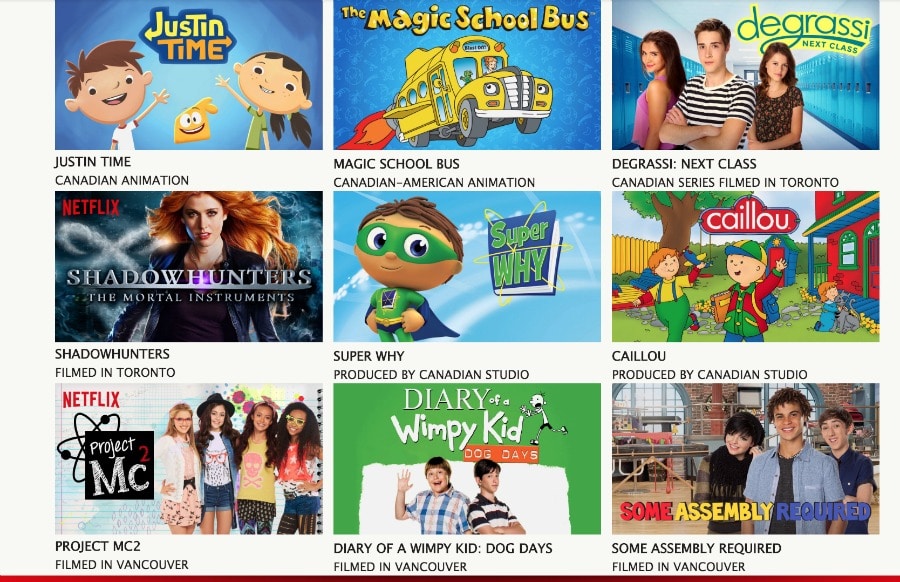 Plus, don't forget that Suits is filmed in Toronto with many Canadian stars and Canadian actresses Lennon and Maisy star on the TV show Nashville. What ones have we forgotten? I'm sure there are more Canadian connections to current Netflix content.
Looking for more fun ways to celebrate Canada? Check our some of our favourite Canadian desserts, a super cool DIY Rustic Wooden Flag and some great Canadian destinations to travel to.
Disclosure: As a member of the Stream Team I receive perks in exchange for my posts for Netflix.