We love to have personal touches around our home. From family and travel photos to our DIY Necklace Holder the items that have a story are our favourite. This easy to make DIY Rustic Wooden Flag is the perfect addition to your indoor or outdoor space. Easily customizable to fit your country's flag and it will be done in less than an hour! That is the perfect DIY project for me!
DIY Rustic Wooden Flag
Supplies:
Plain wooden sign (ours was purchased at Michaels
Multi Surface Acrylic Paint (Red and White)
Printed maple leaf (or your country's flag symbol) cut out to act as a stencil
Painters Tape
Small foam brushes
Sanding Block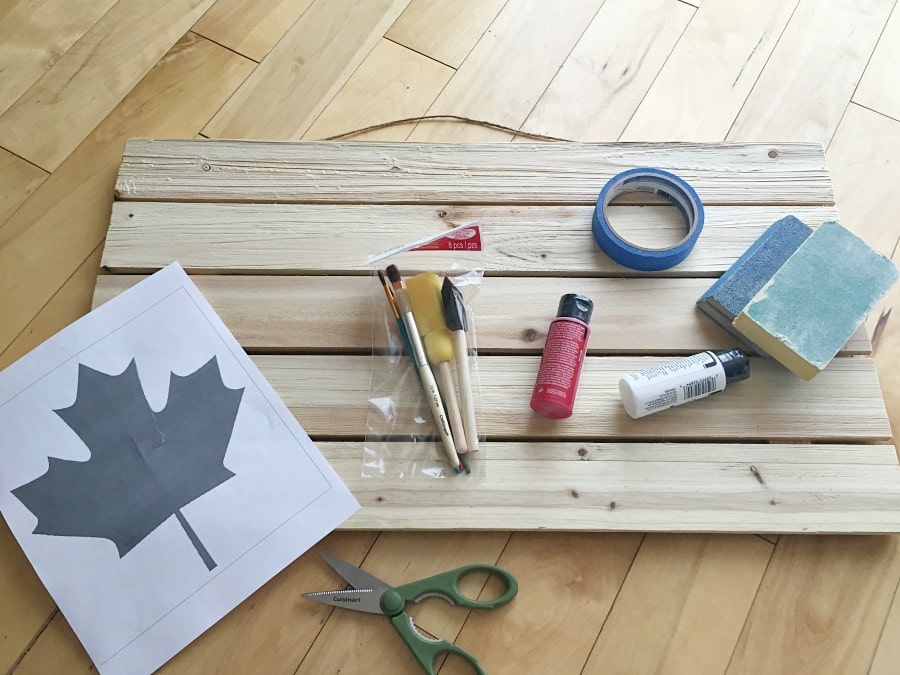 Instructions:
1. Paint back ground white (I used multi-surface acrylic as it is weather resistant)
2. Cut out maple leaf stencil (I printed a picture off the internet and cut it out)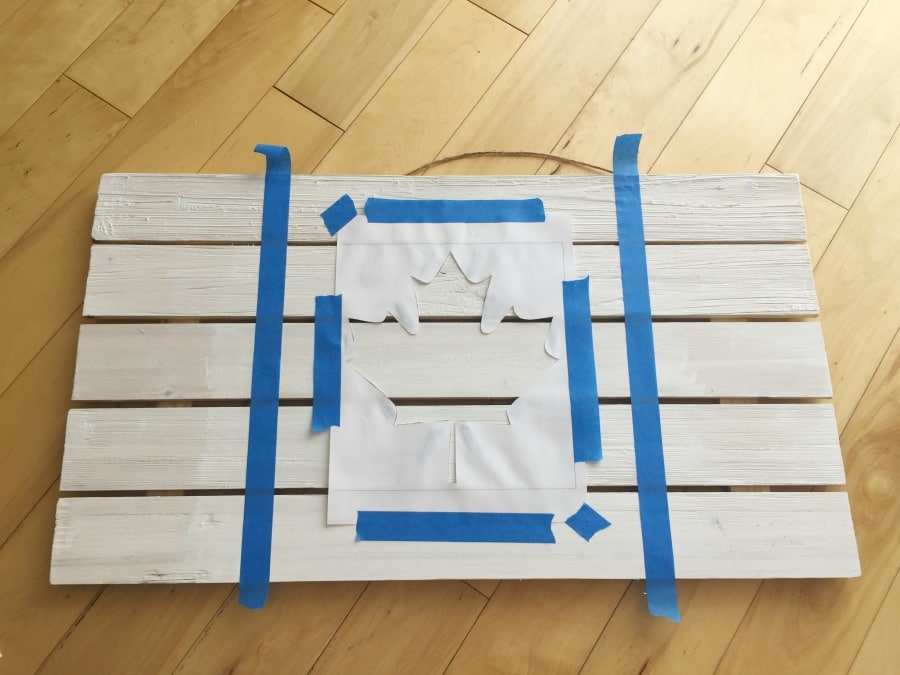 3. Using painters type, tape the maple leaf stencil to the middle of the wood sign. Making sure that not only is it taped on the sides but also but type under the stencil so inside edges don't move around.
4. Using painters tape again tape out the left and right sides that will be red to ensure a straight line.
5.  Using red multi-surface paint and a foam stencil brush dab the red paint around the sides of the maple leaf, this will prevent a large amounts of paint going until the stencil.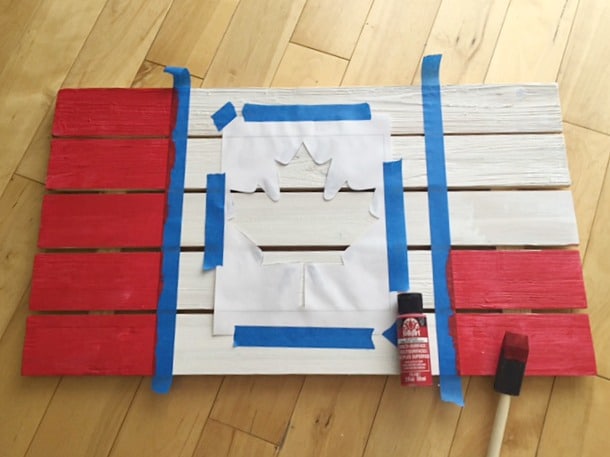 6. For the middle of the maple leaf you can paint using a foam brush.
7.  For the left and right sides of the flag you now paint red using a foam brush making sure you paint from the painters tape line out to prevent as much paint as possible from bleeding under the tape.
8. You may need to do two coats of red paint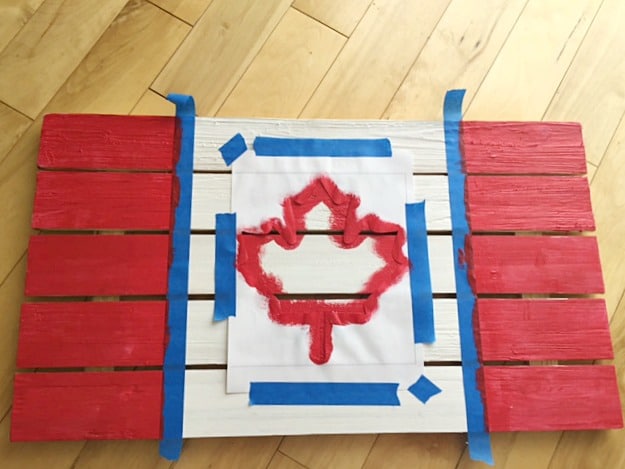 9.  Peel off painters tape and stencil and let dry
10.  Using a sanding block sand edges and all over flag to create desired distressed look.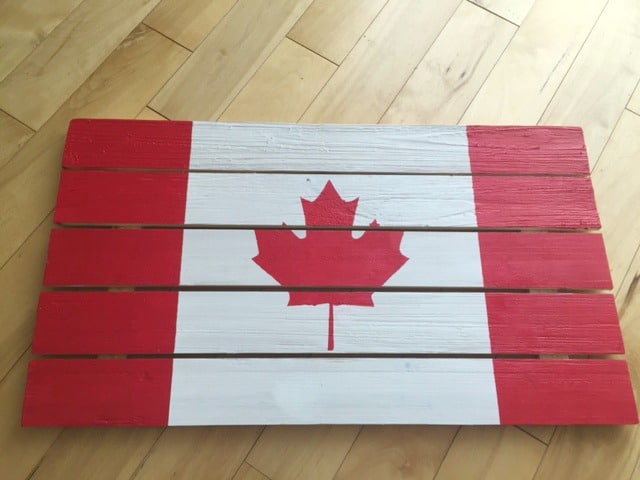 We love how easy this is and how fantastic it looks. The perfect addition to your home, patio, porch or entranceway! A great way to show your pride and create a fantastic piece of art. Plus, get the kids involved and it can be a great family DIY.