Do you worry about you kids having good dental hygiene? It's so hard to make sure they are properly brushing their teeth. Whether they fuss about having to, or you feel they aren't taking enough time, the Philips Sonicare For Kids Connected Toothbrush is a great choice for all families. With the super fun app kid are engaged, brush longer and think about where in their mouth the toothbrush should go. While it doesn't stifle the giggles when they brush their tongue it has helped to make brushing more fun at our house.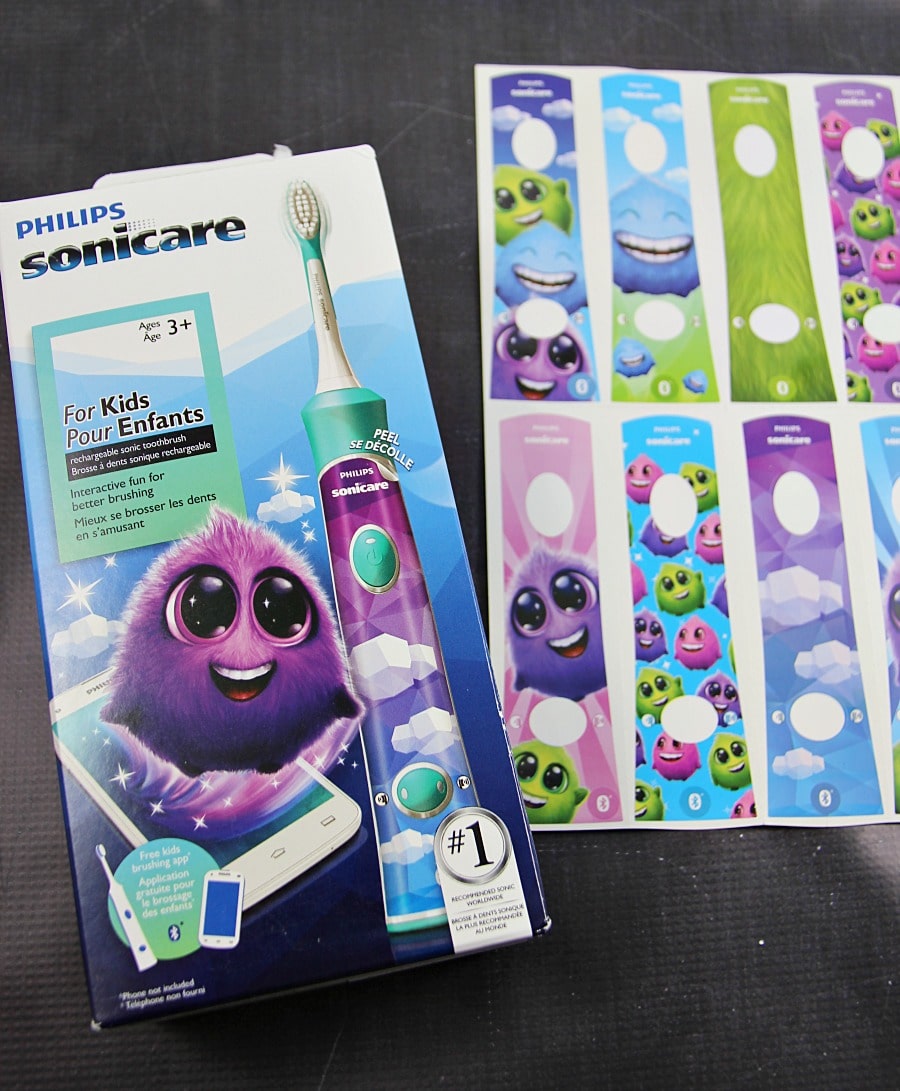 Sonicare For Kids Connected Toothbrush is a classic electric toothbrush designed just for those little hands. Not only is the handle easy grip for children, the toothbrush head is available in 2 sizes that are unique for younger ages. The real excitement bout this toothbrush in the dental hygiene world is the built-in Bluetooth®! This gives the Sonicare Kids Connected Toothbrush the ability to connect to an amazing coaching app that will keep your kids brushing better and for longer!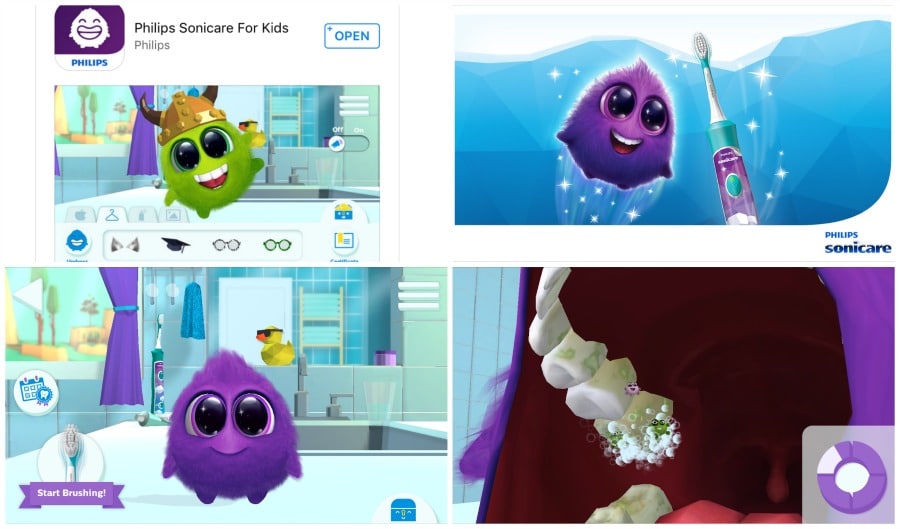 Sonicare For Kids Connected Toothbrush
Comes with 2 interchangeable heads for best fit to your child's mouth
Includes 10 stickers to design their toothbrush
Connects to the app that uses Sparkly as a great tool to encourage kids in proper brushing
Ability to set new goals for longer brushing times
Timed brushing is easier using the app since it monitors the actual use of the toothbrush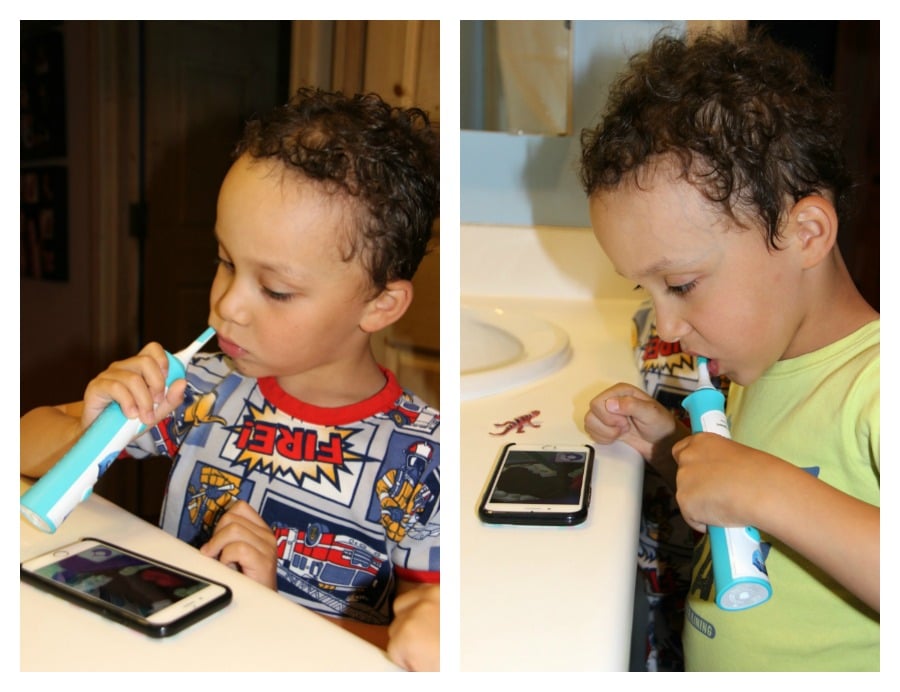 As every parent has struggled to teach their child the proper techniques for best dental hygiene, finding a fun method is of course a great thing. Using this app and the fun Sparkly character is just another wonderful addition Philips Sonicare provides to help your family maintain dental health. Sparkly will show them how to brush going through each part of their mouth, and helps encourage not just longer brushing time but proper technique.
Check out our experience with the Sonicare for Kids App on iTunes and Google Play:
You can even add in prices and rewards for when they reach new goals! The app allows personalization in some ways for parents to really make it more personal for their kids. This is a great addition for younger children who are struggling. Knowing there is something unique for just them in an app is a huge deal for the little ones.
Disclosure: I received a Philips Sonicare for Kids brush to facilitate my review. As always, all opinions are my own.