It's grilling season and we've created a recipe for Teriyaki Turkey Kabobs that are truly divine. Bursting with flavour and paired with fresh pineapple and red onion the combination is perfect. Plus, the use of turkey is not only yummy it's healthy too. Inspired by the host of delicious recipes on the Canadian Turkey site I wanted to prepare something easy, family friendly and great to feed a crowd. I chose turkey breast for this recipe but with so many cuts to choose from you could use any cut – leg, thigh, breast etc. Or, make your own turkey burgers with ground turkey. Yum!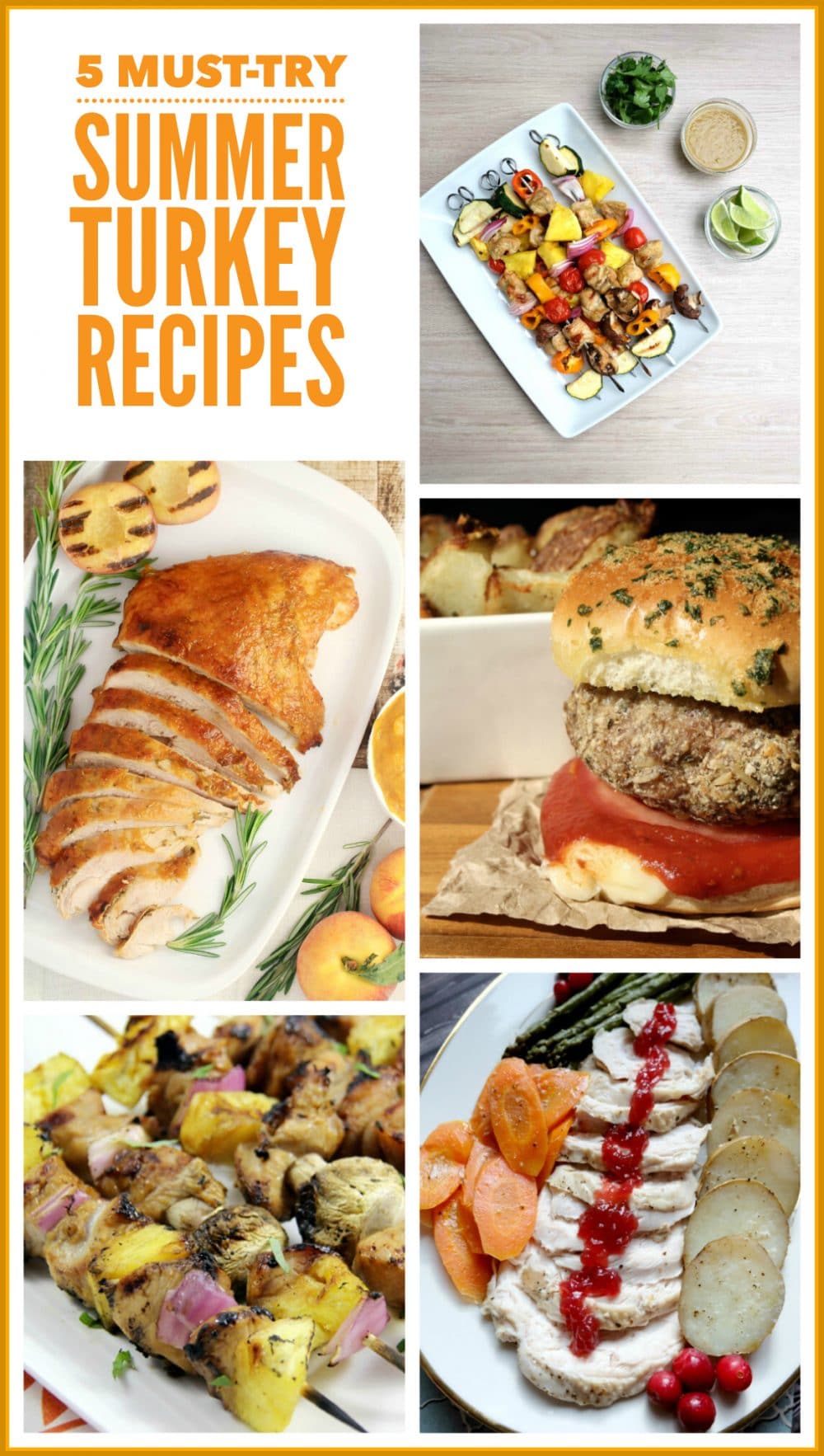 Clockwise from top right:
Turkey is filled with lean protein, great flavour, vitamins and essential nutrients. While you think of turkey for Thanksgiving it's time to shift your thoughts to turkey sausages, turkey burgers, and more. Swap our another protein for turkey for a leaner meal your family will love. Unsure what to make? Looking for recipe inspiration. Check out Canadian Turkey Recipes.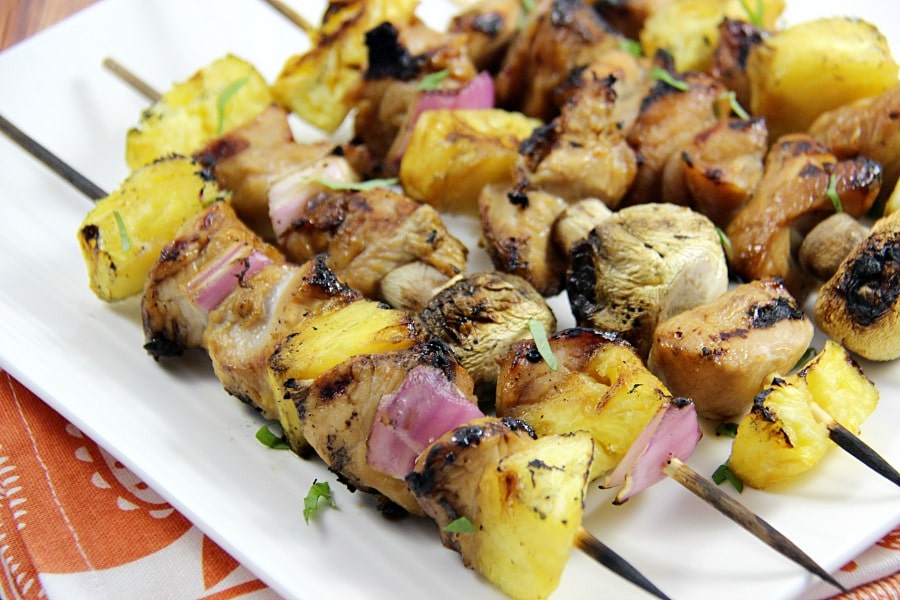 Teriyaki Turkey Kabobs
Marinade Ingredients:
1/4 cup soya sauce
1/4 cup brown sugar
1/2 tsp ground ginger
1/4 tsp garlic powder
2 tbsp honey
1/4 cup orange juice
Kabob Ingredients:
2 turkey breasts cut into cubes
1/2 fresh pineapple cut into cubes
1/2 red onion cut into cubes
bamboo skewers (soak in water overnight to prevent burning)
Optional: Green onion and sesame seeds (for garnish)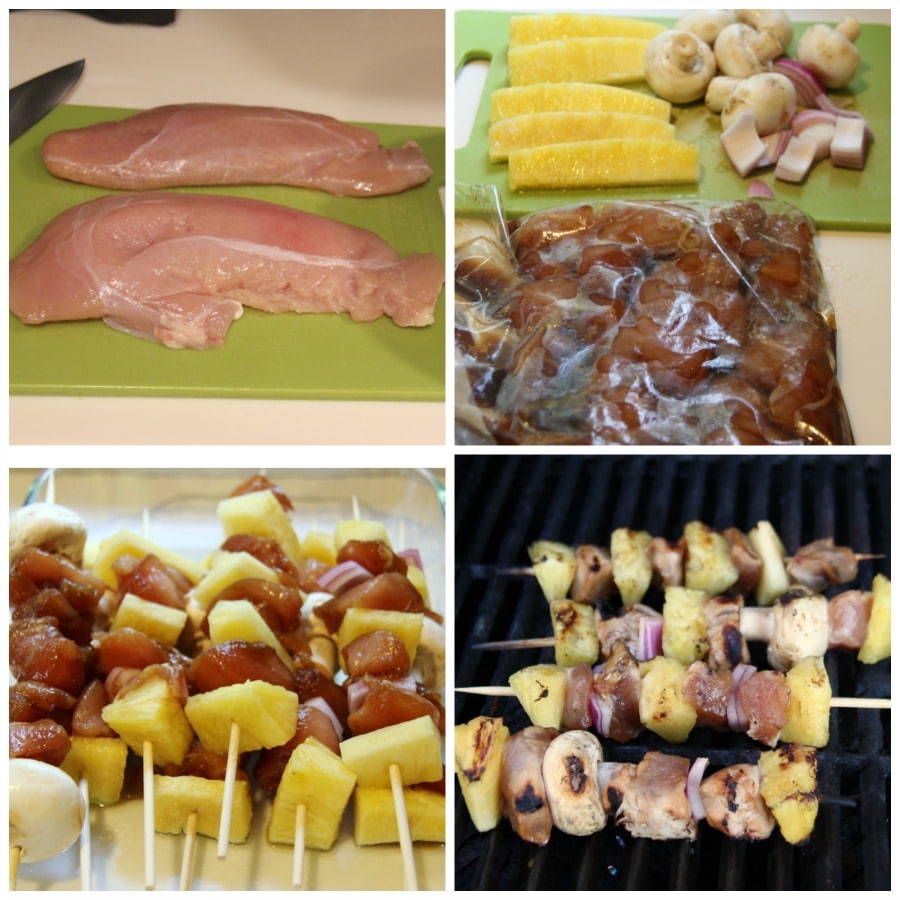 Directions:
Place turkey cubes and marinade mixture in a bowl (covered) overnight.
Thread skewers with onion, pineapple and marinaded turkey.
Preheat grill to medium-low heat
Grill 4-5 minutes on each side or until turkey is cooked through
Top with sliced green onion and sesame seeds.
Serve with rice or salad.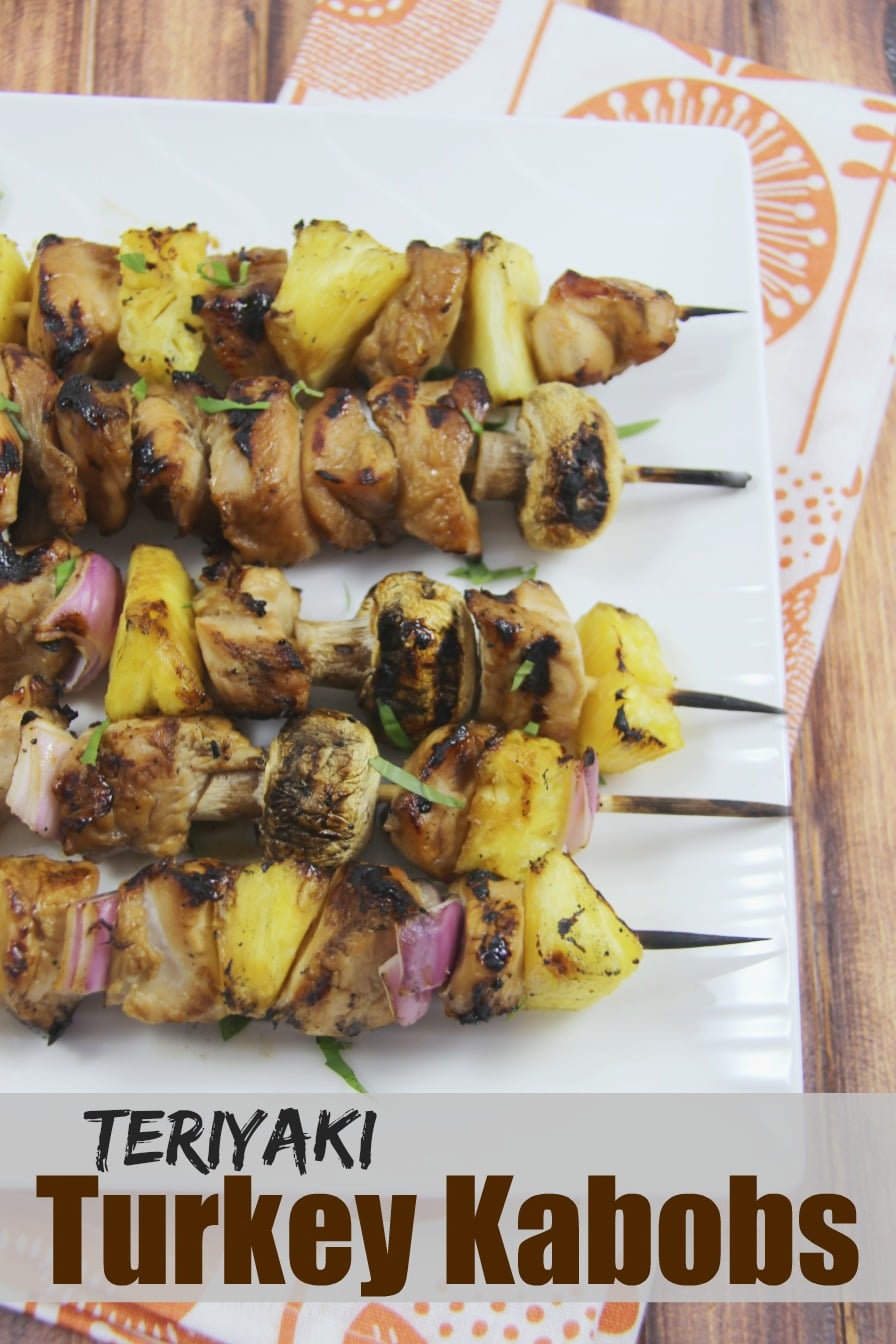 Whether you are preparing to cook a whole turkey or looking for a recipe to make with turkey, Canadian Turkey is the site you need to bookmark. I love the recipes, videos and the newsletter. All designed to help you cook with turkey and support Canada's turkey farmers. Ask for Canadian raised turkey at your local grocer because  you definitely want to know you are putting Canadian turkey on your table.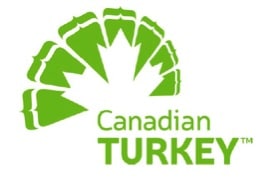 Check out Canadian Turkey on Twitter, Facebook, Pinterest and YouTube for more delicious ideas.