If you love pandas, comedy and great kids films than this one is for you! Kung Fu Panda 3 lives up to the first two films creating a great sequel that will have you laughing and cheering.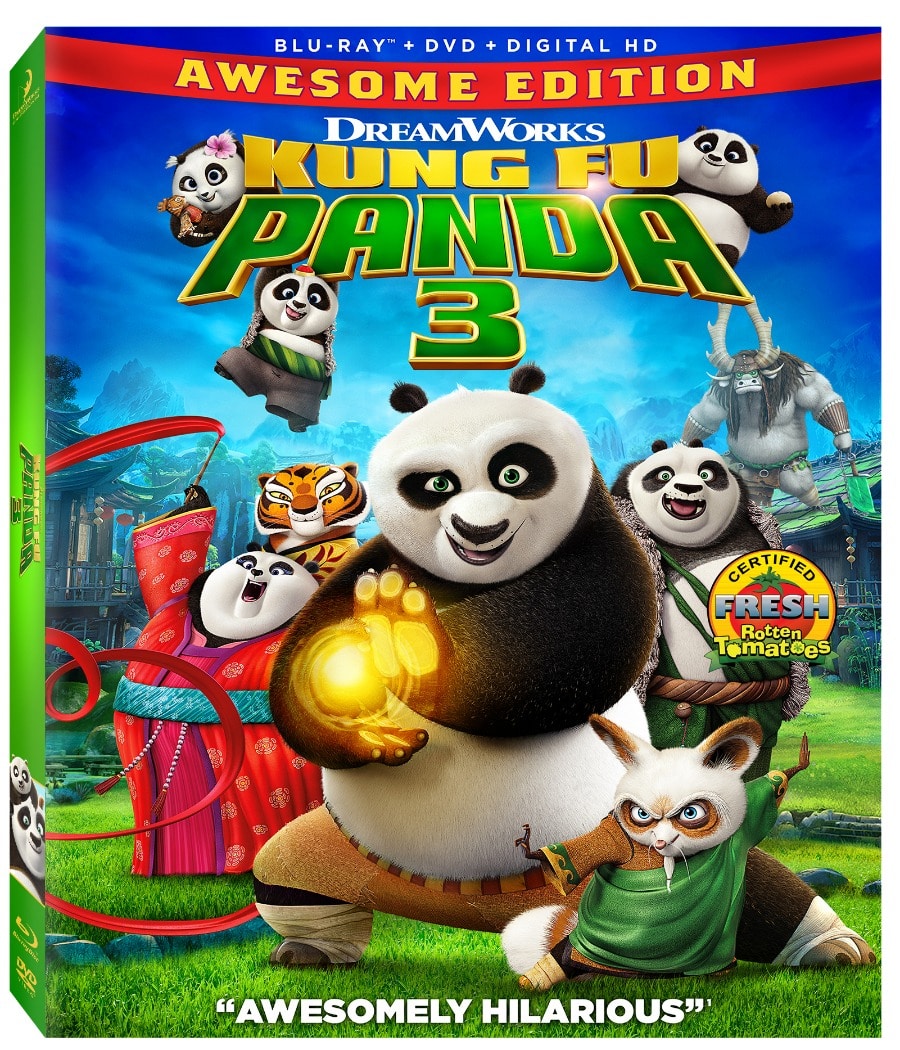 When Po's long-lost panda father suddenly reappears, the reunited duo travels to a secret panda paradise to meet scores of hilarious new panda characters. But when the supernatural villain Kai begins to sweep across China defeating all the kung fu masters, Po must do the impossible-learn to train a village full of his fun-loving, clumsy brethren to become the ultimate band of Kung Fu Pandas.
Kung Fu Panda 3 Awesome Edition Blu-Ray Bonus Features
Everybody Loves a Panda Party
Everybody Loves a Panda Party – Karaoke with Po
Po's Posters of Awesomeness
Panda Paws A Mei Mei Mini Movie
Make a Panda Party Paper Pal
Play Like a Panda
The Origin of "Skadoosh"
Faux Paws (Deleted Scenes)
Gallery of Epic Artfulness
Theatrical Trailer
Ready for your family movie night? Download this awesome Free Kung Fu Panda 3 Family Movie Night Kit to make it a movie night to remember!
Win Kung Fu Panda 3 on BluRay
Contest is open to residents of Canada and the US. Contest closes Thursday June 30, 2016 at 11:59pm. See Giveaway Tools for all of the terms and conditions.