Do you dread vacuuming your home because it is such a struggle to push and pull a heavy vacuum around your home? The Oreck Magnesium RS Vacuum has just what you need to make cleaning and specifically, vacuuming, much easier to manage. Oreck has been a standard in vacuum cleaners for years, and we understand why. With great benefits and a guarantee that you love, it's a must in every house.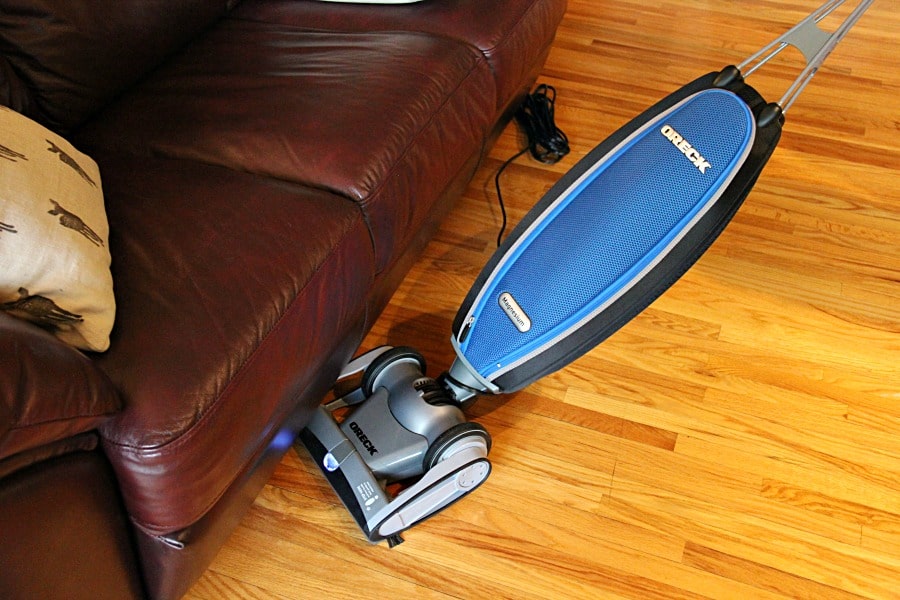 The Oreck Magnesium RS Vacuum is a great new addition to the quality line of products that Oreck offers. As always, this vacuum weighs in at under 8 pounds. This might not seem significant to many, but when you are pushing and pulling a vacuum around your home, you'll soon discover how big a difference a few pounds can make. Especially, if you plan to get your kids involved in cleaning around your home. The lightweight feel is not the only amazing feature. With the swivel and low profile the Oreck Magnesium RS Vacuum gets under furniture and moves easily around the house and works great on my staircase and under my low profile couches.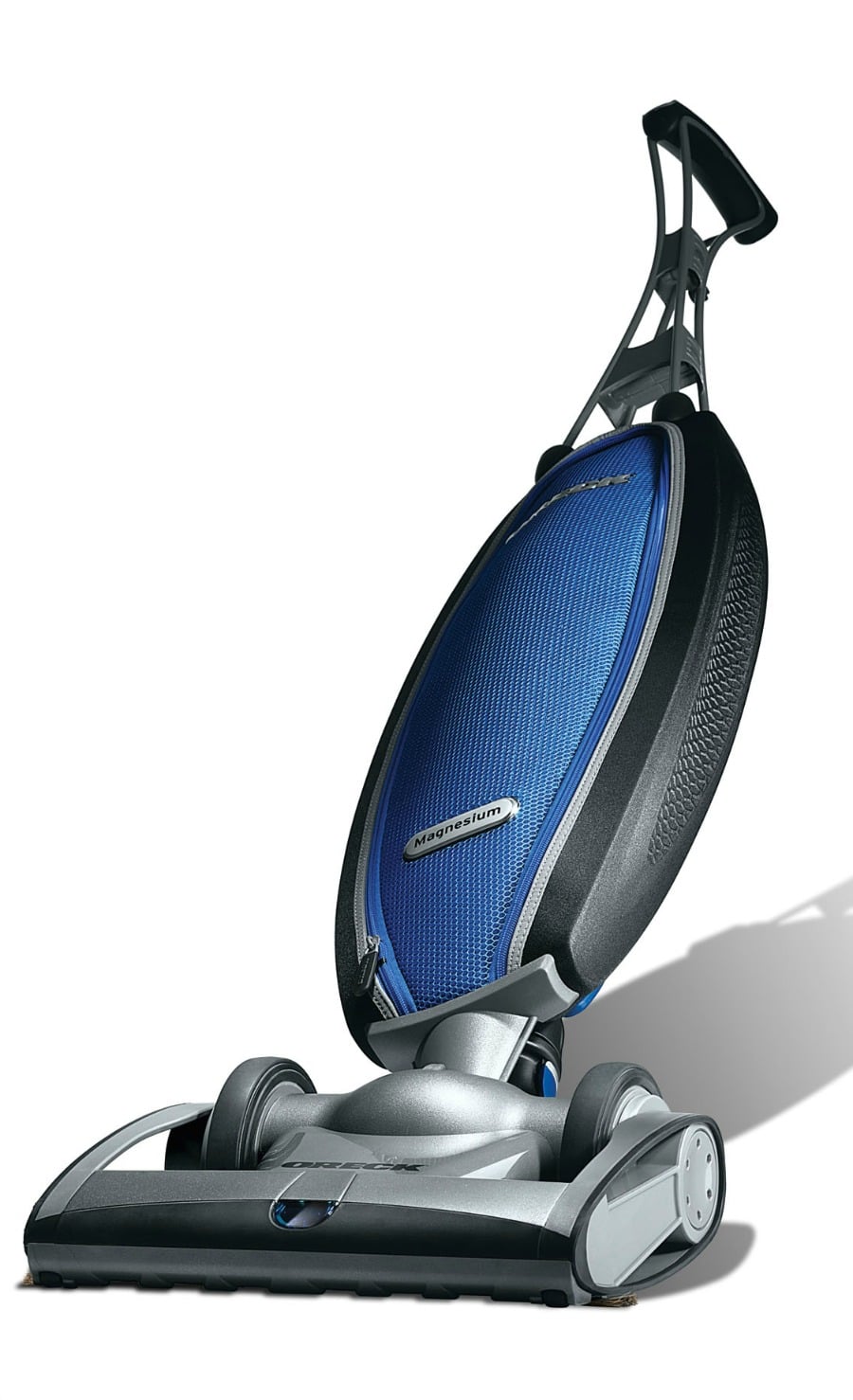 I love that this Oreck Magnesium RS Vacuum has some great additions that make it unique in their product line. Check out some of the things that I found to be more impressive:
SlimSwivel TM design makes the swivel-steering upright vacuum easier to maneuver around any furniture or obstacle. It is low-profile so it can fit under your couch, tables, and works in every room of your home. It can even lay flat to fit underneath your bed easily to fight off those dust bunnies.
With two speeds offered, it gives you the ability to move from a thick carpet to a thin rug with a quick press o the QuickSwitch button. There is no need to change out attachments or turn off as you move from room to room.
Unique side brushes make cleaning baseboards and edges of your rooms easy without an additional attachment needed.
The inclusion of a HEPA Bag helps capture 99.97% of particles at .3 microns from the air. This means pollen, dust, smoke, and even pet dander are removed easily. Great for allergy sufferers and pet owners!
7-year limited warranty gives you a guarantee that makes your investment worthwhile.
I also love that the bag is kept behind the zipper pouch so no dust or air flies out of the bag. Plus it was just as effective on floors as it was on carpet and with low and high power suction you can control what type of power you need. I love that you can just turn it on with a switch on the handle. Featuring low and high power it has versatility for various areas in the house. I find that I liked the
Oreck® Magnesium®
better on my carpets than my previous vacuum.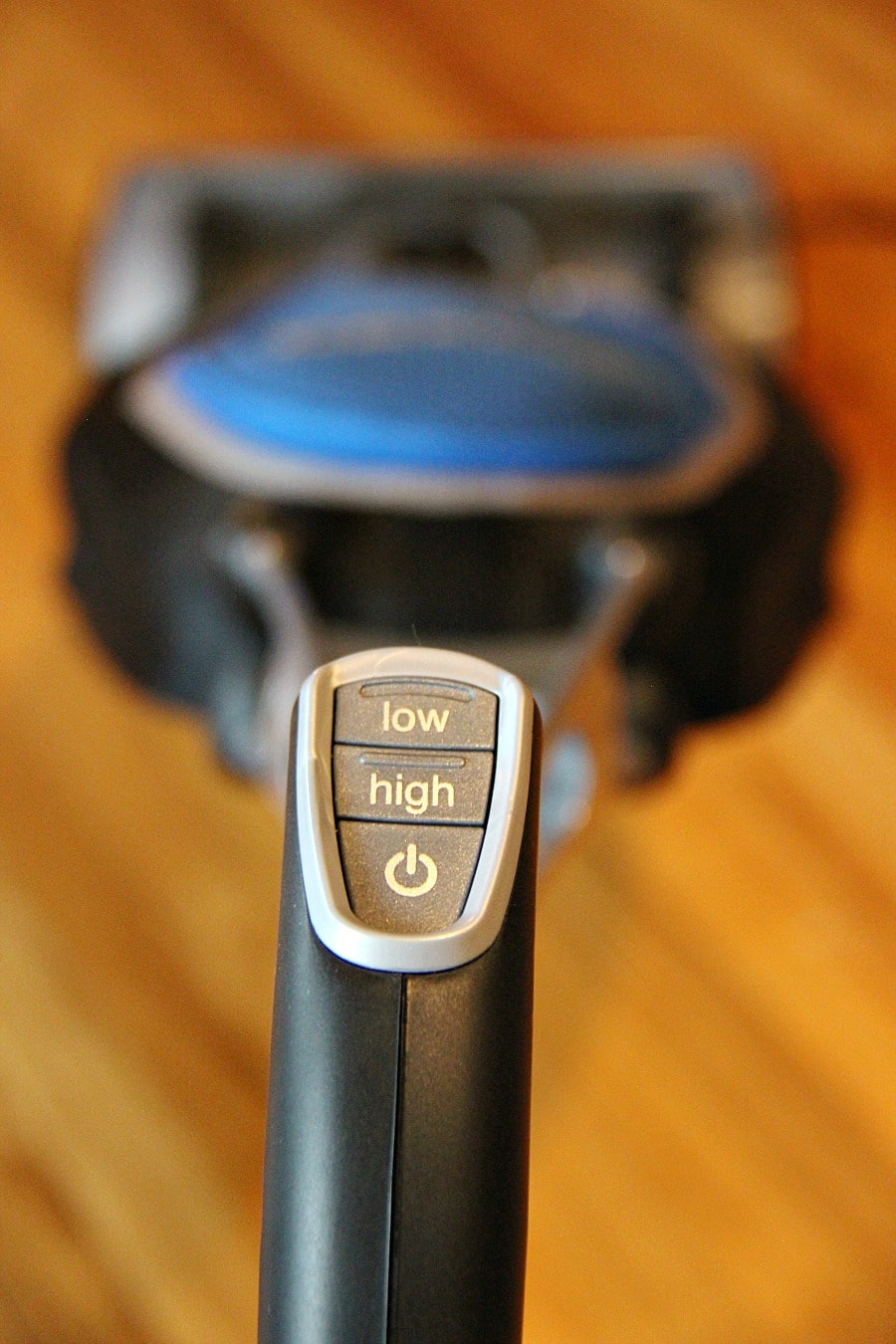 If you are tired of the same old vacuum that is bulky, difficult to move around furniture, and requires tons of attachments to get the job done, then this Oreck® Magnesium® RS Vacuum is exactly what you want. Not only will it fit easily into your cleaning routine, it is a versatile vacuum that anyone in your home can manage with ease.
Purchase the Oreck® Magnesium® RS Vacuum at Canadian Tire or online.
Disclosure: I was provided with a sample to facilitate my review. As always, all opinions are my own.