Do you feel the need for an air purifier in your home? Many who have allergies or life in areas with smog or a lot of pets in their home want a way to purify the air in their home on a regular basis. We've fallen in love with the  Oreck Air Refresh because it's a great new 2-in-1 product that not only acts as an air purifier, but also a humidifier. For many, this is a great addition to their home to improve comfort and provide clean air.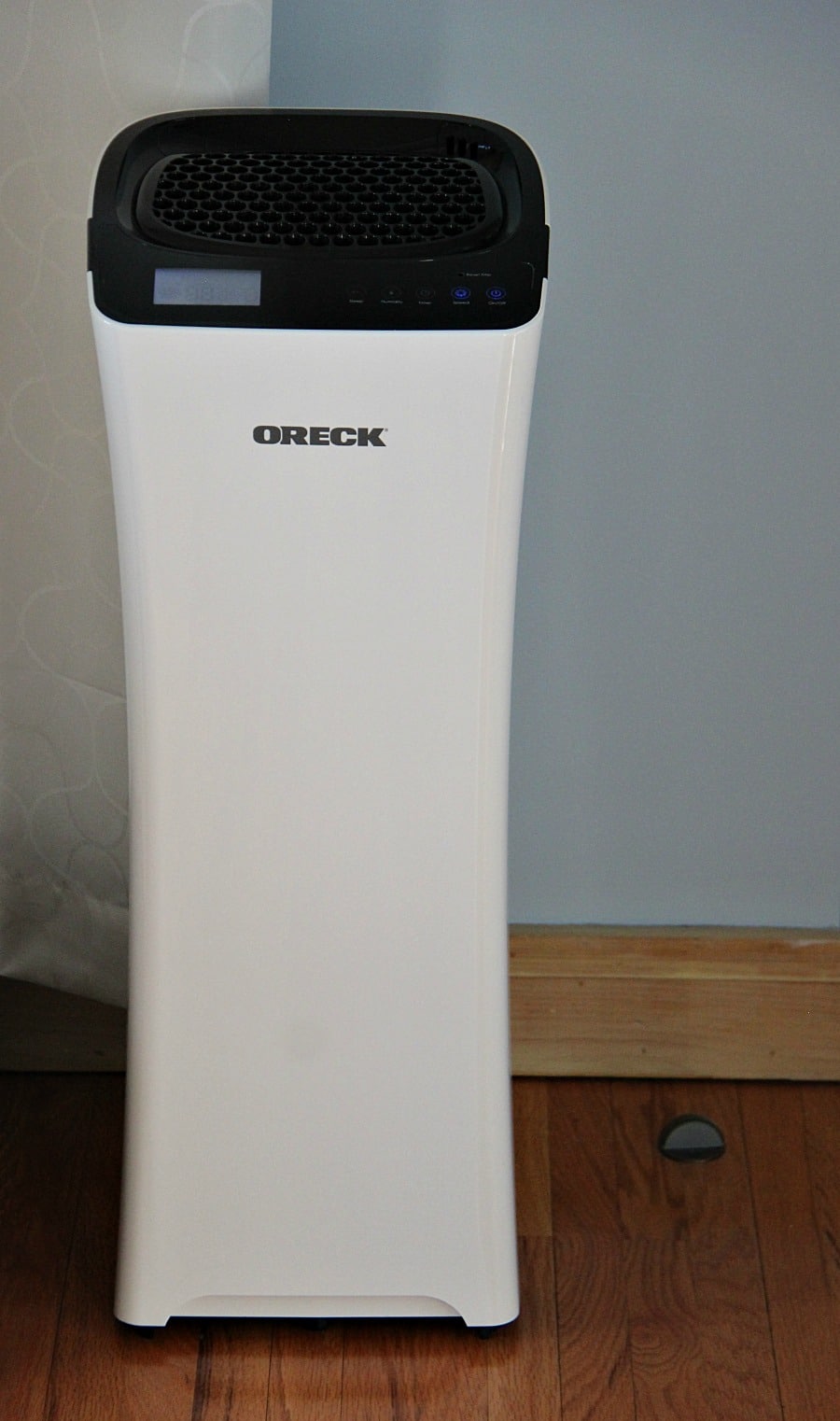 The Oreck® Air Refresh is the ideal option for someone who finds themselves struggling with sinus or allergy issues. If you've ever struggled with pollen or pet dander causing allergy issues, then had a result being a dry uncomfortable nose, you'll love the chance to remove some of that pollen while helping to keep the air moist.  For our family it is a welcome breath of fresh air that was so needed. With a cat, a dog, and life in the country we have our fair share of dust, pet dander, hair, and pollen. While the Oreck Air Refresh looked perfect in my bedroom (love the stylish design and crisp white) I put it in the boys room to ensure that they get the best. While we don't need the humidifying function during the summer months it is perfect for the Winter when our electric heat causes the house to be incredibly dry.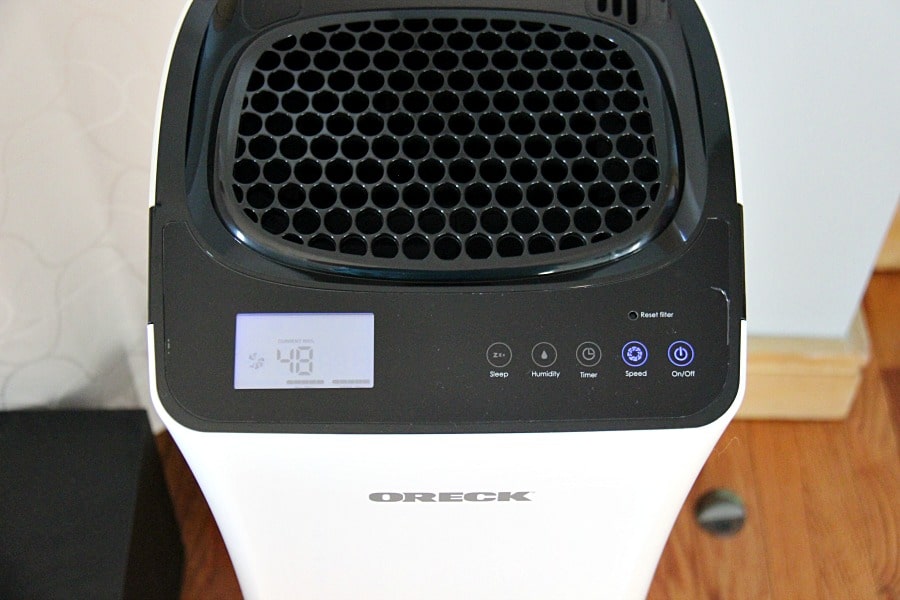 Why We Love the Oreck Air Refresh
• Built in thermostat means you don't need to monitor all the time.
• Ultrasonic humidifier is quiet making it a great solution for any room of the home.
• Can choose to use Oreck® Air Refresh and Humidifier simultaneously or independently as needed.
• HEPA Media filter captures 99% of air born particles down to 0.3 microns from the air that passes through the filter. 2-stage filtration makes this more effective and lasts for 6 months. No frequent filter changes needed!
• Carbon filter helps eliminate odors form your home. Great for pet owners and smokers.
• Convenient size fits in any room of your home with ease. The small size makes it easy to hide from site, while still being functional in any room.
• Built in timer allows you to choose how long you wish the Oreck® Air Refresh to run. Can be programmed for up to 8 hours at a time.
• 2-year limited warranty gives you peace of mind for our investment.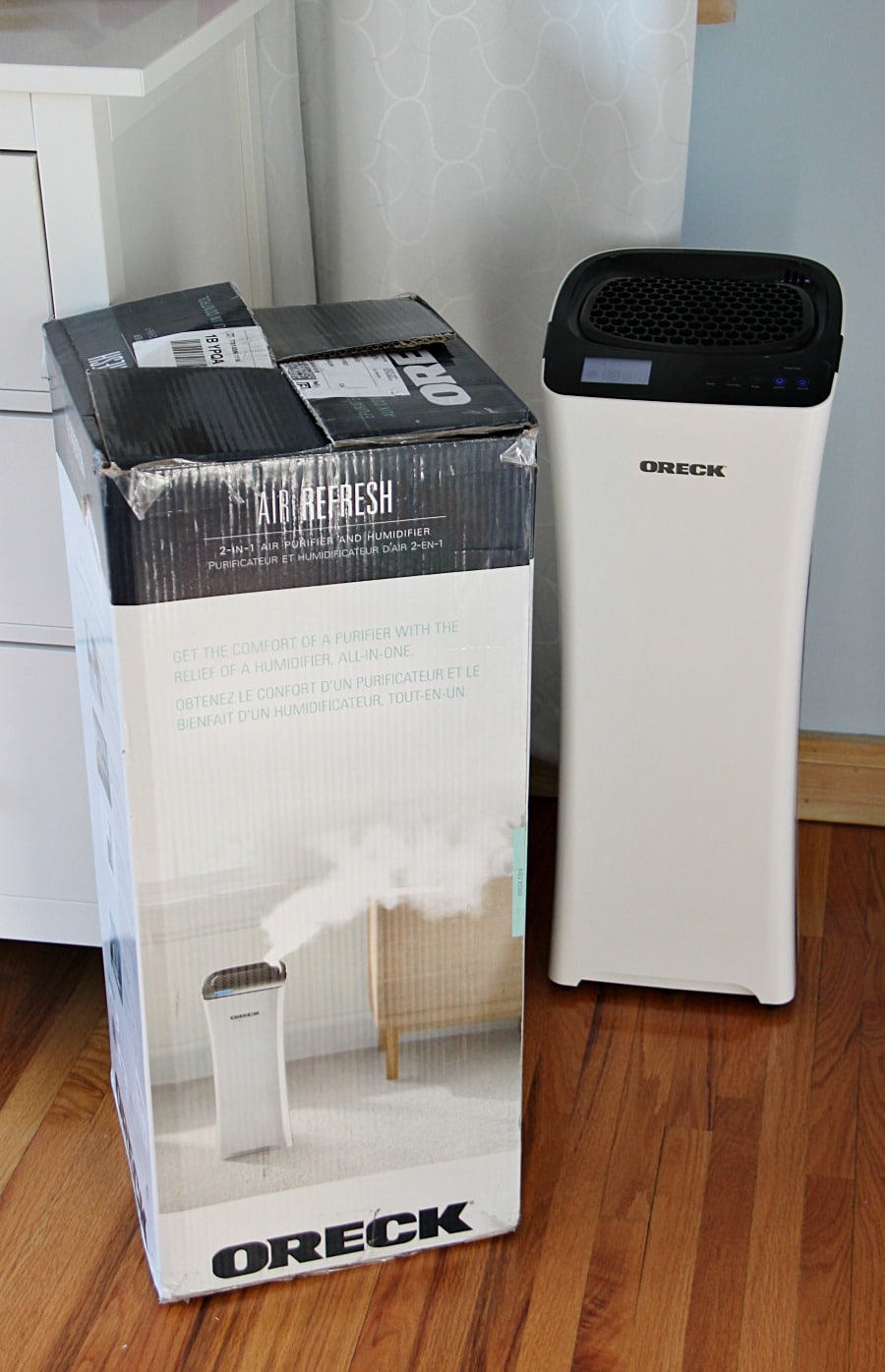 Needing fresh air in your home is something more and more people are realizing. Whether you live in an area with a lot of dust and pollen, or your home has pets indoors that may create a need for an air purifier, the Oreck® Air Refresh is the ideal choice to help make your home smell better while also eliminating some of your frustrating allergy symptoms.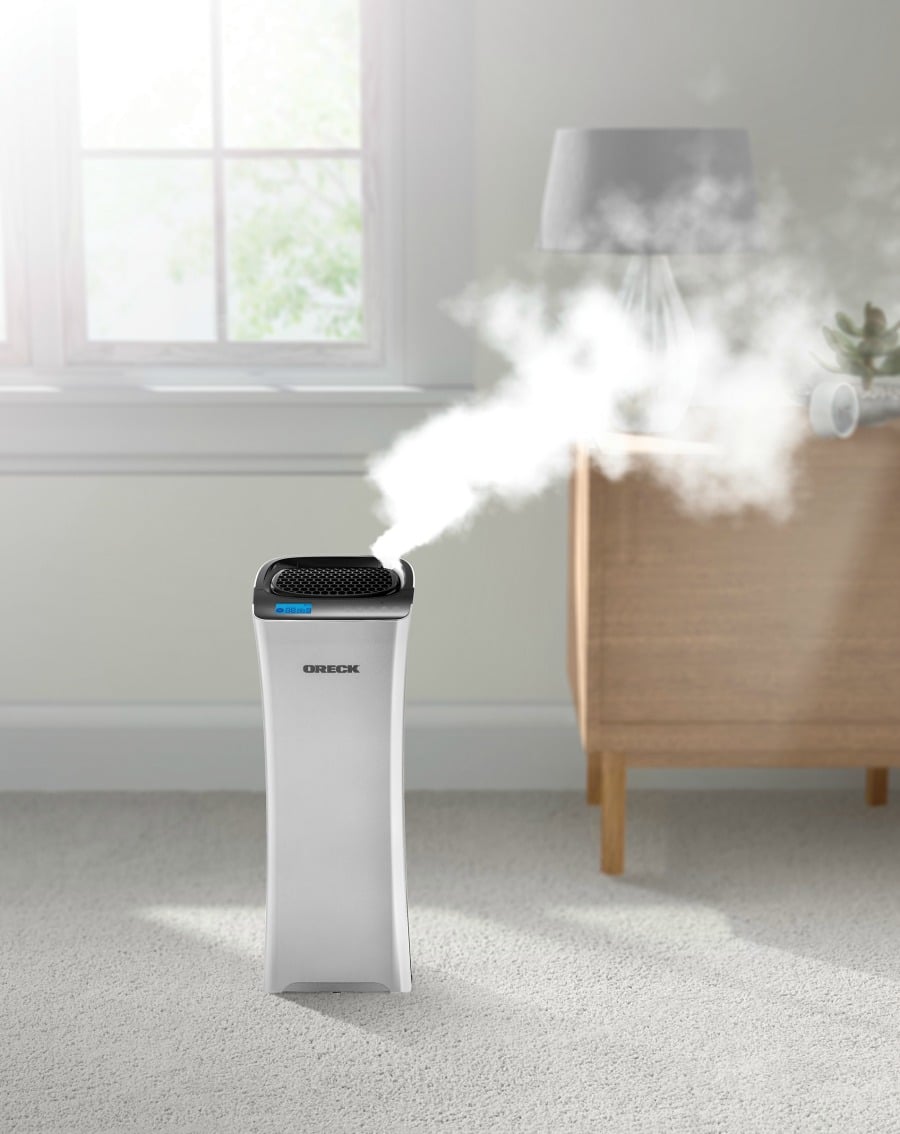 Follow Oreck on Twitter, Facebook, and Instagram for more details on their amazing products like the ORECK Air Refresh.
Disclosure: I was provided with product to facilitate this review. As always, all opinions are my own.