A story of a family across four generations, centered on the girl who becomes the woman (Jennifer Lawrence) who founds a business dynasty and becomes a matriarch in her own right. Facing betrayal, treachery, the loss of innocence and the scars of love, Joy becomes a true boss of family and enterprise. Allies become adversaries and adversaries become allies, both inside and outside the family, as Joy's inner life and fierce imagination carry her through the storm she faces.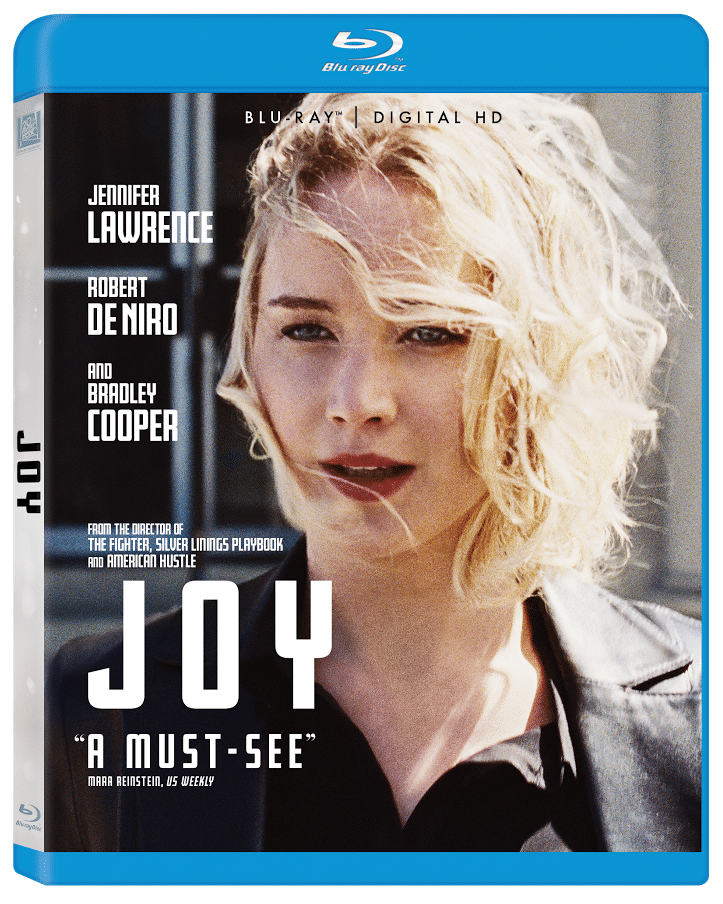 Joy is a movie that will showcase the trials and tribulations of Joy Mangano, who is a self-made millionaire. Mangano was a divorced mother with three children in the early 1990s when she invented the Miracle Mop and became an overnight success, after which she patented many other products, often selling on the Home Shopping Network and QVC. The film is a semi-fictional and inspirational portrayal of how Mangano overcame personal and professional obstacles to rise to the top.
Now Blu-Ray we are giving away a copy to a resident of Canada of the United States. See full details and Terms and Conditions on Giveaway Tools.