Do your little ones love playing with cars and trucks? If so, look no further than the latest Tonka Climb Overs Playsets for hours of fun! With the name Tonka behind these sets, you already know it will be quality, but once you watch your kids create and play you will realize why these sets in particular is a great choice.
I think it is vital to build imagination and creativity in our kids from a very early age. Play time is the ideal place to really help them use their imagination, and it gets no easier than using great Tonka toys to encourage natural creative play.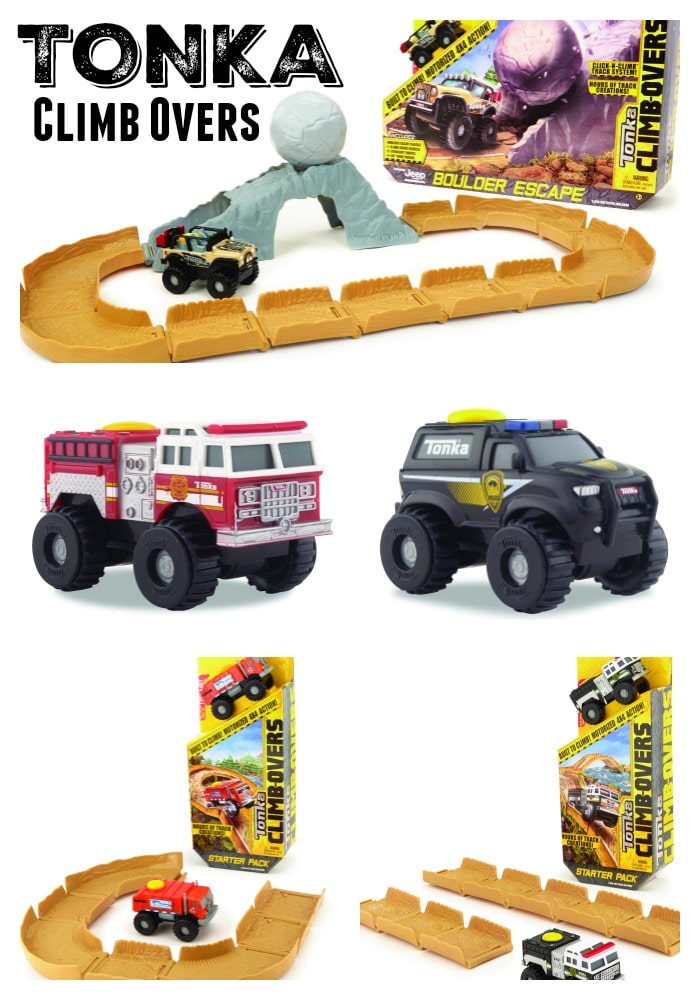 Tonka makes tons of great interactive toys, but their Climb Over playsets are a fun new concept for the younger crowd. Safe for ages 3 and older, these battery operated sets allow your younger kids to not only drive their favorite Tonka truck around track, but to imagine how they can overcome an obstacle in the way. Problem solving at early ages is great for building their confidence and creativity.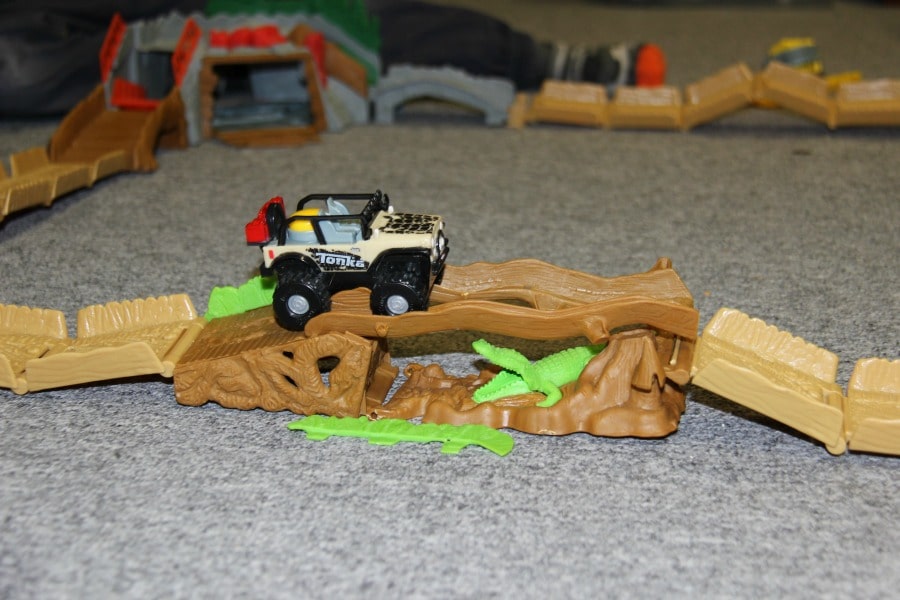 Here are some of the latest Tonka Climb Over Playsets available:
Boulder Escape Playset – includes a motorized Tonka 4×4 Jeep CJ7, the Boulder Escape Playset with hill and boulder that falls, and 8 straight tracks.
Ripsaw Summit Playset – includes a motorized 4×4 Jeep Wrangler, the Ripsaw Summit Playset with hill and crane with ball, and 7 straight tracks.
Croc Canyon Playset – includes Forest Ranger vehicle, 1 Croc Canyon playset with bridge and crocodile, and 2 straight tracks.
You can also purchase extra tracks and motorized vehicles separately to include in your Tonka Climb Overs Playsets play time. This allows you to easily build a fun set of toys that your kids can snap together and make their own. Being able to use their own ideas to set up an obstacle course is a great way to encourage their self-confidence and imagination.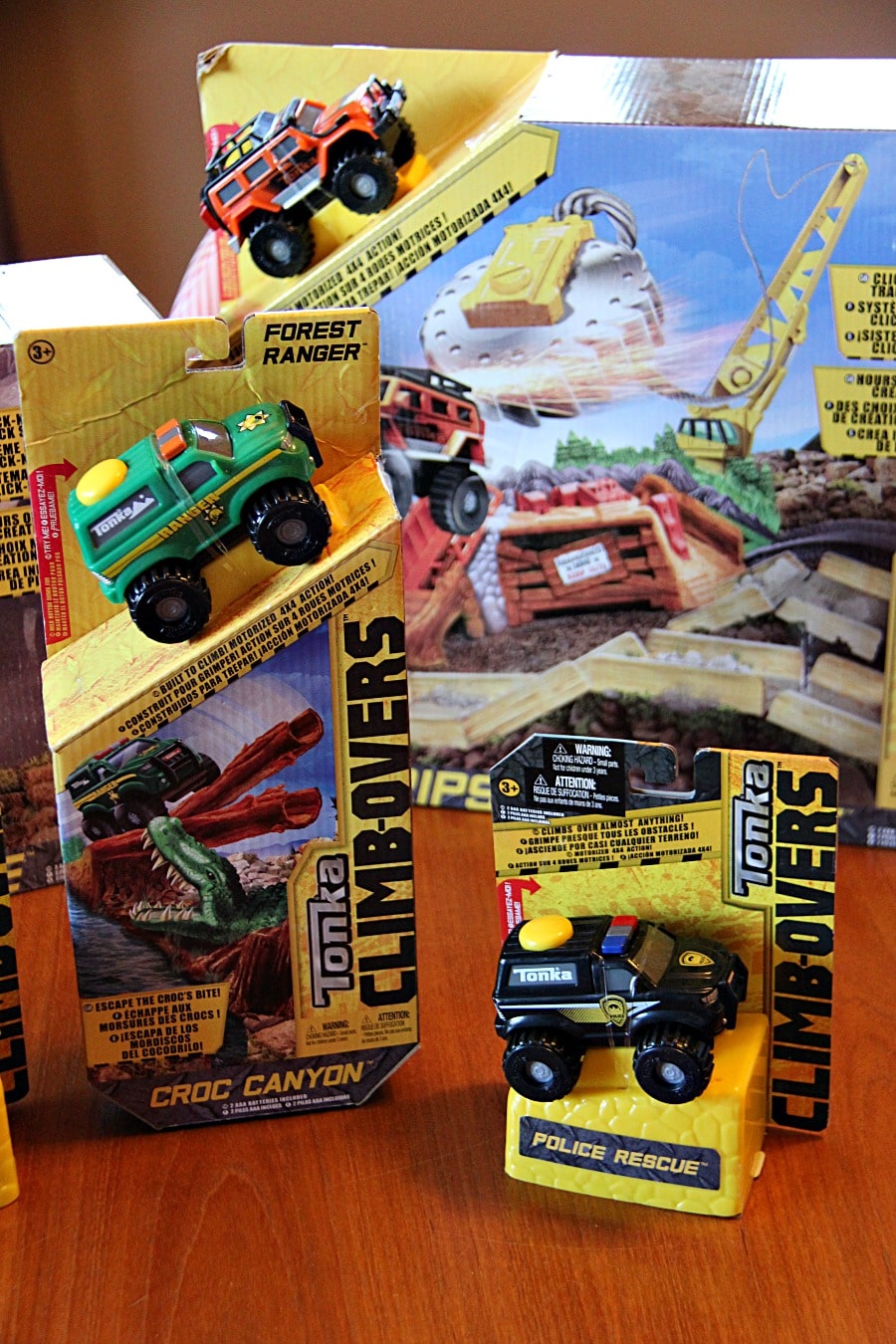 Kids can mix and match the tracks and individual playsets to create a fun maze of obstacles for their various Tonka motorized vehicles to maneuver. Giving your children fun, sturdy, and safe toys that also encourage great imagination and problem solving skills is one of the best ways you can make playtime educational. They are having fun without even realizing that these great Tonka toys are also teaching them life skills!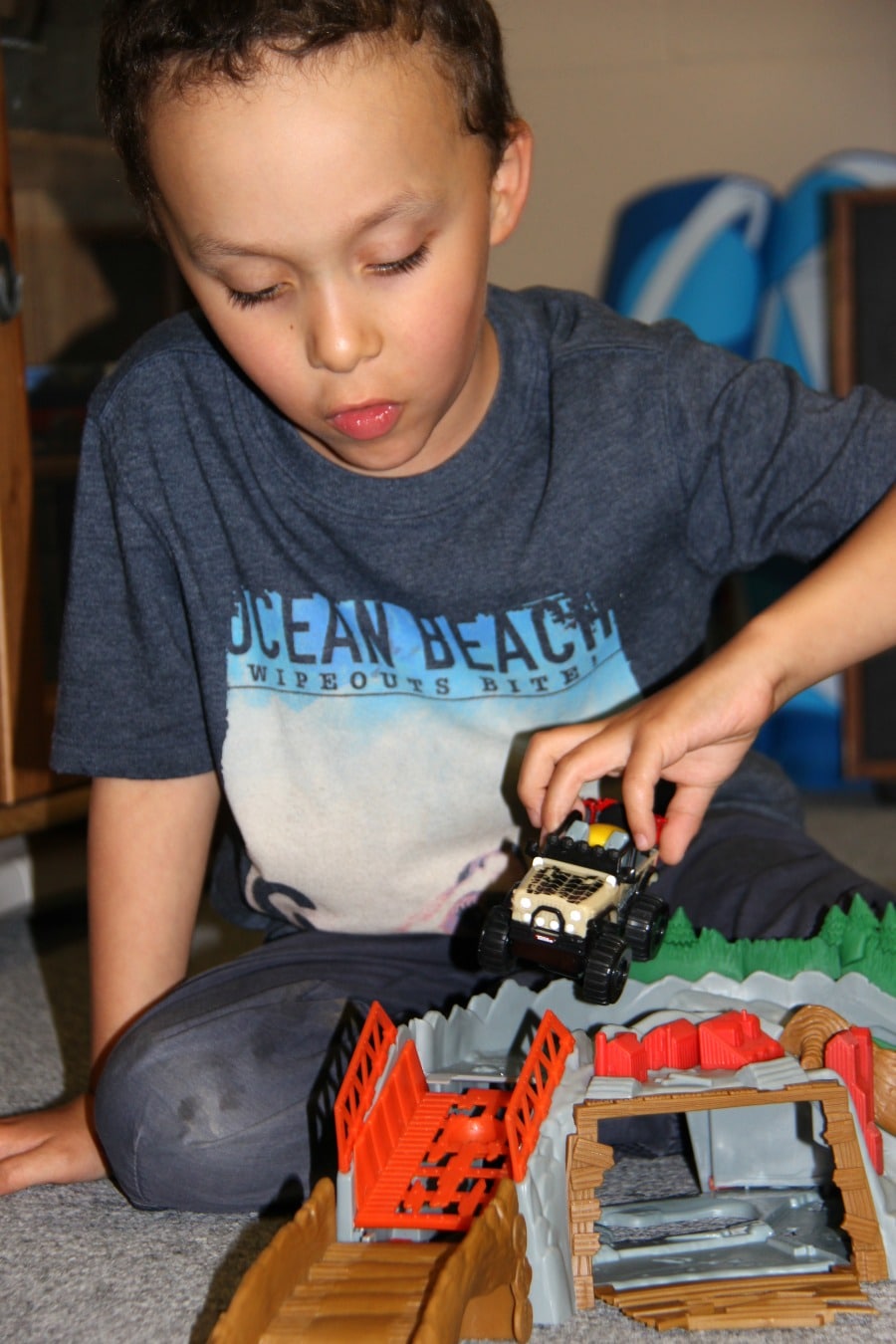 Find Tonka Climb Overs Playsets at Toys R Us and Walmart.ca.