As a tea lover warmer weather comes with a certain sadness that I won't be spending evenings curled up in my favourite chair sipping DAVIDs Tea Santa's Secret or Pumpkin Chai. But, warmer weather mean its time to switch to fruity favourites and iced tea. Now, DAVIDs Tea make Iced Tea even easier with their new Iced Tea Press.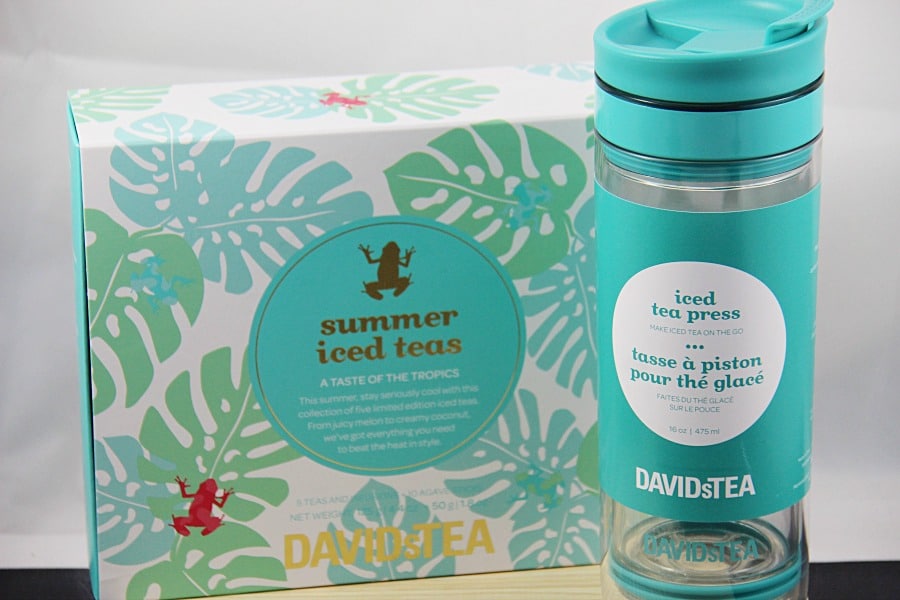 Combine your new Iced Tea Press with the Summer Iced Teas pack that comes with the following:
Five limited edition summer teas: Luscious Watermelon, Pom Diggety, Mango Fruit Punch, Caribbean Crush and Pura Vida
 10 natural agave sticks
The teas are packed in re-sealable bags to keep them fresh and each prepack makes about 2-3 cups of iced tea. It's the perfect gift to give and receive. Or, better yet, treat yourself! I love that Iced Tea is easy to make at home, portable and a great way for me to increase my fluid intake in the day without adding tons of calories.Plus, choosing a fruit iced tea without caffeine means I can share it with my boys as well. The perfect drink for a hot summer's day, a picnic at the zoo or an afternoon on the dock. Check out our new favourites Just Peachy and Caribbean Crush  two summer favourites you will love.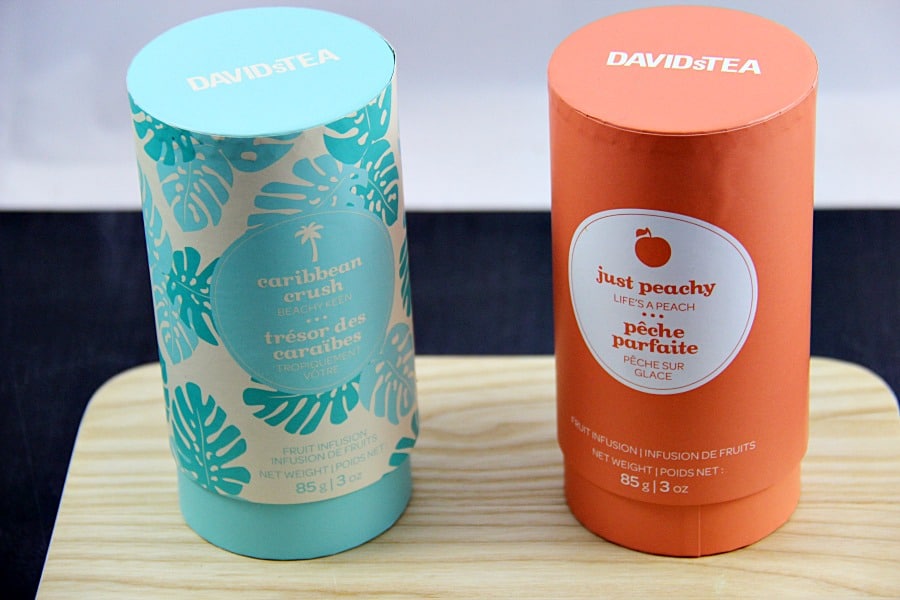 In addition to DAVIDs Tea Iced tea their summer collection features some delicious flavoured tea as well. Try the Mango Madness in this adorable Lovebirds Perfect Mug that comes complete with a lid and infuser. A great gift! Mine sits proudly at work and is the envy of the office.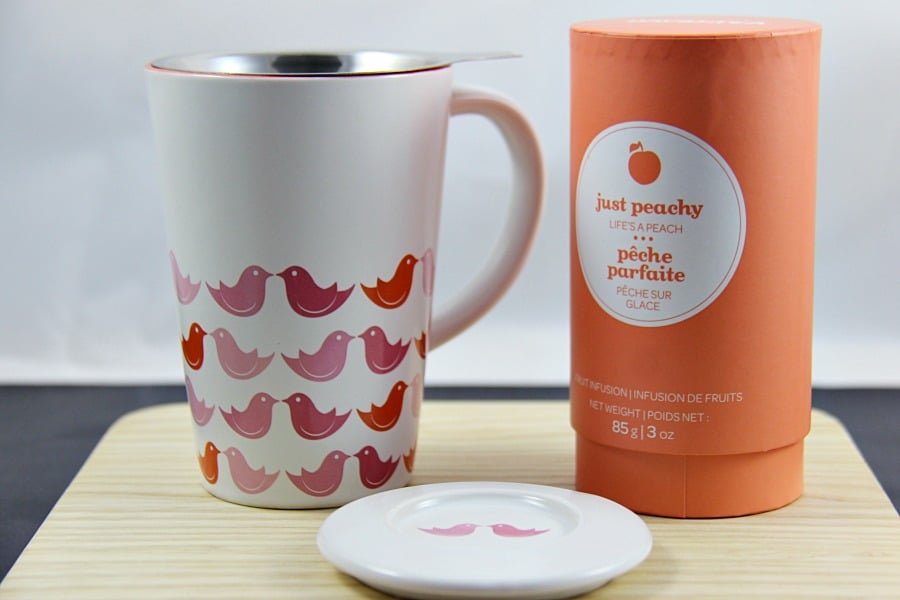 For more tea news follow DAVIDs Tea on Twitter, Facebook and Instagram
Disclosure: My tea loving self was provided with these products free of charge to facilitate my review. As always, all opinions are my own.