Sleep is an elusive thing in our household. We have been working on building healthy sleep habits since my boys were born. As preemies the hospital woke the boys up every three hours to feed them. This set a great schedule for feeding but not a good schedule for sleeping. Since they were incubators and then cribs we wanted to give them something to help create a familiar sound – that's when we put a Cloud B Sleep Sheep and for years they listened to it until they grew older and wanted to sleep with cars and trucks and stuffies.
Fast forward to two 6 year old boys with lots of changes in their lives and a desire for a nightlight and comfort. We tried putting glow-in-the-dark stars on the ceiling but that didn't seem to have the calming affect (or enough light) for my boys. enter the Dream Buddies™ the perfect nighttime companion for my children. With the constellations projected, the variety of colours and the small compact size (which is perfect for travel) we have loved the addition of Dream Buddies Sheep and Dream Buddies Bunny to help ease a fear of the dark while still having a soft plush toy to love.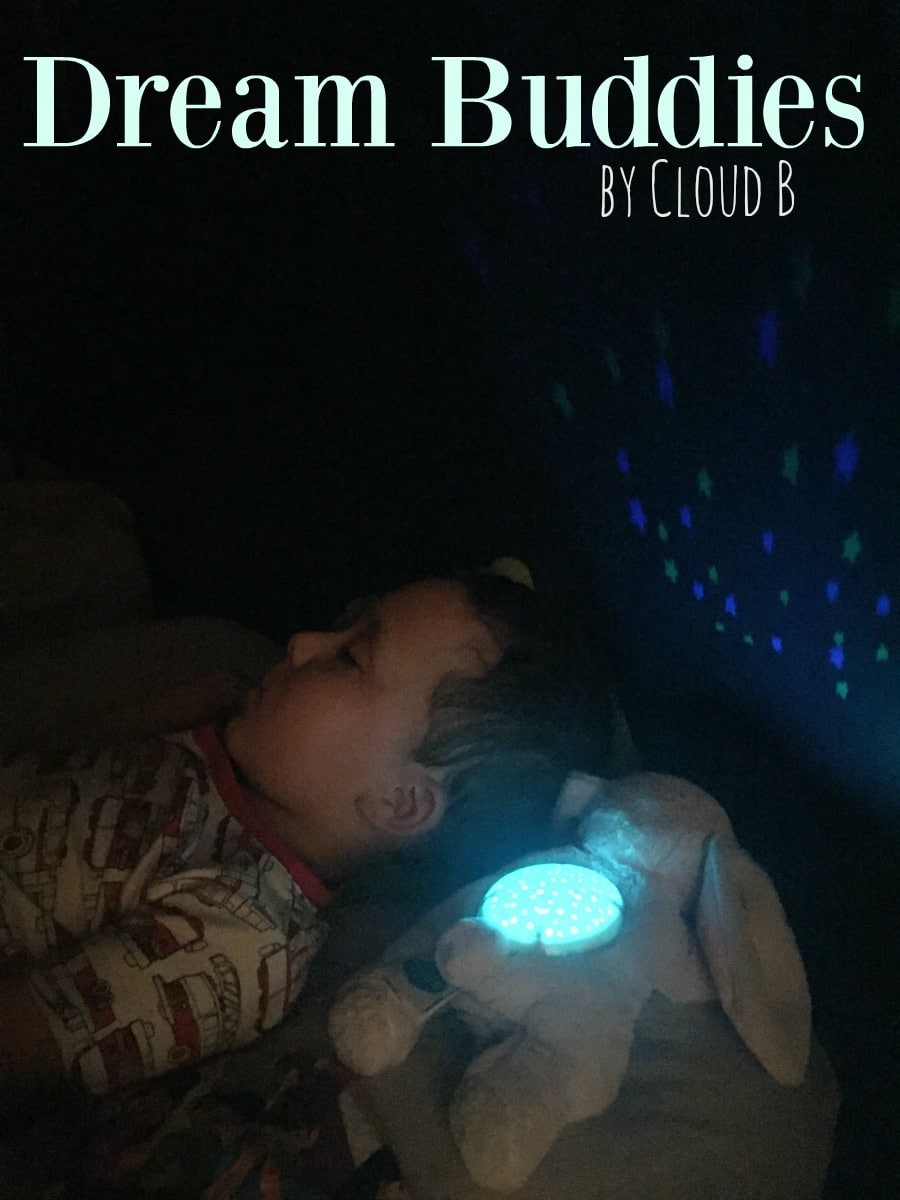 Dream Buddies are compact, ultra-plush pals that help ease children's fear of the dark by projecting a starry night sky onto ceilings and walls. From blue to green to amber, the slowly morphing colors will mesmerize your little ones and lull them into deep, sweet sleep. Dream Buddies are the perfect calming companions that your tiny tots can tote with them wherever they go.
If you are in the market for something for a new baby in your life – look no further than these Hugginz™ Musical Plushie toys. With a beautiful soft melody and adorable plush bodies you can't help but love them. Plus it contributes to healthy sleep for kids and that is a gift that keeps on giving!
Cloud b Hugginz Musical Plushies are compact, calming companions that lull your little one to sleep at home, during long-distance travel, or a trip across town. Much more than an ordinary stuffed animal, Hugginz Musical Plushies have a secret sound box that's easily activated by your child for melodies that mellow their mood. When baby pulls on the plush star a soothing lullaby begins to play. Perfect for activity gyms, car seats, strollers and cribs.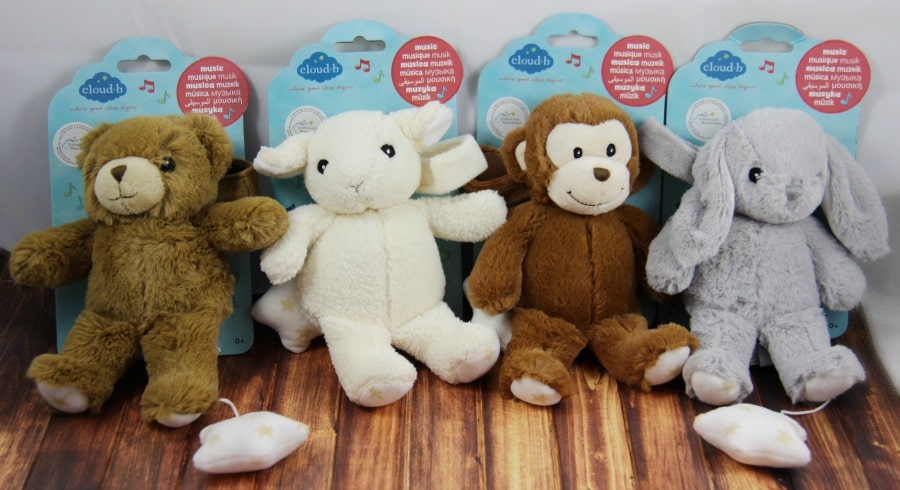 With toys that focus on sight, sound and touch your baby/child will love adding them to their nighttime routine.
Disclosure: I received product from Cloud B to facilitate my review. As always, all opinions are my own.