Mother's Day is almost here, and this year the special Sunday falls on May 8th. While Mother's Day has always traditionally been an occasion on which we celebrate our mothers, recent years have seen loving individuals honoring all the special women in their lives who are mothers. Some of us are blessed to celebrate multiple mother figures, whether it's our mom, mother-in-law, grandma, aunt, or stepmom. So much love goes into raising a child, and if you've been gifted with the presence of strong, loving female figures, make it a priority to let them know how appreciated they are. Make sure you celebrate every special mom you know this May 8th occasion with the perfect Mother's Day gifts. If you are looking to make your own gifts check out our 37 Mother's Day Crafts and Gift Ideas.
Celebrating the Women in Your Life on Mother's Day
New Moms
Do you know a first-time mom who will be celebrating her first Mother's Day? Make sure she starts the holiday off on the right foot and do the day up right. Whether you get a special blanket quilted with her little one's name, send along a basket of indulgences that will help her handle the tired days after a sleepless night up with the baby, or take her out for a fun celebratory meal, she'll be sure to cherish it.
A Special Get Together
Bring all of those honorary moms you'd like to celebrate to one place this Mother's Day weekend. Invite them all over for a light brunch and surround yourself with the powerful women you love and that have made the greatest impact on your life. You can put together sweet little goodie bags filled with fun trinkets; perhaps a note for each woman detailing how grateful you are to have had them in your life, or you may want to plan your get together for the Saturday before, to reserve the special Mother's Day celebration for your mom if you think she'd rather not share her special time with you and your immediate family.
The Flower Tradition
The flower industry does booming business on Mother's Day, and it should come as no surprise. The arrival of fresh, vibrant blooms is enough to bring a smile to anyone's face, and if you have a bevy of honorary moms you'd like to appreciate this Mother's Day, this might be the perfect way to let each one know you're thinking of them. Simple to arrange and deliver, this is one of the easiest routes for celebrating them. If she's not a flower gal, order some chocolate treats from MoonstruckChocolate.com.
Make Your Own Greeting Cards
You might find it a difficult task to find the perfectly worded and titled card for the honorary moms in your life, so set an afternoon aside and create your own. Whether you need a card for your best friend's mom who has been there for you for your teenage years and beyond or for a special teacher who will forever be in your life, taking the time to make something handmade will touch any recipient. If you need help coming up with inspiration, a simple Google search will get you started, and you can always borrow sweet sentiments from cards you see at the store.
Celebrating Your Wife
If you're a proud dad and husband looking to thank your wife for all the love and effort she gives to you and your children, consider a gift of personal time for her Mother's Day celebration. She gives and gives all year long, and she deserves to take a load off and get some proper relaxation. You can offer to take the kids for a day and keep them entertained while she does whatever is on her most wanted list. It could be a trip to the spa, uninterrupted time with her friends, or simply some quiet time in the oasis of your bedroom. Whatever is on her list, make it happen. It could be that you whisk her away for a special weekend together to reconnect the weekend before or after Mother's Day for your own personal celebration. You know her best, so determine what would make her heart the happiest and do your best to ensure it comes true.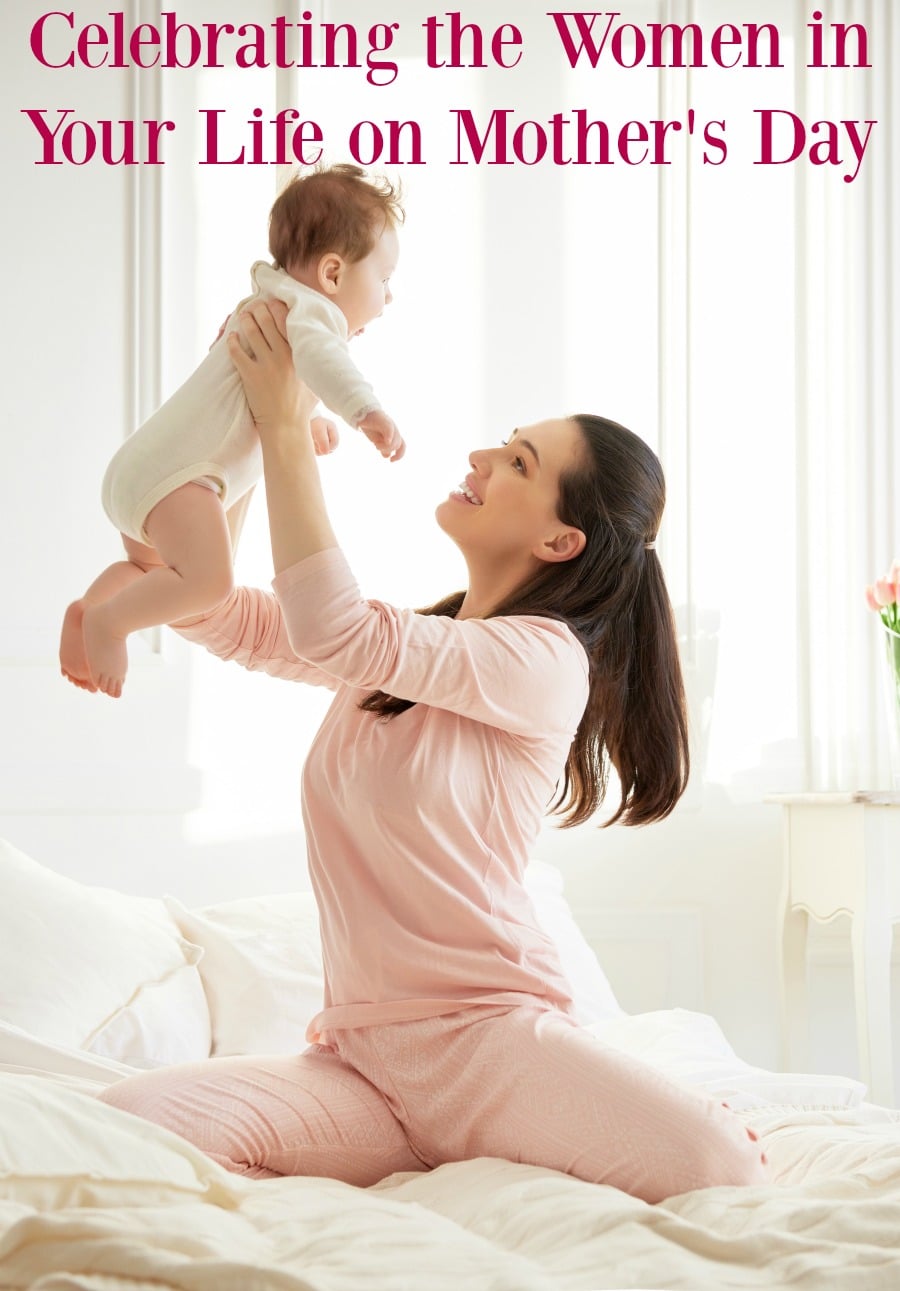 With less than month until Mother's Day, it's time to start planning and gathering celebration supplies. Sit down, write a list of all the wonderful mothers you know that deserve your gratitude and determine ways you can make each of them feel extra special this May.