As a kid going to the dentist was one of my favorite things to do. I loved my dentist and thought seeing my teeth and the inside of my mouth was super cool.
Since I loved my dentist, Dr. King I wanted my boys to have the same experience when visiting the dentist. Oral hygiene is so important and starting at an early age is essential to build healthy habits for a lifetime. I take pride in my teeth and love smiling.
I would hate for my boys to feel ashamed of their teeth or not feel comfortable with their smile. So, when it is time to visit the dentist I focus on making it a positive and fun experience. Since going to the dentist is the best way to detect oral (and overall) health problems you might not know you have.
Plus, dental diseases, including tooth decay, are easier to treat and cost less time, pain and money if detected early. So for the best care for your child, it's important to get to the dentist early and regularly from a young age.
How to Make Your Child's First Visit to the Dentist Fun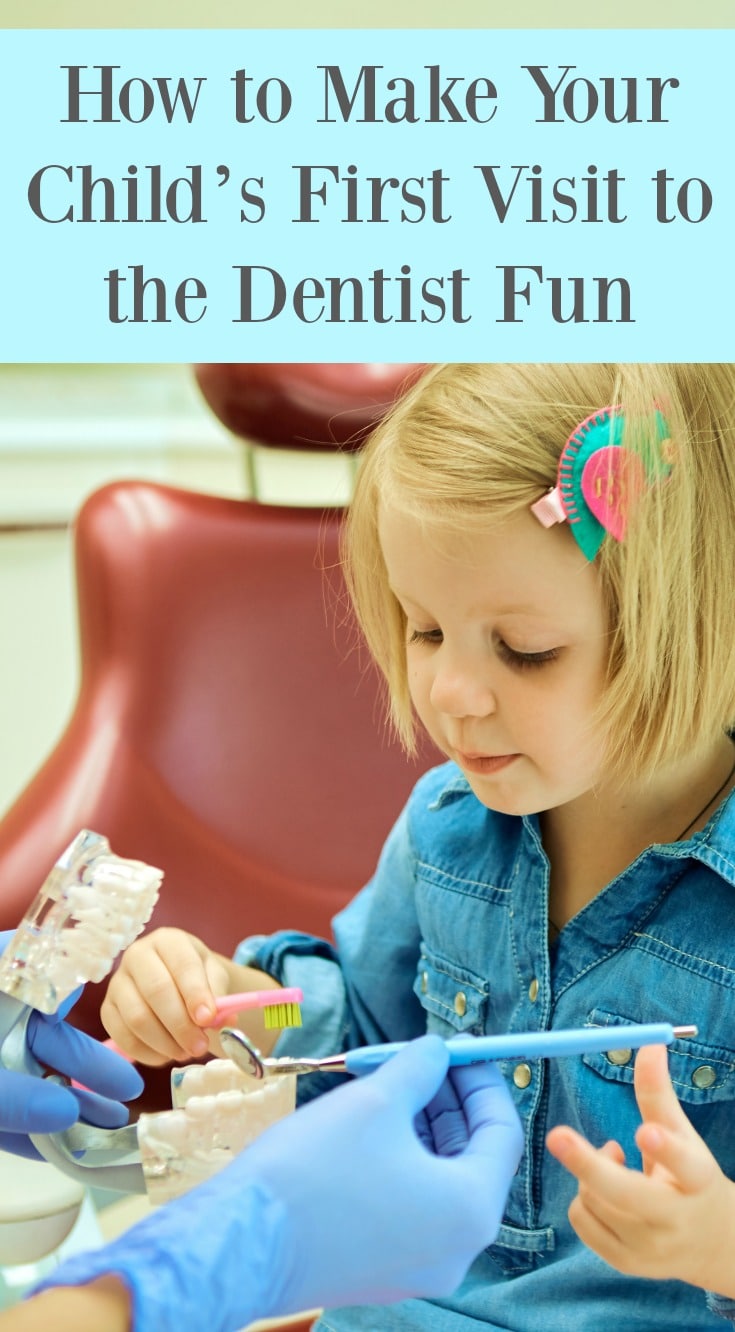 1. Introduce your dentist to your children before their first visit to the dentist.
One way to do this is to have your kids come with you for one of your appointments and watch what the dentist does. Make it fun, notify your dentist ahead of time so they know to take some extra time. While my boys had a million questions my hygienist was super patient and answered everything. My boys marveled at the x-ray of my teeth and were fascinated by the equipment.
2. Learn all about the dentist before their first visit.
We read a few books including Going to the Dentist
and talked about all things teeth while we read The Tooth Book
there are also lots of kids tv programs and apps out there that focus on going to the dentist. Books and other sources give kids lots of mediums to ask questions and understand the dentist before their visit.
3. Explain what will happen during the visit
I knew that my boys might be scared of the noises and the dentist wearing a mask and gloves so we talked about why that would happen. If you can anticipate anything that your son/daughter might be unsure of focus on those as positive things so they feel comfortable with anything that might be different for them.
4. Set the tone of excitement and fun
Kids pick up on our emotions. Regardless of how you feel about the dentist sharing good stories and speaking positively about the experience makes it fun. Maybe plan a non-food reward for once you're done. We even drew a picture for the dentist and gave it to her when we got there.
It's time to get into the spirit of Oral Health Month and to "Make Your Teeth a Big Deal" call your dentist to make an appointment.
Don't have a dentist? Click here to find a dentist in your area. (http://bit.ly/OntDA4)
Disclosure: Although this post has been generously sponsored by The Ontario Dental Association, the opinions and language are my own.