Nutrition labels were something I didn't pay much attention to for many years. I picked up my favourite items and enjoyed them without much thought about serving size or the nutrients that were in my food. I knew I wanted to eat fresh food but that packaged food was something that was also a part of my diet. Over the years I have spent more time understanding and deciphering nutrition labels to make the best choices for my family and I.
Nutrition labels can be deceiving. Two items may appear to be the same but on closer inspection they were actually vastly different. For this post I've donned my detective cap, grabbed my magnifying glass and sought to uncover the truth behind nutrition labels.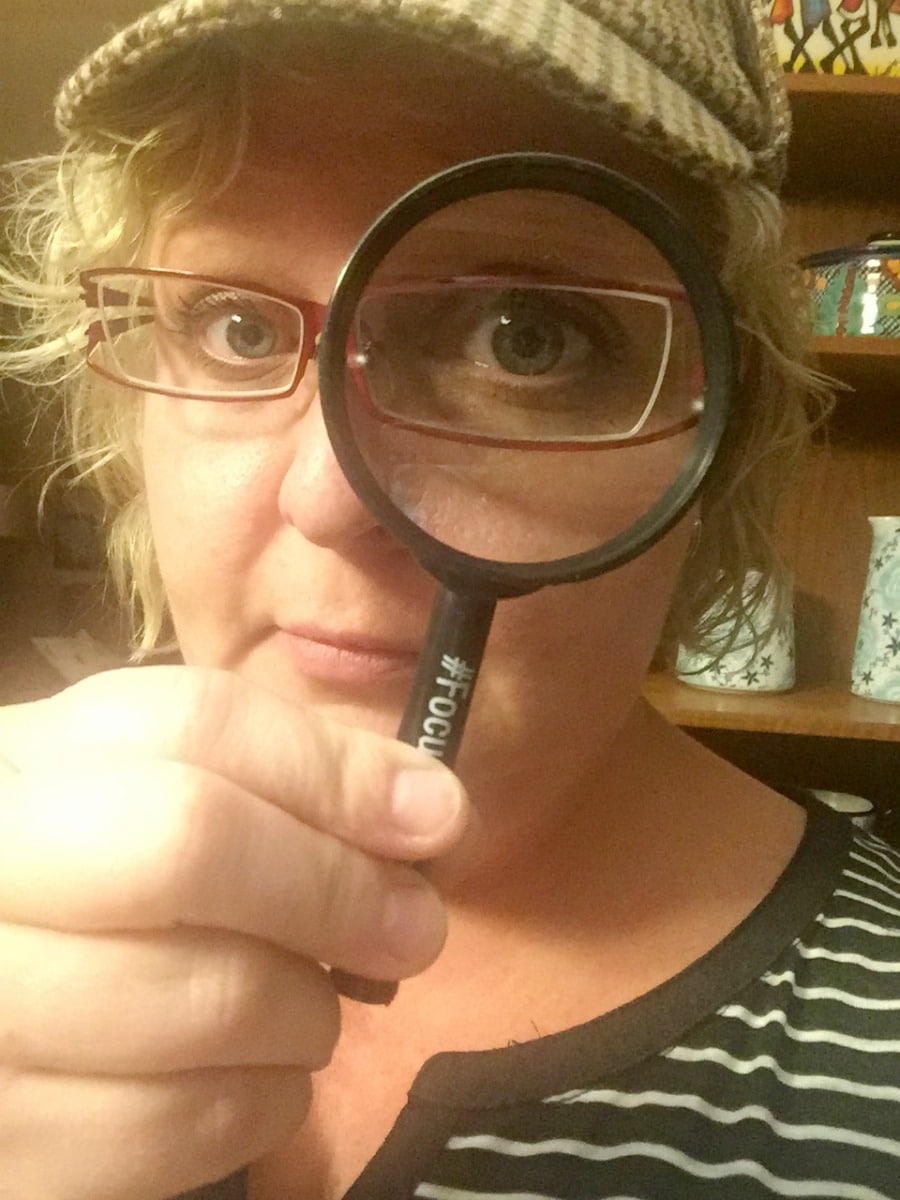 You don't need to be a detective to focus in on the most important parts of the nutrition label. Serving size, Percent Daily Value and Nutrients. When choosing food ensure that you are calculating based on serving size. If you are comparing two items and one is for 1/2 cup and the other is for 2/3 cup you need to make conversions so you are able to adjust the numbers.  With percent daily value check to see if your choice has a little or a lot of a nutrient. For example, you would want a lot of fibre but a little sodium. Let's check out an example. Check out all of the facts but visiting Canada.ca/NutritionFacts
I was given two different boxes of crackers. Cracker A and Cracker B. Similar items but not very similar nutrition labels.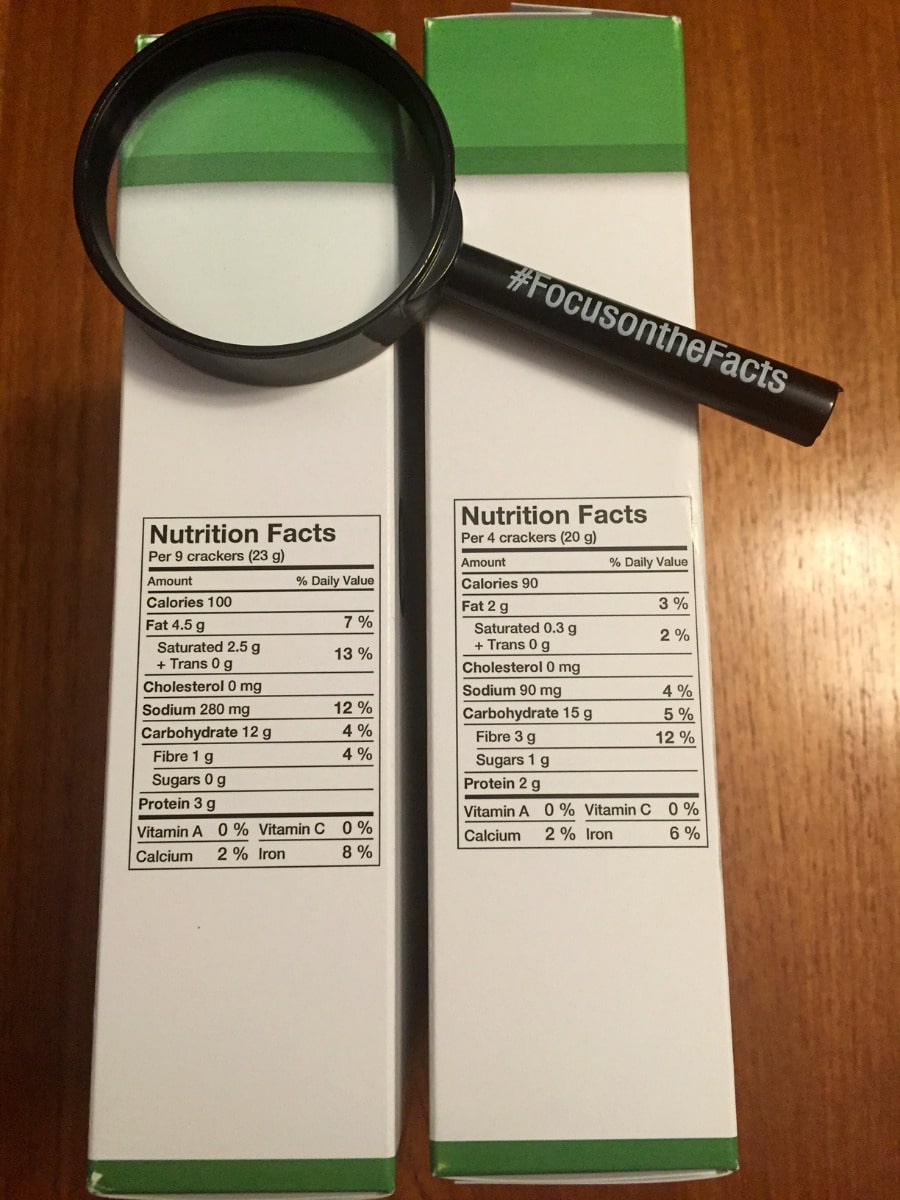 Cracker A has a serving size of 9 crackers (23 g) and high PDV (Percent Daily Value) of Saturated Fat and Sodium whereas Cracker B has a serving size of 4 crackers and high PDV of Fibre. Which one is a better choice? I would say Cracker B because it's lower in sodium, fat and saturated fat and higher in fibre. But I need to make sure I'm taking only four crackers and not a whole handful!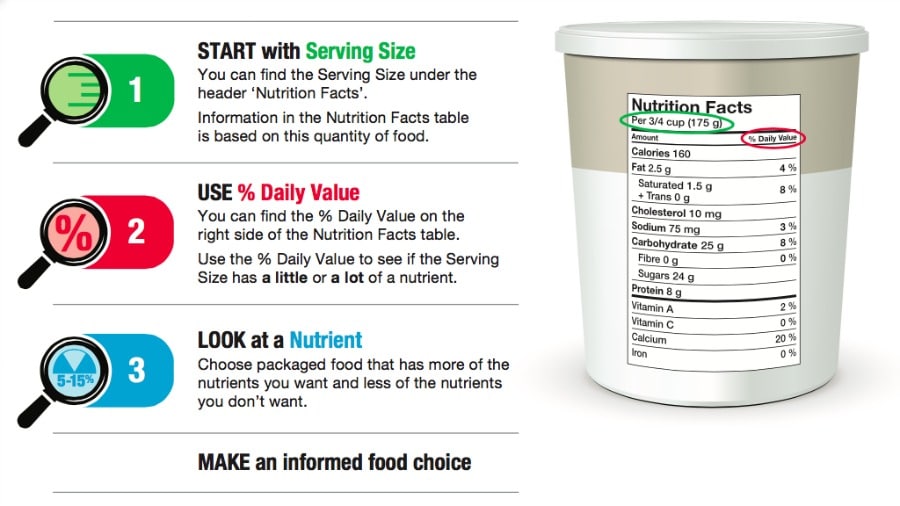 While my boys are still young I am trying to reinforce healthy eating habits and informed choices. We had fun examining the labels and identifying which product was the best choice for us. Cereal is a big one in our house as I am always encouraging cereal with high fibre and low sugar. With some extra sleuthing we found one that we all love the ingredients and the nutritional information.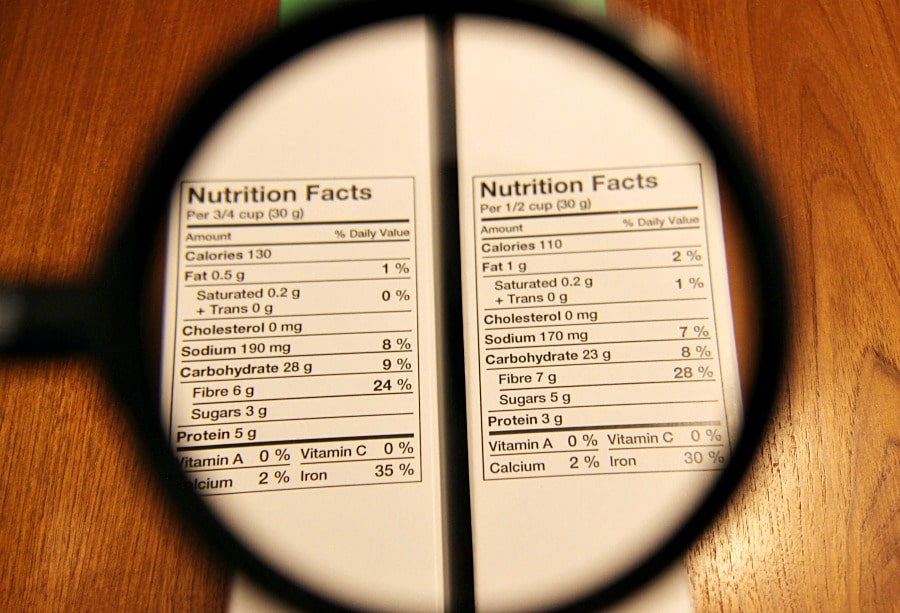 To recap – start with Serving Size, found under the header "Nutrition Facts"; then look at Percent Daily Value (% DV) on the right side of the Nutrition Facts Table; then use the % DV to see if the Serving Size has a little or a lot of a nutrient – 5% DV or less is a little and 15% DV or more is a lot. Choose foods that have more of the nutrients you want like fibre and calcium, and less of those you don't want, like saturated and trans fats and sodium.
If you focus on the facts you will make an informed decision about the food you consume. Check out the Nutrition Facts Education website for more info and downloadable info sheets.
Disclosure: This post was sponsored but as always all opinions are my own.