If your wedding anniversary is coming up, no matter if it's your first or your 30th, make sure you make this year's occasion memorable with one of these fun, fresh ways to celebrate. Far too many couples do the same thing year after year, but it is fun to try something new.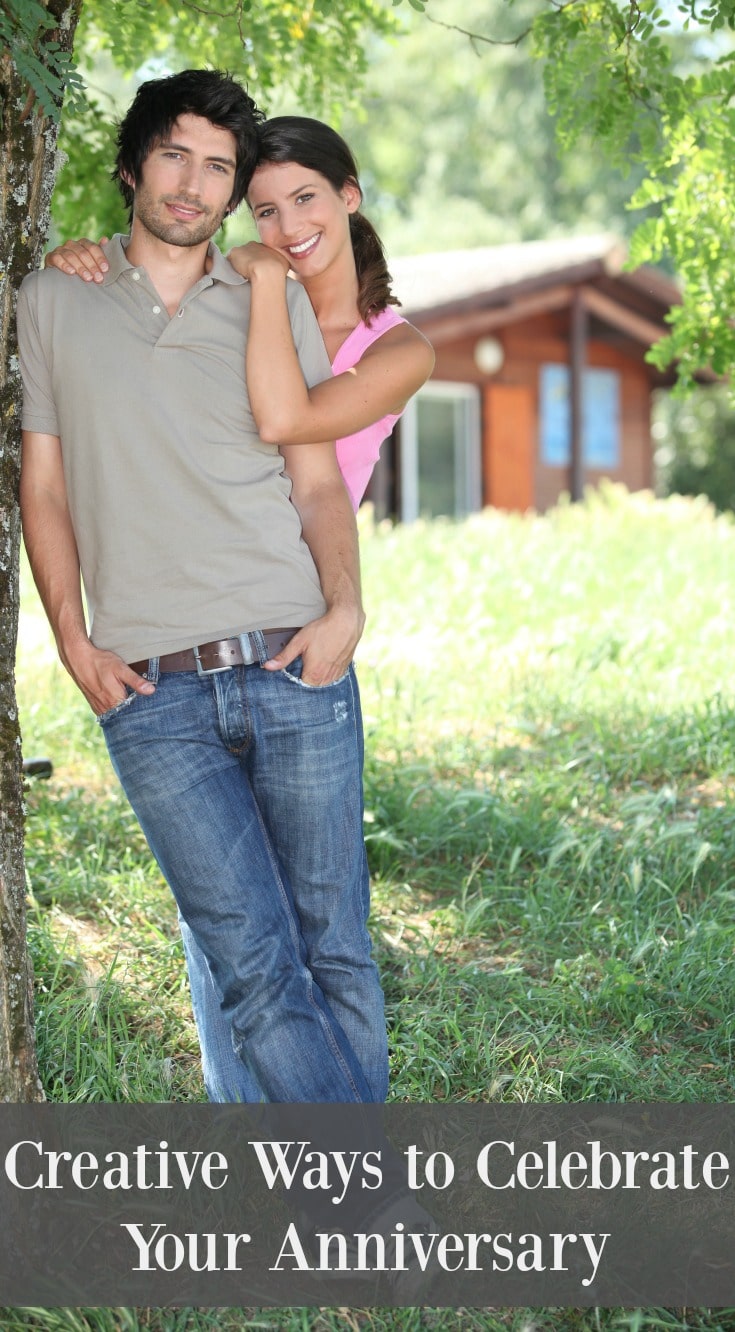 Creative Ways to Celebrate Your Wedding Anniversary
A Cooking Class
Instead of heading out to your normal restaurant spot, become chefs extraordinaire and take a fun cooking class to really heat things up on your anniversary. There's a cooking class for every type of fare imaginable; from Asian-inspired cuisine to down home American favorites, you'll find something that will appeal to both of you. Get your hands dirty and the laughter flowing as you prepare an appetizer, entrée, and dessert, then really make it romantic by feeding your culinary creations to each other.
Recreate Your First Date
Think back to the butterflies, the nervousness, the anticipation of meeting someone new and the thoughts of the potential future you might have. Look back on your first date. Where did you go, and what did you do? How did you feel? If you want to capture that magic again, do your best to recreate that night with your sweetheart. If you can remember what you wore (and you still have it) don the same outfit for your "second first date". If you don't have it anymore, try and mimic the look as best you can. Get ready separately from your spouse, and do the whole "pick up" from the front door as if you've never met. This is your chance to relive that beginning magic that made you two initially fall in love, so make the most of it.
Bust a Move
Few things are as romantic as the classic art of dance. If you're wanting to find a fun and fresh way to celebrate your anniversary, look to the romancers of old and book a couple's dance class to really learn how to bust a move. If you're looking to celebrate your anniversary on a budget, there's no reason you can't stage your own dance in the comfort of your home. Move all of the furniture out of the center of your room, dim the lights, light up the fireplace and put some of your favorite tunes on blast. For an extra bit of romantic sentimentality, have a classic movie playing in the background like "Swing Time" with Ginger Rogers and Fred Astaire.
Cabin Fever
If you want to spend a few days refocusing on each other and working on your connection, what better way to do so than disconnect yourself from the busy world of responsibility? Take a vacation out into nature for a cabin weekend that will serve as both a pampering vacation and a way to get back to natural roots. Leave your phones out of sight throughout the weekend, keep the television off, and relax with the slow life. Read your favorite books aloud to each other, go for a hike, and bask in the warmth of each other's company.
A Trivia Night
Spend your anniversary doing the things you both love. If that's trivia, then head out to a local pub trivia night to work together on winning a fun prize. With questions spanning from pop culture to historical dates you're pretty sure are made up, this is your chance to show off to each other. Work as a team to bring the other couples down while enjoying a pint or a glass of wine and make the evening memorable, hopefully by walking away with a trophy.
When it Comes to Gifts
Finding anniversary gifts can be tough, especially if the year of marriage you're celebrating doesn't have a traditional theme to follow. If you're struggling to find the right gift, my best advice is to get something personalized. Not only is it thoughtful, but you can pretty much personalize any item to make sure you're giving a practical gift that your spouse will get plenty of use from. Think customized charm bracelets for her, personalized golf balls from him—really the options are endless. Another fun option is to buy tickets for an upcoming event that you'll both get a kick out of, whether it be the big game or a traveling musical theater production.
If you're celebrating your anniversary soon, mix things up with one of these creative and unique anniversary date ideas sure to heat up the romance in your relationship. Planning on a special dessert? We think our Mini Nutella Cheesecakes with Oreo Crust is the perfect dessert to celebrate your wedding anniversary.