Planning a staycation? There's no better time to enjoy vacation in your local community. With these ideas you can save money, have fun and enjoy local travel and experiences.
7 Tips for a Great Staycation
While many of us dream of far flung travels a staycation might be exactly the type of 'getaway' you need. Here are seven tips on how to fully enjoy a staycation (perhaps you can even try one a day), without the stress and exhaustion that international travel can cause.
Think of it as being a tourist in your very own city or province. You can stay indoors, cozy and warm, or get outside and enjoy an adventure.
Plan an indoor excursion. Take a trip to a museum, gallery or science centre (to name a few). Whatever your interest may be – from antiques and art to science and nature – there is an exhibit for you.
Visit a local ski resort. Take a day, or two, to hit the slopes with your family; you can ski, snowboard, snow tube or hike, the options are endless.
Tip: If you have family members who are motion sensitive, GravolTM Quick Dissolve Chewables (available for kids and adults) are an effective and convenient option to treat nausea, vomiting and dizziness, so you can get there more comfortably and with less worry. (Don't take GravolTM chewables and drive, as GravolTM Quick Dissolve Chewables may cause cause drowsiness).
Unwind with a good book. With hectic lives and busy schedules, sometimes we don't have time for the simple things in life, like curling up with a good book. If you have readers in your family, take advantage of some down time and let your mind be captivated by a new story. For younger kids, colouring or picture books might do the trick!
At-home makeovers. Be your own glam squad and grab those nail polishes, make-up powders, sparkle eye shadows, styling tools and last but not least…BatisteTM Dry Shampoo! It's perfect to use between washes and easy to use.  Applying quick burst revitalizes hair and removes any excess oil, adding body and texture.  With the new limited-edition BatisteTMElla Henderson Sweet & Seductive Dry Shampoo, you'll feel like a celebrity, with hair that looks, feels – and smells – great!
Crafts, puzzles and games galore. Now you have time to get into a new project with your kids that could take a few hours or few days, you decide.
Try new recipes. The March break can have us feeling refreshed and rejuvenated, inspiring us to tackle that new recipe you or your kids have been wanting to try. Whether it's a batch of cookies – or a yummy stew – take advantage of your time. It might end up being something you love!
In addition to all the good food you'll cook up, make sure all family members get the get their daily recommended nutrients by taking VitafusionTM Men's or Women's Complete Multivitamin and Lil'CrittersTMGummy VitesTM for kids.
Get outside. Go for a walk, a skate at a local rink and maybe pop into a coffee shop to escape from the cold and warm up with a delicious drink.
Enter to win a Staycation Prize Pack!
Your pack includes:
Vitafusion™ Women's Complete Multivitamin
Vitafusion™ Men's Complete Multivitamin
L'il Critters™ Gummy Vites™
Ella Henderson for Batiste™ Dry Shampoo
OxiClean™ Versatile Stain Remover (not pictured)
Arm & Hammer™ Truly Radiant Clean & Fresh Paste (not pictured)
Arm & Hammer™ Spinbrush™ Truly Radiant™ Clean & Fresh Battery Brush (not pictured)
Arm & Hammer™ Spinbrush™ Paw Patrol Battery Brush (not pictured)
Arm & Hammer™ Spinbrush™ Disney Descendants Battery Brush (not pictured)
Nair™ Wax Ready-Strips Legs & Body (not pictured)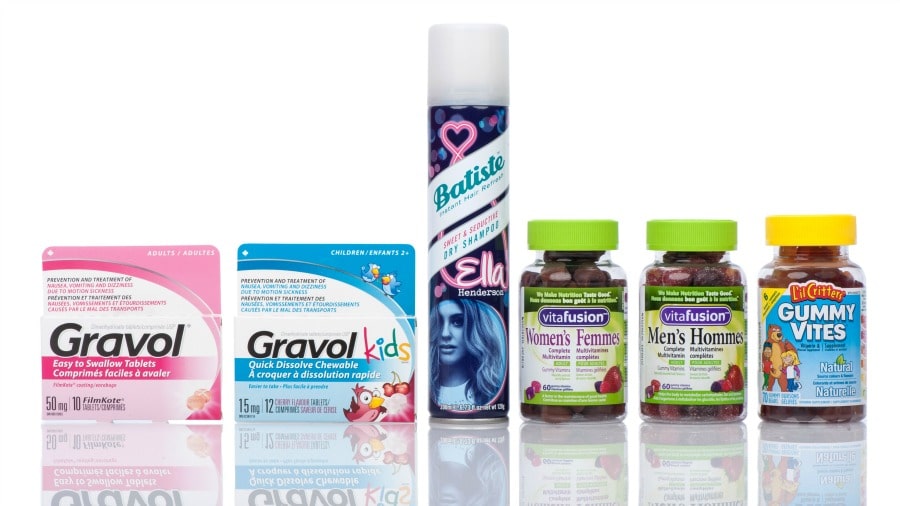 Value: Approximately $80
Contest is open to residents of Canada 18+ and ends March 31 at 11:59pm.
What are your favourite staycation ideas?