Finding the right gift for my boys at Easter has always been a challenge. While I love to give a bit of chocolate they get so much at the neighborhood Easter Egg Hunt that they don't need anymore! So, I focus on non-chocolate Easter gifts and this year I have the ultimate Easter gifts – Playmobil Eggs! Hours of fun are captured inside the plastic egg filled with a fun Playmobil scene. And with a coin slot on the bottom the egg itself doubles as a coin bank.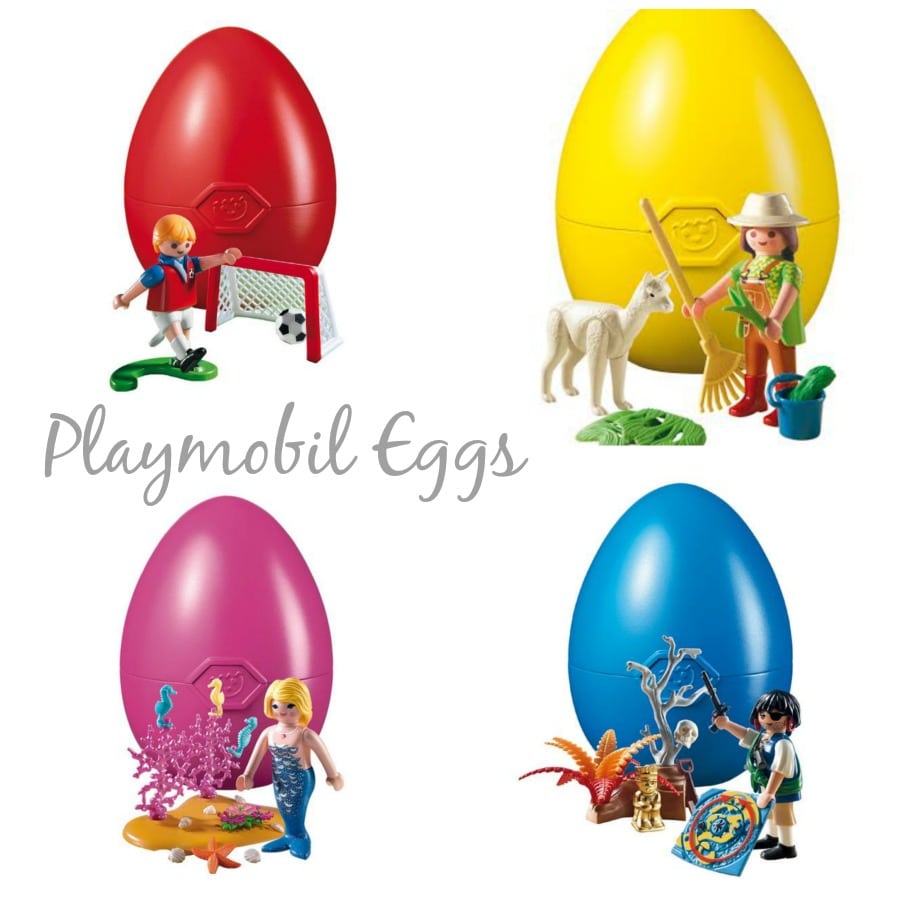 Playmobil Eggs
With four Playmobil Eggs to choose from there is something everyone will love. A Pirate, A Zookeeper, A Mermaid and a Soccer Player. We had the privilege of trying out all four and my boys even chose to bring two of them to Florida with us!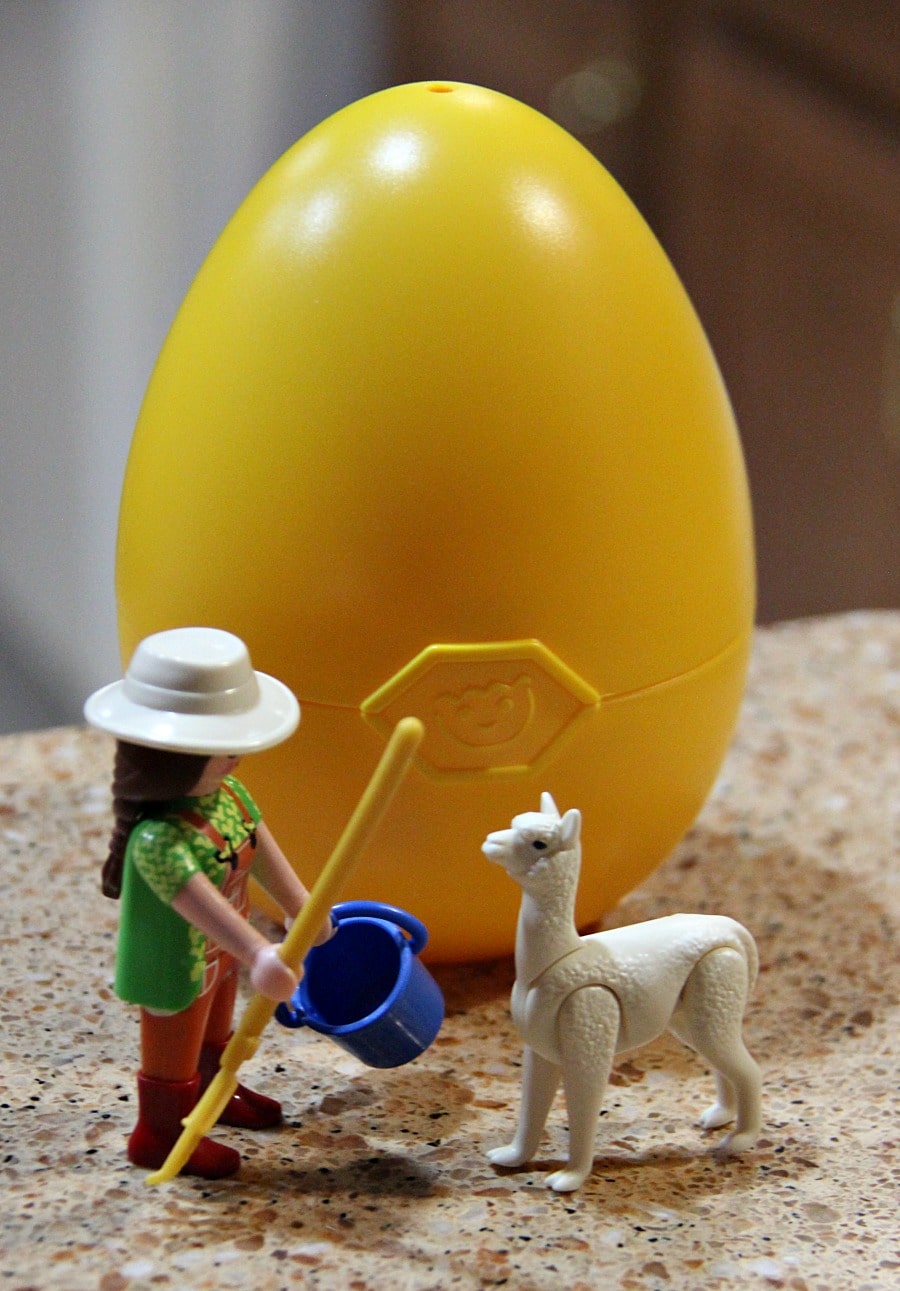 This adorable Alpaca has been everywhere this holiday – even the beach! And many a goal has been scored with this Soccer Player – love how fun it is to score a goal. Also love that they are self contained and great for travel.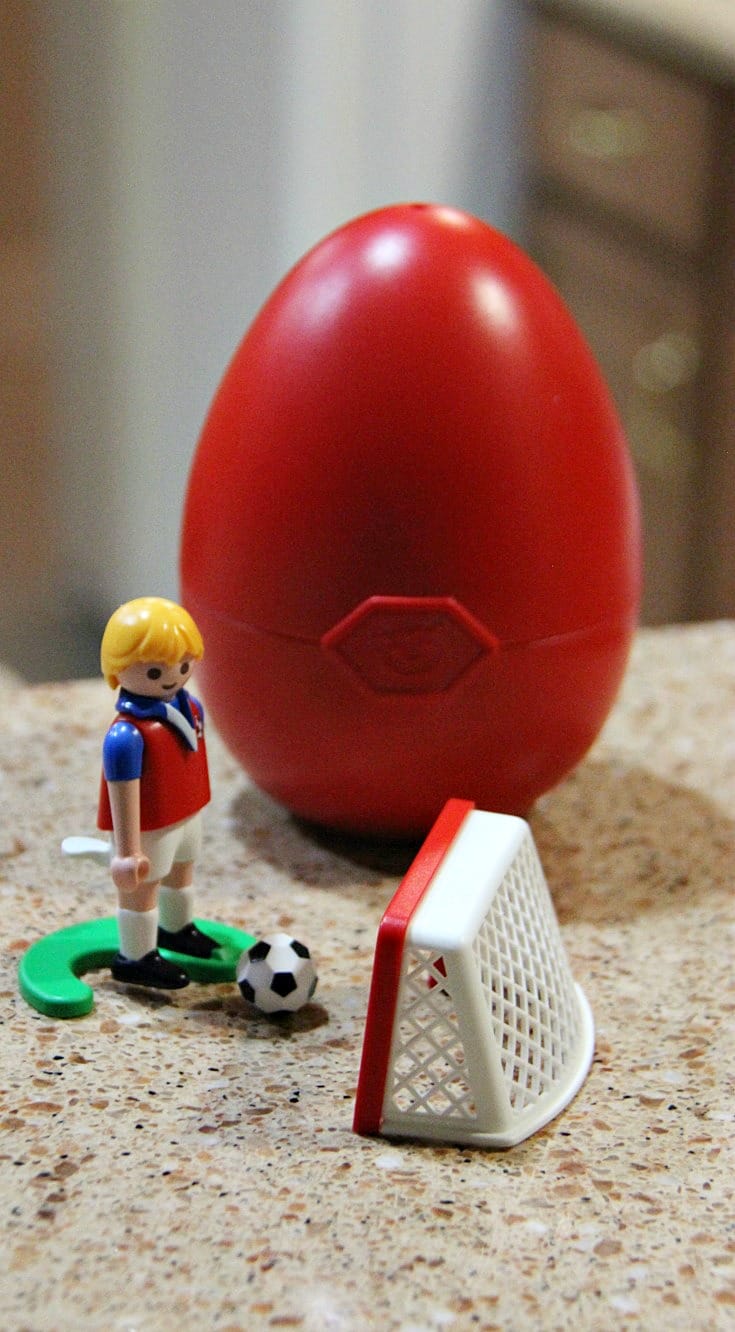 Whether you are a Playmobil collector, enthusiast or newbie these Playmobil Eggs are a fun gift to give and receive. Since they aren't marked with seasonal details they are perfect for any time of year.
Love Playmobil? Check out the Space Theme and NHL Hockey Arena.
Connect with Playmobile on Facebook|Twitter|Instagram|YouTube and never miss the latest news and product releases.