We love taking great photos and sharing everywhere, and the Fujifilm Instax Share Smartphone Wireless Printer is the printer to buy. Why? Because it fits into your bag and is totally portable to print your pictures from anywhere. Yes! You can truly print your pictures straight from your smart phone anywhere – with or without an outlet to plug this printer into. It's battery operated and totally wireless for your convenience.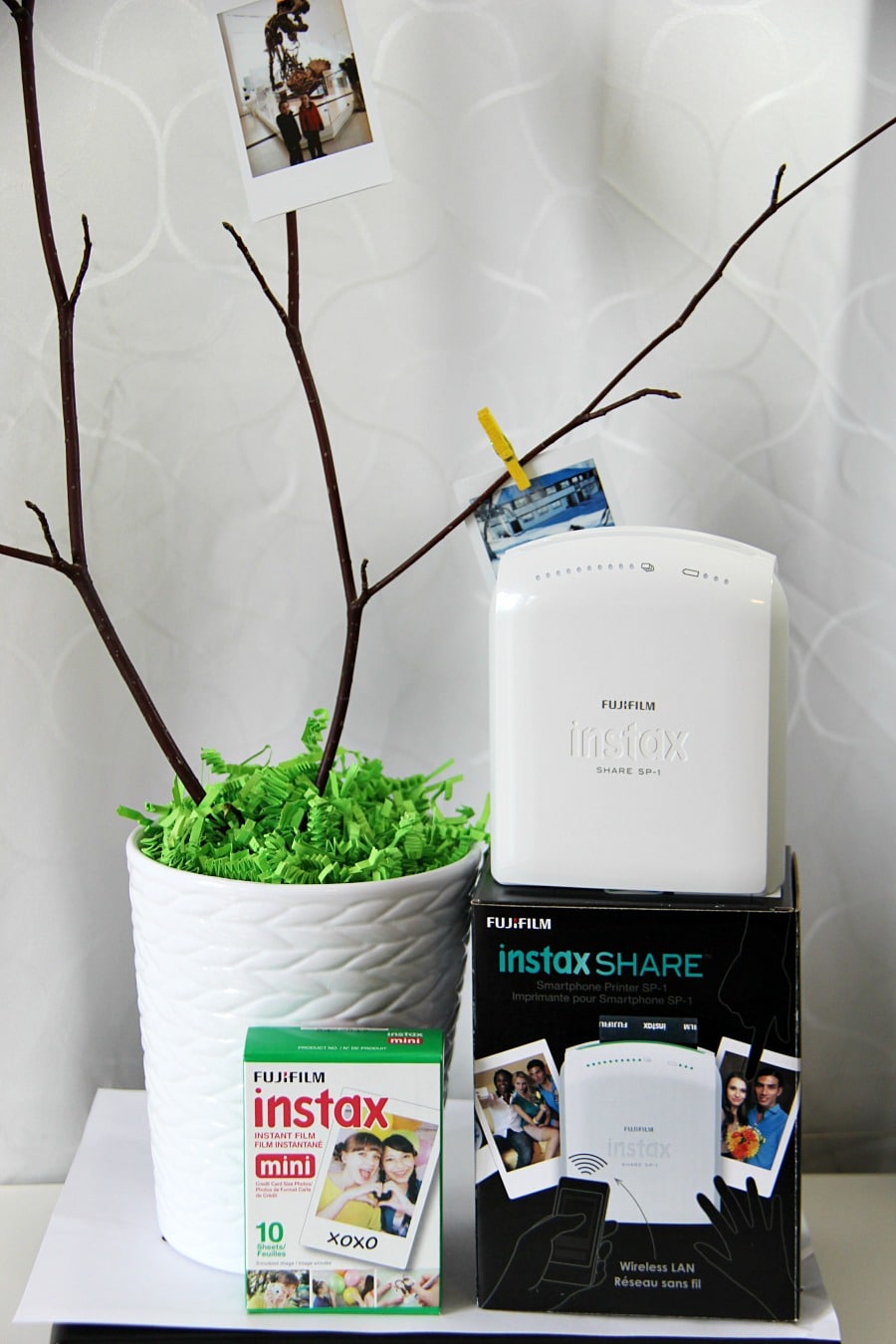 5 Reasons To Buy A Fujifilm Instax Share Printer
Fujifilm is a brand you already know and trust.  Before I think of anything else when making a purchase, I always go to brand quality and reputation. Before we even tried this Fujifilm Instax printer we knew it was going to be something we would love. Why? Because Fujifilm consistently delivers quality products for our photo needs.
Makes parties and events a great place to make and share memories immediately. What's better than taking pictures with your friends when you are hanging out or having fun at an event? Being able to print those pictures immediately and share with friends. Not only can you tag those friends on social media, you can hand them the picture as a keepsake.
Compact and easy for on-the go printing on vacation. I love being able to print and see the pictures we take on our vacations, and this Fujifilm Instax makes that instant gratification for me. We can even add these pictures directly to a post card and send back home to share the memories right that moment with our friends and family who couldn't come along for the trip.
Long battery life for convenience. This battery will charge and print around 100 prints. That means I can share with tons of friends before I have to recharge. That is great when you are away from home and on the road, or at an event.
Great for instant labels at parties. Have you ever been to a party and forgotten which glass was yours? Maybe it was a dinner party and you didn't know where to sit at the table? If you or your host has the Fujifilm Instax Share Smartphone Wireless Printer you can easily print a picture of each guest to use as fun labels for drinks, seating arrangements and more.
Fujifilm Instax Share Smartphone Wireless Printer:
Supports JPEG images
Carries a 10 image film canister
Battery charge will print approximately 100 prints
Comes with 2 lithium batteries
AC Adapter for charging
Lightweight and compact for convenient carrying
Super fun templates for printing that include the ability to print an image just as it appears on social media including the number of likes and interaction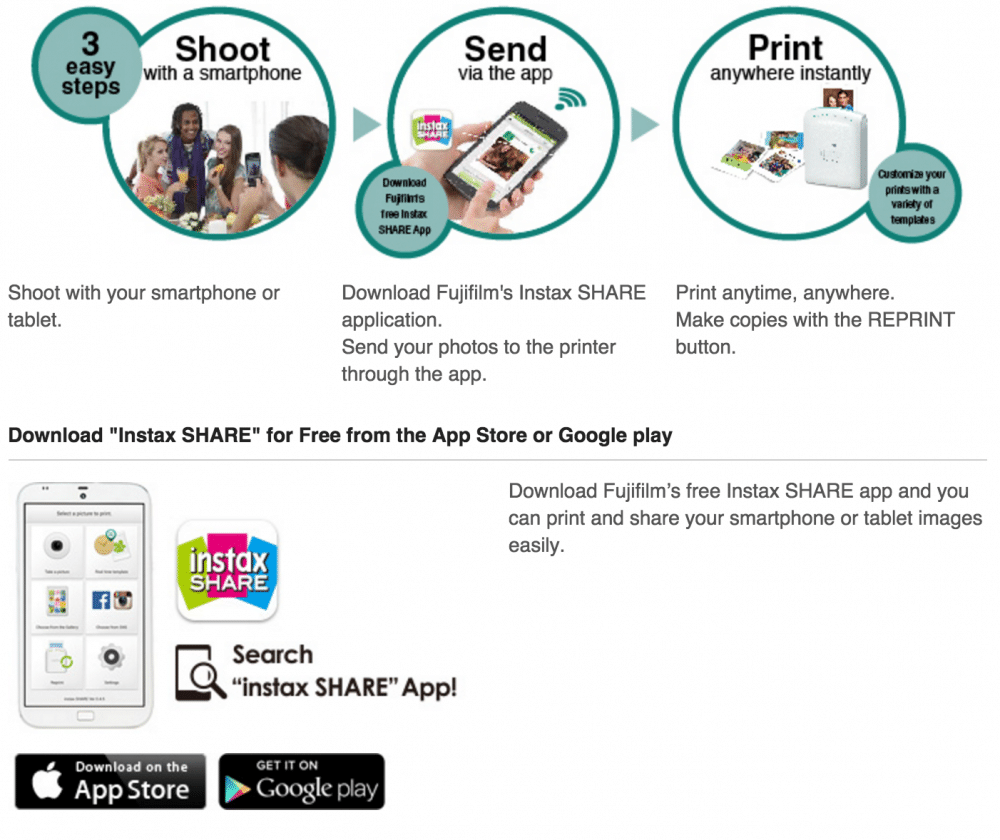 This wireless printer is the perfect solution for the budding photographer, teen who loves taking selfies and sharing on social media or the family that loves fun ways to host parties and share memories with their loved ones. Check out the awesome Natural Spring Photo Centerpiece and get inspired to create with the Fujifilm Instax Printer.
Check out the Fuji Guys thoughts on the Instax Printer
FujiFilm Instax Share Printer Giveaway
One lucky Family Food and Travel reader will get the chance to win a Fujifilm Instax Share Printer (MRSP $199.99) – contest is open to residents of Canada and ends March 28, 2016 at 11:59pm.