As an avid photographer and social media user I love displaying photos in my home and showcasing all of the wonderful trips, special moments and everyday adventures. The boys love looking at photos of themselves and are great little crafters. This Spring project idea brings together three of my favourite things: photos, crafts and the outdoors. With just a few supplies and 15 minutes you can create a natural spring photo centerpiece that is easily adapted for any season. It's also a great way to showcase travel photos or as a decoration at a wedding or baby shower.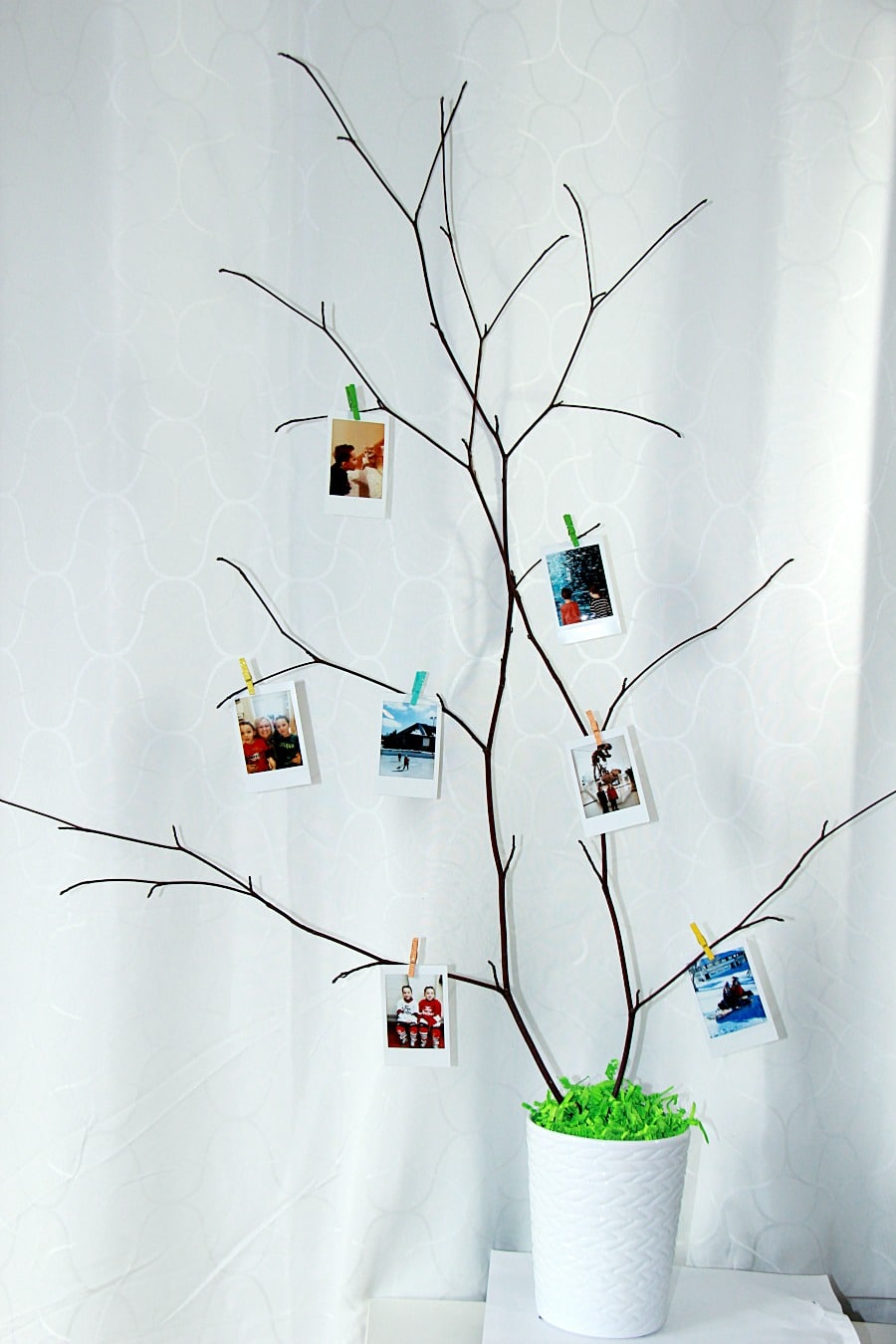 Natural Spring Photo Centerpiece
Supplies:
Flower pot (I used an old orchid pot because it was taller)
Large and small stones to fill up the bottom of the pot
Paper basket filler
Small coloured clothes pins
Tree branch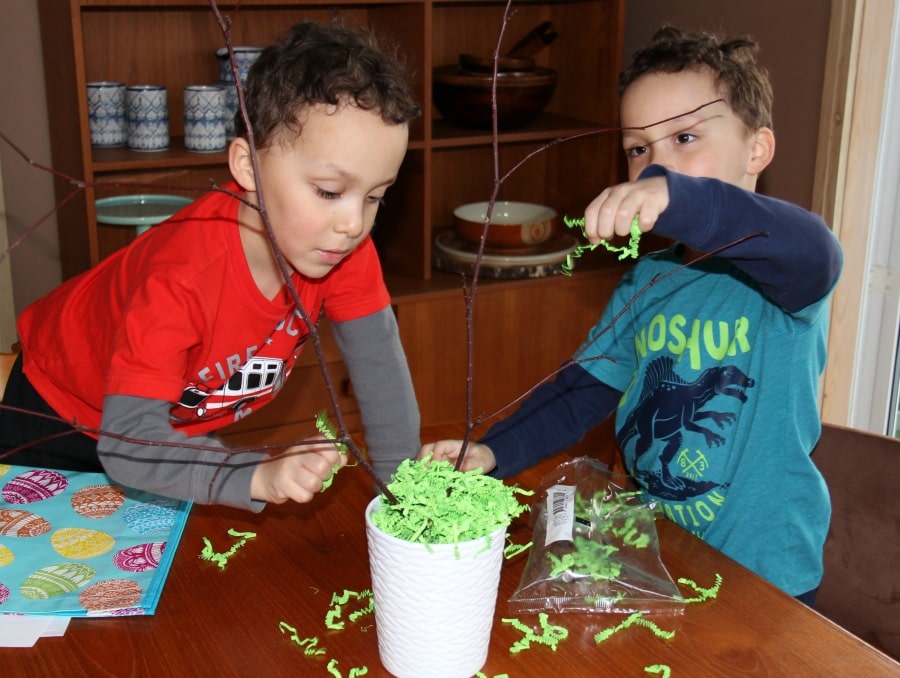 Directions: 
Pick out a tree branch to the right height and specifications for your arrangement
Choose photos on your phone to print on your Fuji Instax camera
Print our photos and set aside to develop
Place branch in pot and fill bottom with stones until branch is secure
Top stones with paper basket filler
Once photos have developed hang them on the tree using the coloured clothes pins
Easy to make, easy to assemble and a perfect way to show off your favourite photos while bringing a piece of nature inside.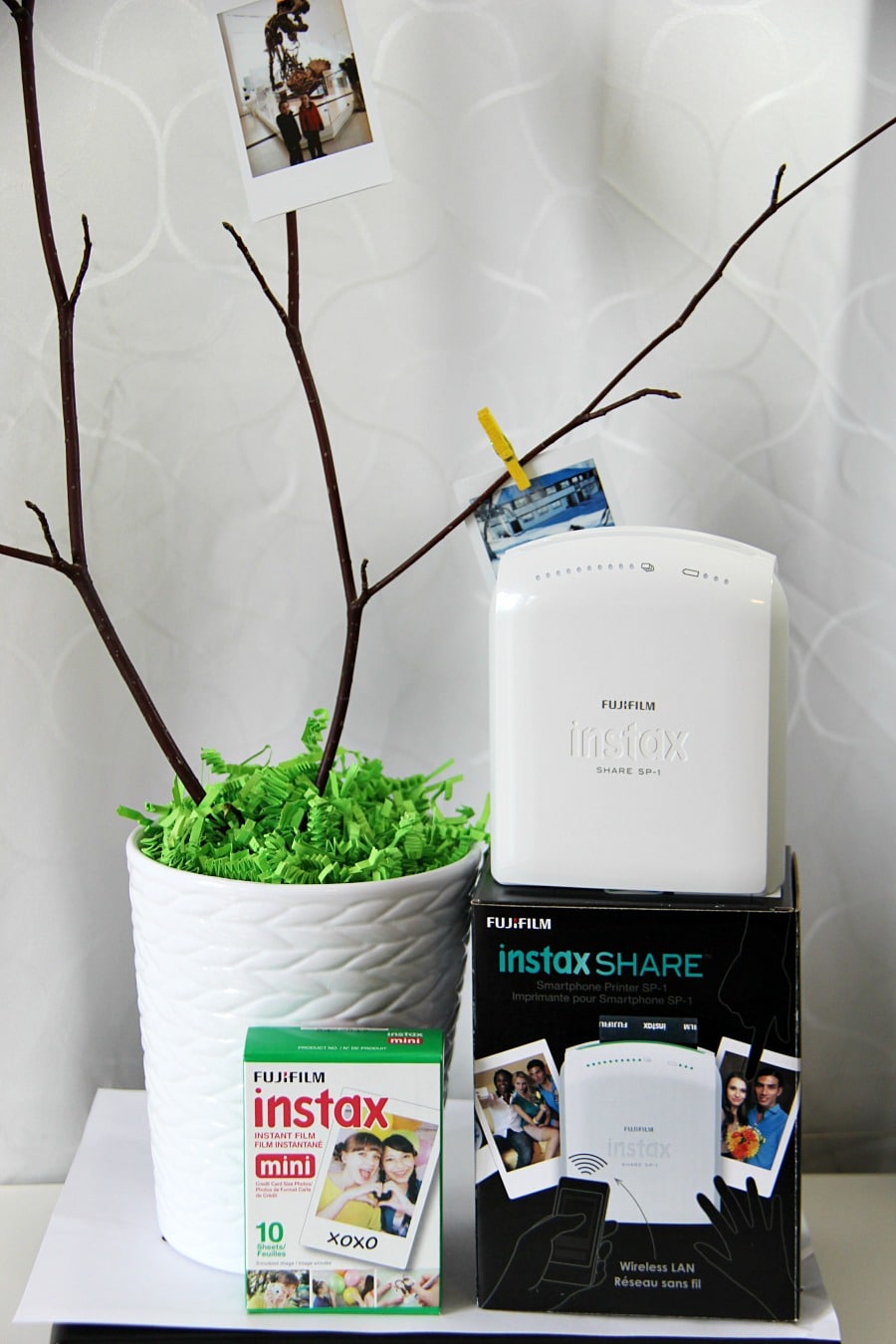 With the wireless Fujifilm instax it's so easy to print photos and you can purchase the film at a wide variety of retailers or online. Easy, versatile and fun. Perfect for family photos, silly selfies and travel favourites. Can't wait to create other photo project.
What's your favourite way to use your Fujifilm Instax?