Stress Urinary Incontinence is something that I knew nothing about until my friends started having children. Then there were the jokes about sneezing, jumping on a trampoline and how life had changed in more ways than just becoming a mom. Pregnancy is hard on the body and for many of us it makes changes you were not ready for and really didn't want to have to talk about. Lucky for us, Poise Impressa Bladder Supports were created to tackle the problem of Stress Urinary Incontinence in a unique and innovative way.

Poise Impressa Bladder Supports can be worn for up to eight hours in a 24 hour period and provide support whenever stress is transferred from the abdomen to the pelvic floor. Its available in three sizes to ensure the proper fit and varying levels of support. When starting to use Poise Impressa make sure that you begin with Size 1 and if no leakage you've found the right support. Jumping to a size two or three right away might be uncomfortable and ineffective.
Talking about Stress Urinary Incontinence with Dr. Berman
We had the opportunity to ask Dr. Jennifer Berman questions about stress urinary incontinence. You've probably seen her as a recurring co-host on the Emmy award-winning talk show, "The Doctors." She is also a practicing urologist with specialized training in female urology and female sexual medicine.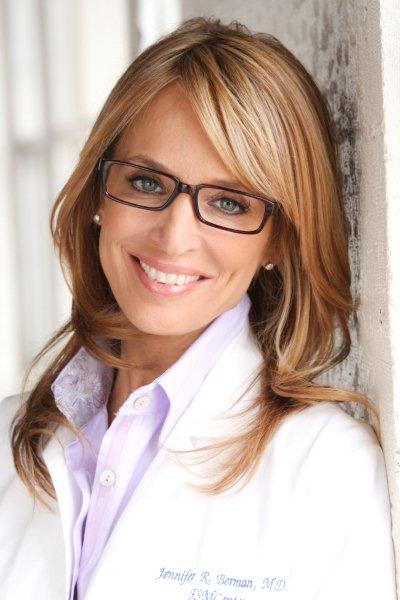 Q: What is the most common cause of Stress Urinary Incontinence (SUI) and are women all aware that they suffer from SUI?
A: Women that suffer from Stress Urinary Incontinence are aware that they have the issue because it's leakage of urine outside of the body without control. Stress Urinary Incontinence is leakage of urine with any increased pressure on the abdomen that can occur from things such as coughing, laughing, sneezing, jumping or any exertional activity like exercise or lifting. The most common causes of SUI are aging, menopause, childbirth and obesity.
Q: What is the number one myth you hope you can dispel by educating women about SUI?
A: I think the one thing that I want to dispel isn't necessarily a myth, but this idea that Stress Urinary Incontinence is a taboo subject that women need to be ashamed, embarrassed or silent about. People think that nobody else is suffering from it, or that they're alone with the problem, or that there's nothing that can be done. Stress Urinary Incontinence happens, and it's something that can be dealt with.
Q: Why do you believe Poise Impressa Bladder Supports are the best defense against SUI?
A: I think that the Poise Impressa Bladder Supports are really the only effective defense or protection against bladder leaks that exist right now. They're disposable and don't require a prescription. So until there's a competing product, this really is the only effective over-the-counter treatment. There are other vaginal inserts referred to as pessaries, but those are more to deal with bladder prolapse or uterine prolapse. The Poise Impressa is directed solely towards urethra support in the same way that a surgical urethra sling would be.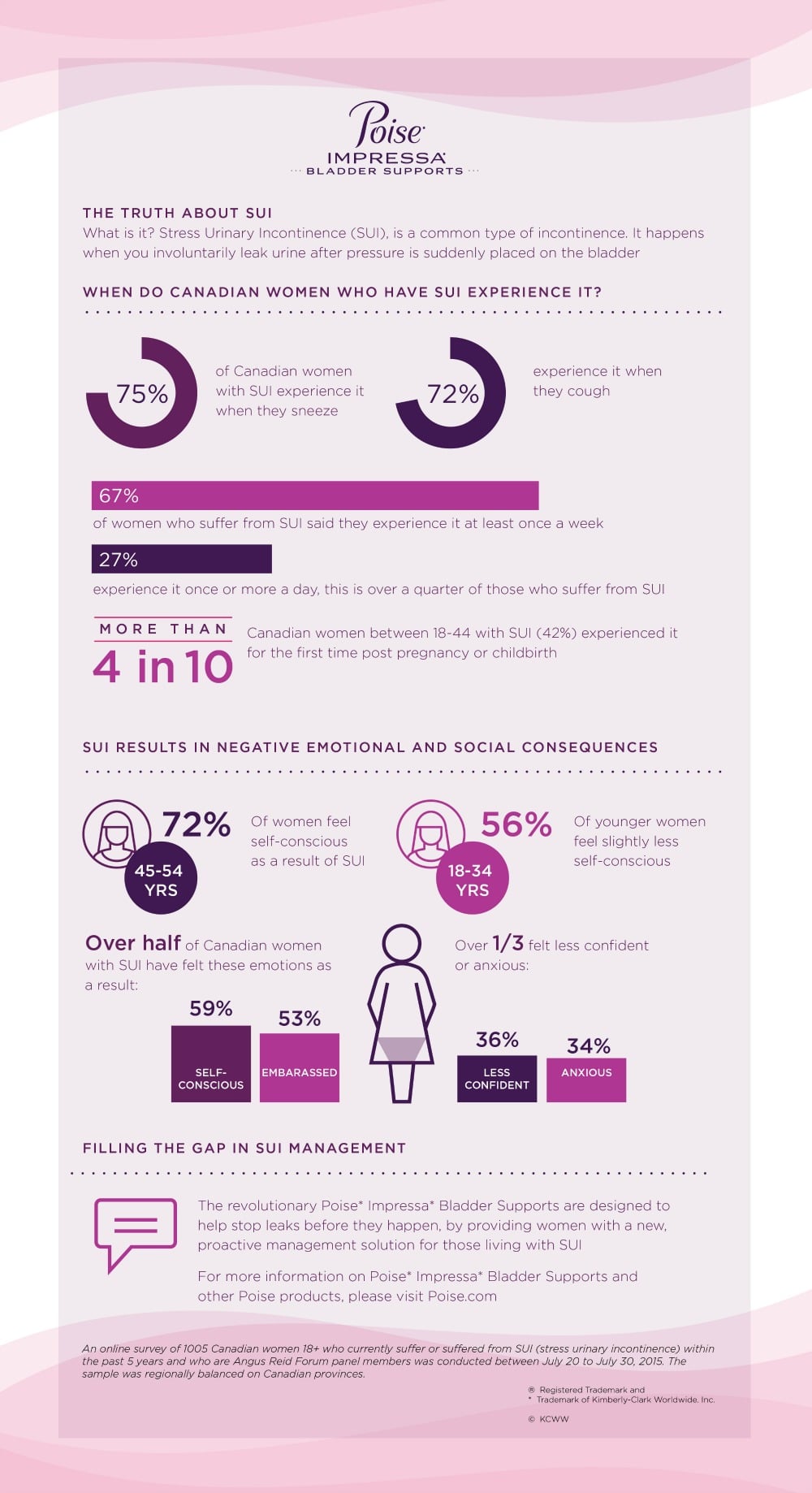 What questions do you still have about Poise Impressa or Stress Urinary Incontinence?
Disclosure: This post was sponsored by Poise. As always, all opinions are my own.