Whether you live in Canada or plan to travel here soon, these top Canadian food destinations are a great place to begin when planning your travel. Food, wine and culture come together in Canada in an amazing experience that is full of mouth watering dishes by world renowned chefs. From fresh and local to comfort food, Canadian food favorites vary in flavour but never skimp on taste. Enjoy some of our favorite foodie destinations in Canada this year.
Top Canadian Food Destinations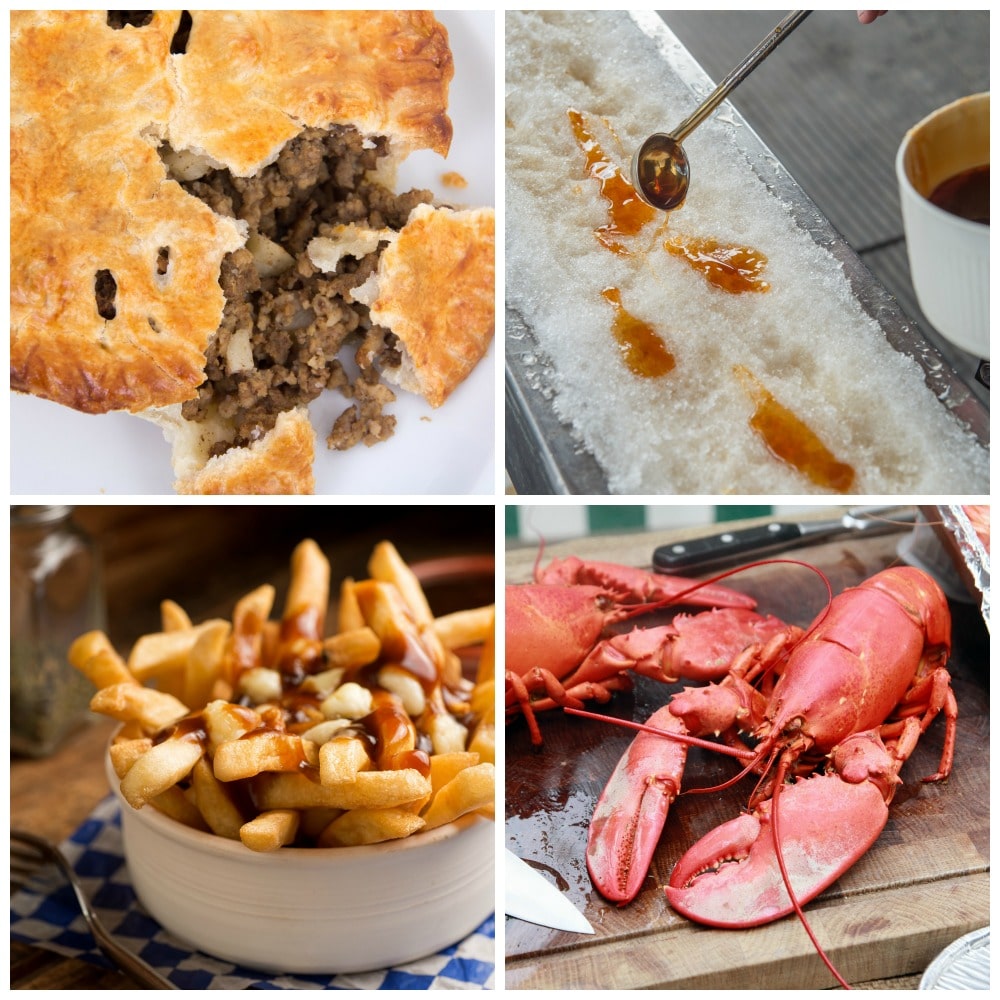 Charlottetown, Prince Edward Island: This city is well-known not only for being the birthplace of Canada and also for the amazing seafood available across the city. Fresh from the water, you won't find fresher seafood or better restaurants anywhere else. With culinary festivals across the island and foodie experiences from foraging to lobster fishing your taste buds are in for a true culinary travel experience.
Toronto, Ontario: This capital city of Ontario is bursting with diversity and flavour. You can literally find every type of cuisine you could imagine in one place when you arrive in Toronto. From classic French cuisine, to the rich flavors of the Middle East and Asia. Travel throughout the city to take in farmers markets, restaurants, pubs, coffee shops, food trucks and fine dining. Whether you are sitting atop the CN Tower or dining in the heart of Cabbagetown you are sure to love the Toronto food scene.
Vancouver, British Columbia: Visit local restaurants for a multitude of fusion cuisines made with fresh ingredients, farm raised meats and chefs well-versed in pairing the perfect wine with your meal. Vancouver is also known for great food-trucks throughout the city. This is ideal for a foodie who wants fresh and organic foods. Situated on the Pacific Coast Vancouver is home to remarkable salmon, world-class sushi and home to Granville Market. Don't forget to grab a Nanaimo Bar too! Check out our picks for favourite kid-friendly restaurants in Vancouver.
Montreal, Quebec:  Visiting Montreal is a taste experience. With it's European influences and multicultural diversity the cuisine is varied and delicious. From traditional Quebecois food to fusion this city is an ideal spot to get a little bit of France without crossing the ocean. Classic Canadian dishes like Poutine are right next to the delicate French pastries, sauces, and wines you love. Try tourtiere, Montreal bagels, Montreal smoked meat or truffle topped mac n' cheese. Don't forget to sample fresh maple syrup or visit a sugar shack in the early Spring.
Niagara Region, Ontario: This area of Canada and most specifically Ontario is home of some of the most lush and wonderful vineyards in the country. For a foodie looking for an ultimate vacation destination in Canada, this is a must on the bucket list. Many foodies love a great glass of wine, and the various vineyards with wine tastings, tours and chances to see wine made in person are an excellent addition to the top foodie destinations in Canada. Visit during orchard season to taste peaches, apples and pears fresh from the trees and sample fantastic restaurants before a night on the town in Niagara Falls.
These top foodie destinations in Canada are a great start to your bucket list of places to travel. Love this list? Check out our Top Foodie Destinations and other Canadian travel tips.