Blaze and the Monster Machines: Rev Up and Roar! from Nickelodeon is on DVD and ready to bring 4 wild episodes of fun. From dinosaurs to monsters Blaze and his monster-truck friends are ready to take on anything that comes their way. The boys loved the action and I loved that they were watching a fun show with STEM learning built right in. The DVD is rated G for all audiences and would be great for 3 and up. Our favourite episode was Gasquatch a fun play on words with a deeper meaning. My boys give Blaze and the Monster Machines: Rev Up and Roar! two thumbs up.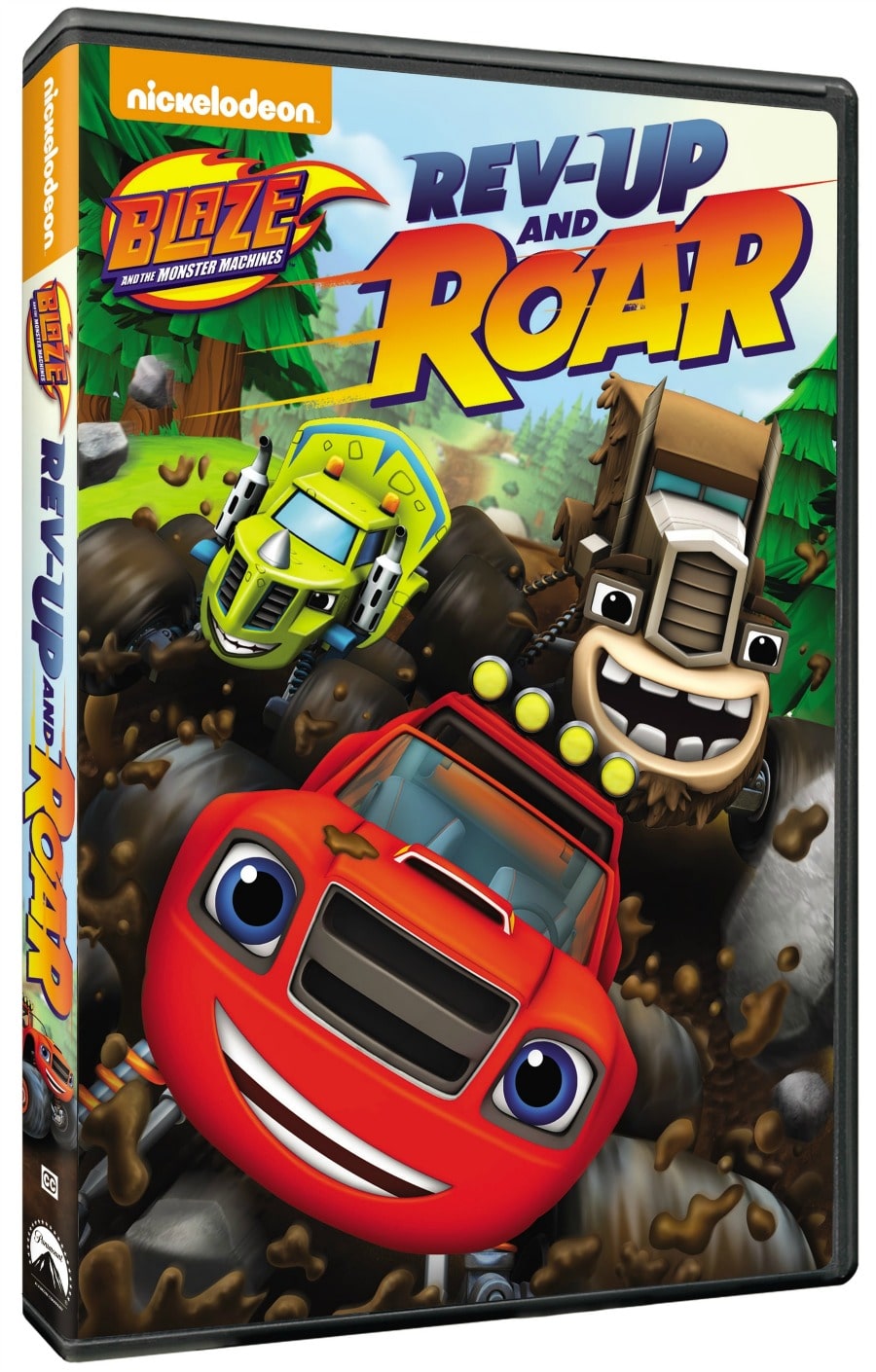 [easyazon_link identifier="B018QRGNOK" locale="US" tag="famfooandtr06-20″]Blaze and the Monster Machines: Rev Up and Roar![/easyazon_link]
Blaze and his pals make their third DVD appearance in this exciting collection of episodes featuring new dinosaur and monster-truck friends and of course plenty of science and math knowledge! Created by Nickelodeon and distributed by Paramount Home Media Distribution, Blaze and the Monster Machines: Rev Up and Roar! races onto DVD on February 16, 2016 for the suggested retail price of $14.99.
Blaze and the Monster Machines: Rev Up and Roar! DVD includes:
Zeg and the Egg – Zeg is out smashing things with Blaze and AJ when he finds a tiny dinosaur egg. The three friends must embark on an epic journey across a prehistoric landscape to return the truckodactyl egg to its mother.
Dino Dash – Blaze and AJ are playing with their friend Zeg when he accidentally gets blasted by a geyser into a faraway mud pit. It's up to Blaze and AJ to save Zeg using an engineering design inspired by their new dinosaur truck friends to rescue him before he sinks into the mud.
Gasquatch – When Blaze and AJ head off into the woods to find a missing ball, they discover and befriend a misunderstood monster truck named Gasquatch.  Gasquatch and his new friends travel back to Axle City where he earns the love and respect of all the trucks in town by sneezing away a storm cloud.
Dragon Island Duel – It's the day of the Dragon Island Duel, a one-on-one race between Blaze and Crusher across tropical Dragon Island.  Crusher cheats and sends Blaze away before the race, leaving AJ to rescue his best friend and bring him back to the starting line.
SPECIAL FEATURE – Blaze of Glory Video Storybook
Disclosure: I was provided with a copy of this DVD to facilitate my review. As always, all opinions are my own.