Valentine's Day is here, and it's time to put some spark back into your relationship and celebrate with your honey. Don't let tight budgets prevent you from giving this holiday and your sweetheart the attention they are due. Use these budget-friendly ideas for your Valentine's Day planning and make sure your February 14th is the most romantic yet with these Low Cost Ways to Celebrate Valentines Day.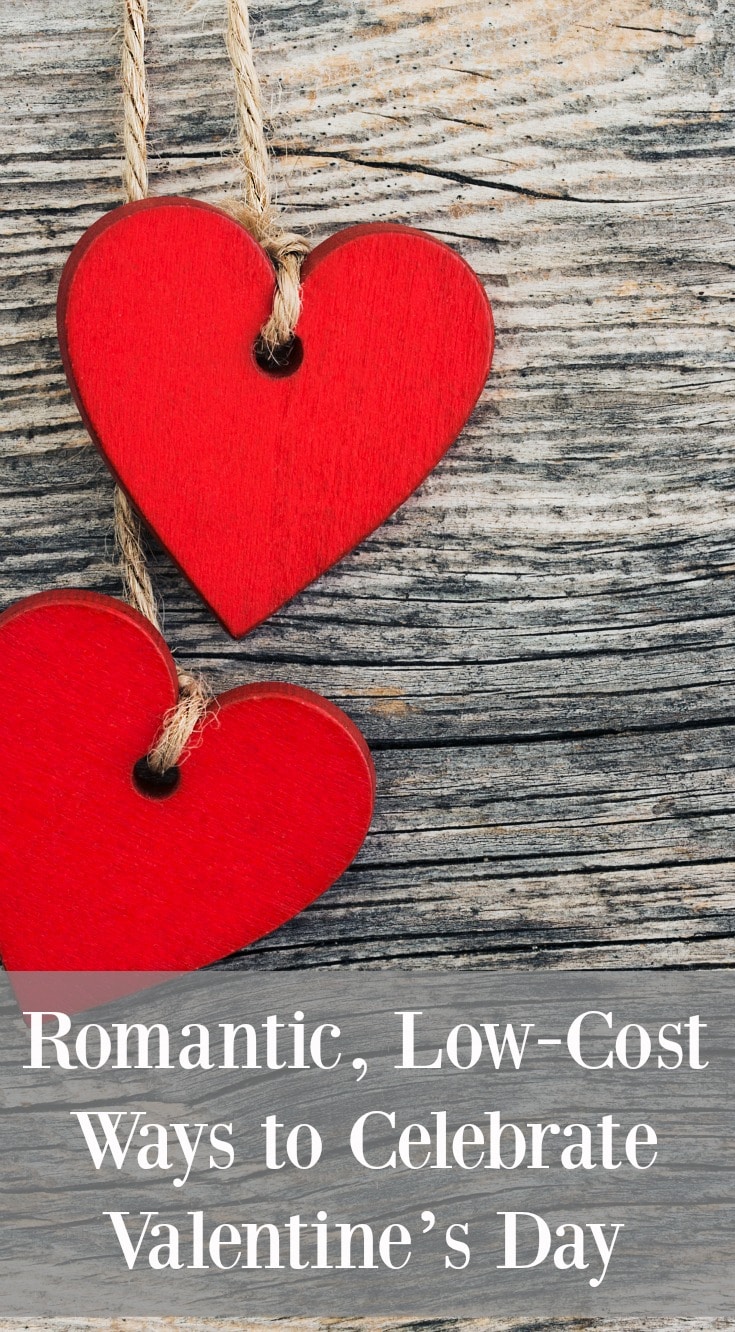 Low Cost Ways to Celebrate Valentines Day
A Backyard Camping Trip
Don't have money for a hotel but still want to plan a getaway trip? Sometimes all you have to do is step into your backyard. Plan a camping adventure in the great outdoors—right behind your house. Set up the tent, roast marshmallows over the barbecue, and spend the evening telling each other spooky stories or staring up at the night sky. If you're not looking to brave cold temperatures outside, set up your tent right in the middle of your living room. Turn your walls into the night sky with a star projector and do your best pretending (while staying warm under a solid roof).
Story Time
Stay with me on this one, folks. While this might sound a little weird at first, reading to each other is actually one of the most romantic and inexpensive ways to spend your Valentine's Day. Grab some classic poetry collections from history's most romantic poets. Whether you go with classic Keats, Lord Byron, or even Neruda selections, listening to words of love from your partner's mouth will definitely heat things up—probably more than you expect.
An Office Surprise
Even if they're at work all day, you can make them feel special from afar with lovely Valentine's Day flowers or even a delivery of their favorite meal that will set the tone for a wonderful evening together. Everyone loves a little attention, and your surprise gifts will definitely draw the eyes (and maybe hints of jealousy) of their coworkers.
Channel Your Inner Fred and Ginger
Maybe it's time to get your dancing shoes on. You can head to a one-time dance class and learn to salsa, or put together a playlist and turn the living room into your very own dance floor. The added contact will definitely play into the romantic feel of the evening, and you both will get to focus only on each other and the original language of courtship.
Play Truth or Dare
Harken back to high school parties and play a fun round of truth or dare. Each of you come up with a list of fun questions and a set of funny dares. Put the dares in a hat; if you decide not to answer the truth question, you have to select a dare and complete it—no backing out.
Put Your Phones Away
This might seem like a punishment at first glance, but making the effort to stay disconnected from your techy devices for an entire evening or day can show you how important it is to give your special someone undivided attention. Make an agreement with each other to leave the phones out of sight, on silent—at least for a few hours. You'd be surprised at how much we're distracted by our phones and inconsequential social media posts every day, and this break will help you focus on what's actually important—each other.
Become a Local Tourist
Do you think you know everything there is to know about your town? Think again. Spend the day with your sweetheart looking at your city with new eyes. Take in the tourist attractions, don your best tourist duds, and pretend it's the first time you've ever experienced your area. Try out new restaurants, head over to that museum you always meant to check out, and learn to gain some new perspective.
A "Remember This?" Scavenger Hunt
Plan a scavenger hunt for your honey based on all of the spots in your town that have meaning for the two of you. Start at the location of your first date, move onto the locale of your first kiss together, and so on. This will definitely get them thinking back to the early stages of your relationship, and you can help them answer the tricky questions on the way. There's nothing like reliving the newness of love to bring some spark back into a longstanding relationship.
Looking for more Valentine's ideas? Check out our recipes, crafts and more.
Wishing you and your loved ones all the best for a wonderful Valentines Day.