Me-time since I became a mom seems to be almost non-existent. When my boys were babies me-time consisted of a shower or a bath alone! Then, when I became a single mom me-time was found through booking a babysitter and heading out. Now, as I've settled into my life as a single mom I have returned to that early pleasure of a shower or bath without two 5 year olds in the vicinity. When asked to try out the new Garnier Whole Blends I was excited to try something new that would add something new to my me-time!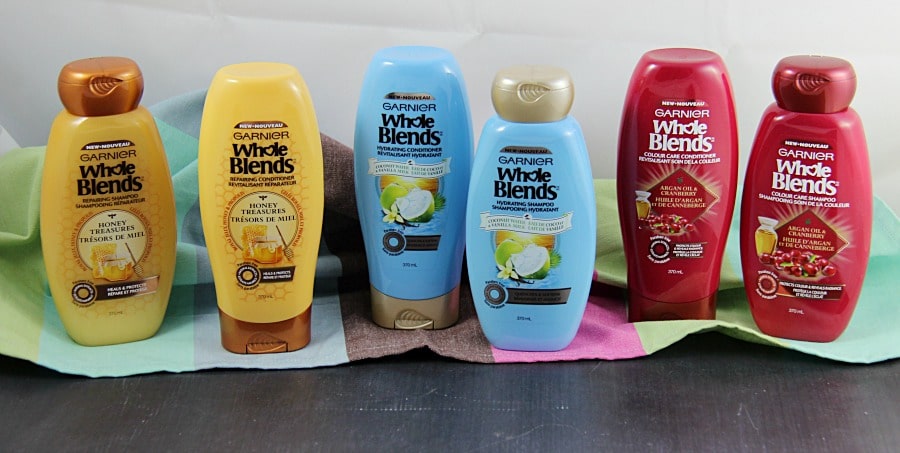 I received three products to try – Honey Treasures, Coconut Water and Vanilla Milk and Cranberry Argan Oil.  Each with its own specific uses, each with its own beautiful fragrance.
As someone who colours their hair I am always a bit unsure of hair products that say they are designed for colour treated hair but in one use of Whole Blends, I was amazed at how great my hair felt. It was smooth, shiny and easy to style. My colour even looked brighter after a couple of washes.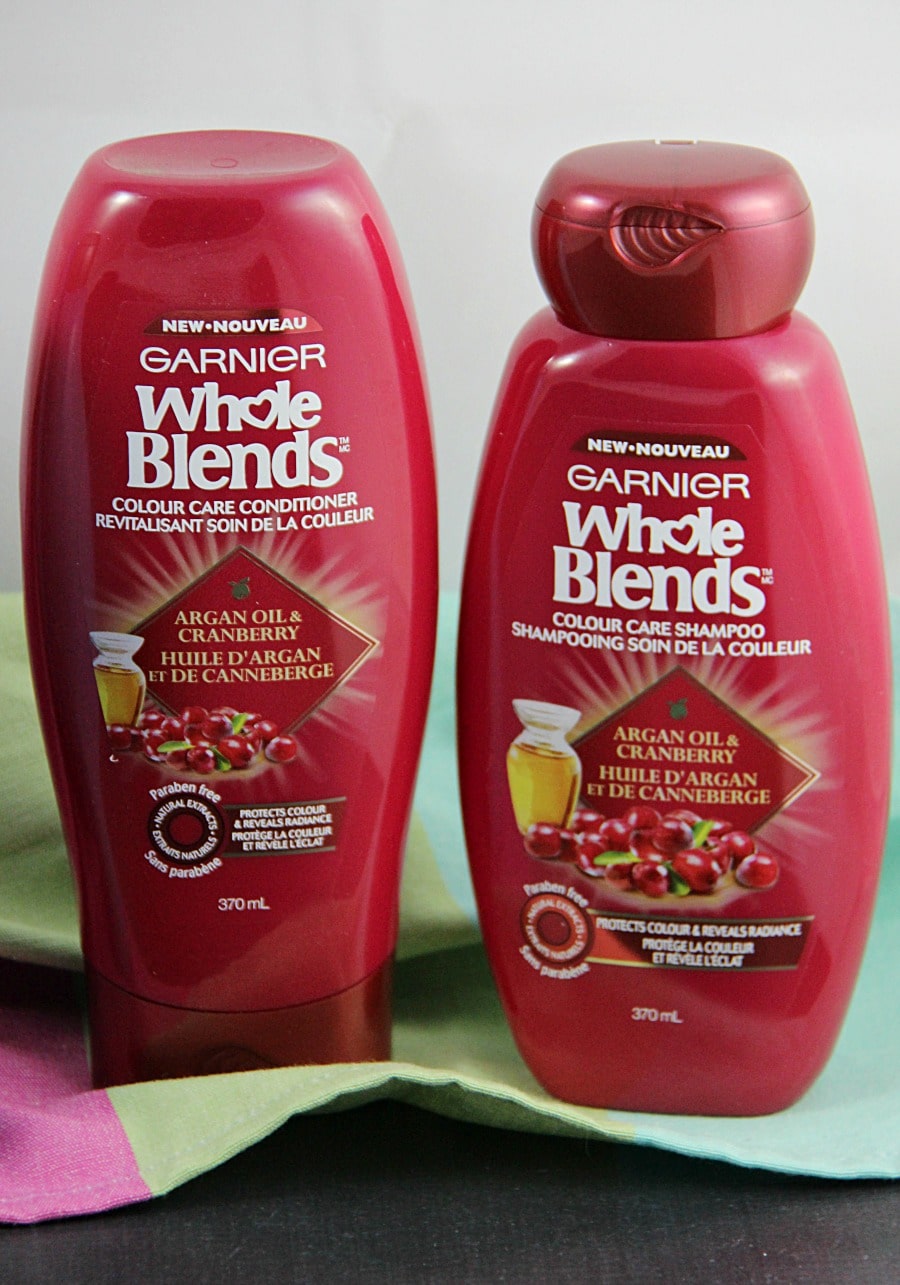 I loved the smell of the Cranberry Argan Oil, and that the product did not weigh down my hair or make it difficult to style.
Not only do the Garnier Whole Blends products make my hair look and feel great, they are Paraben Free, contain Natural Extracts and use gentle sulfates. And each blend focuses on a unique hair action. A good combination of good for you and good for your hair.
Overall, I was amazed at how shiny and soft my hair felt and loved that it was brighter than it had looked in a long time. Want to try it too? Get your Free Sample of Garnier Whole Blends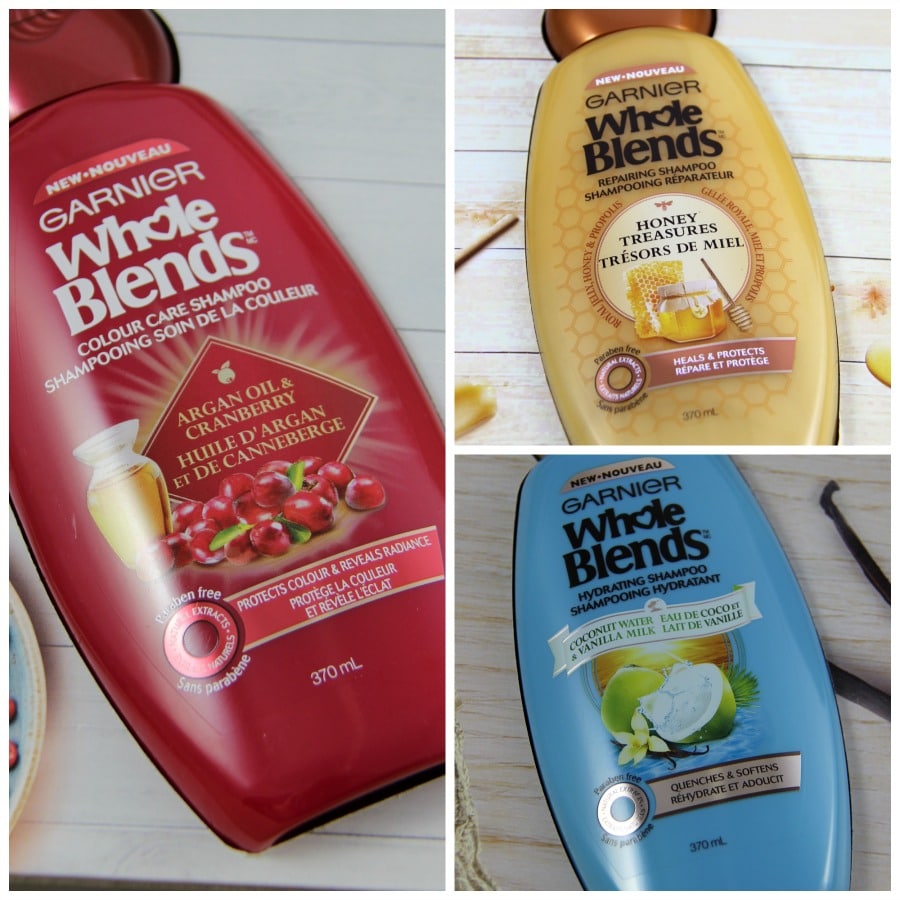 Twitter Party
Mark your calendar to join the Garnier #WholeBlends Twitter Party on February 4, 2016 at 7 PM EST.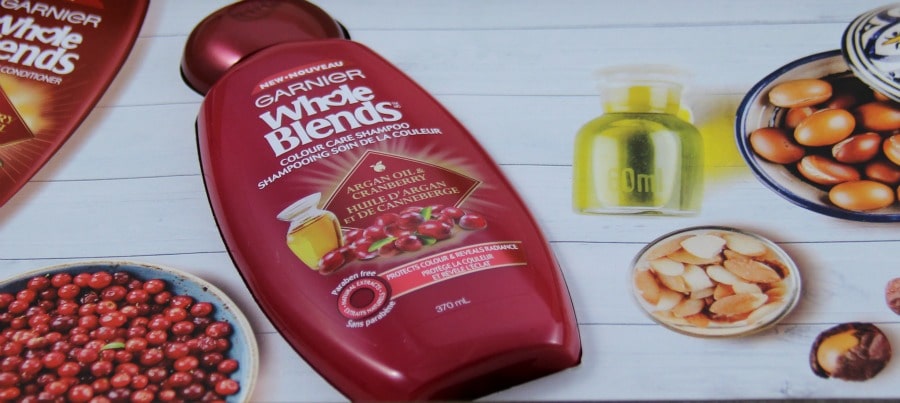 Disclosure: Although this post has been generously sponsored by Garnier Whole Blends, the opinions and language are my own.