We are a few weeks into 2016 and that means it's time to check in on those resolutions! As a family we don't usually set resolutions we set goals because they are clear and measurable. For me, resolutions are too easy to break!
My goals for this year are – #1 –  get more organized – in life, in finances and around my home. This used to be an area of strength for me but the crazy life of single parenting twins has caused that to go by the wayside! #2 – make plans to celebrate 40 in style. This year I turn 40 and I'm ready to spend as much time as possible celebrating this milestone! I've got some great ideas planned with friends but need to finalize those details! #3 – take more "me" time. Whether that be a quick nap, curling up with a great show or reading a great book, 2016 is going to involve time for me to rest and have much needed down time.  This is where Netflix comes in! I've marked my calendar with the 2016 Netflix premieres for fantastic new shows and my Netflix favourites.
2016 Netflix Premieres
Click on the title for more information – add them to "My List" and be ready for their arrival –  happy streaming!
House of Cards Season 4 – March 4, 2016
The Ranch – April 1, 2016
Lost & Found Music Studios – April 1 
Unbreakable Kimmy Schmidt Season 2 – April 15, 2016 
Kong: King of the Apes – April 15, 2016
Marseille – May 5, 2016
Grace and Frankie Season 2 – May 6, 2016
Word Party – June 3, 2016
Orange is the New Black Season 4 – June 17, 2016 
Stranger Things –  July 15, 2016
The Get Down – Part-one  August 12, 2016

Once you've marked down the 2016 Netflix premieres – check out these great shows to help with your New Year's Resolutions? Check out some fantastic movies on Netflix sure to make you feel better.  Our favourites from this list? Soul Surfer and McFarland but Patch Adams is a definite favourite.  Which one are you most excited to watch?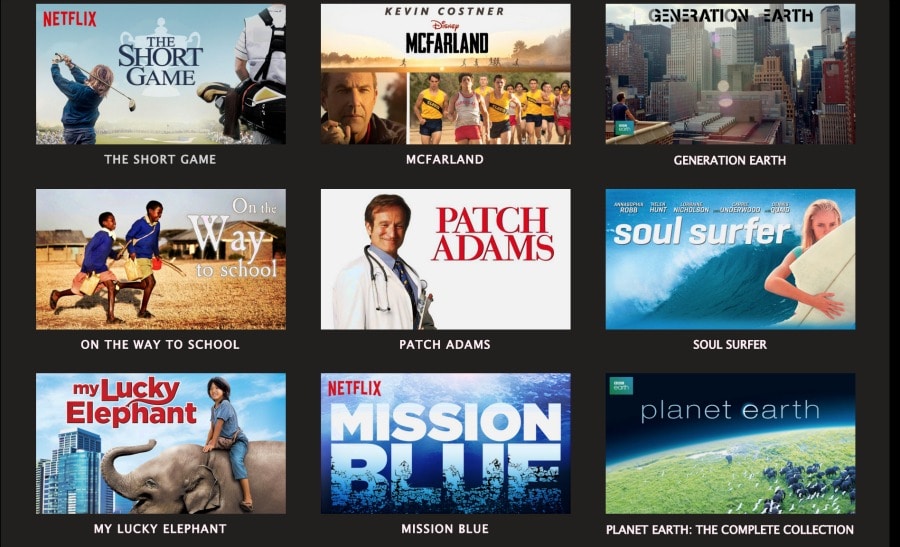 Disclosure: As a member of the Stream Team I receive perks and product in exchange for my monthly posts. As always all opinions are my own.